Trump battles with Democrats as impeachment pressure grows
10:09 a.m. ET, May 22, 2019
Nancy Pelosi says Trump "engaged in a cover-up" — but doesn't commit to impeachment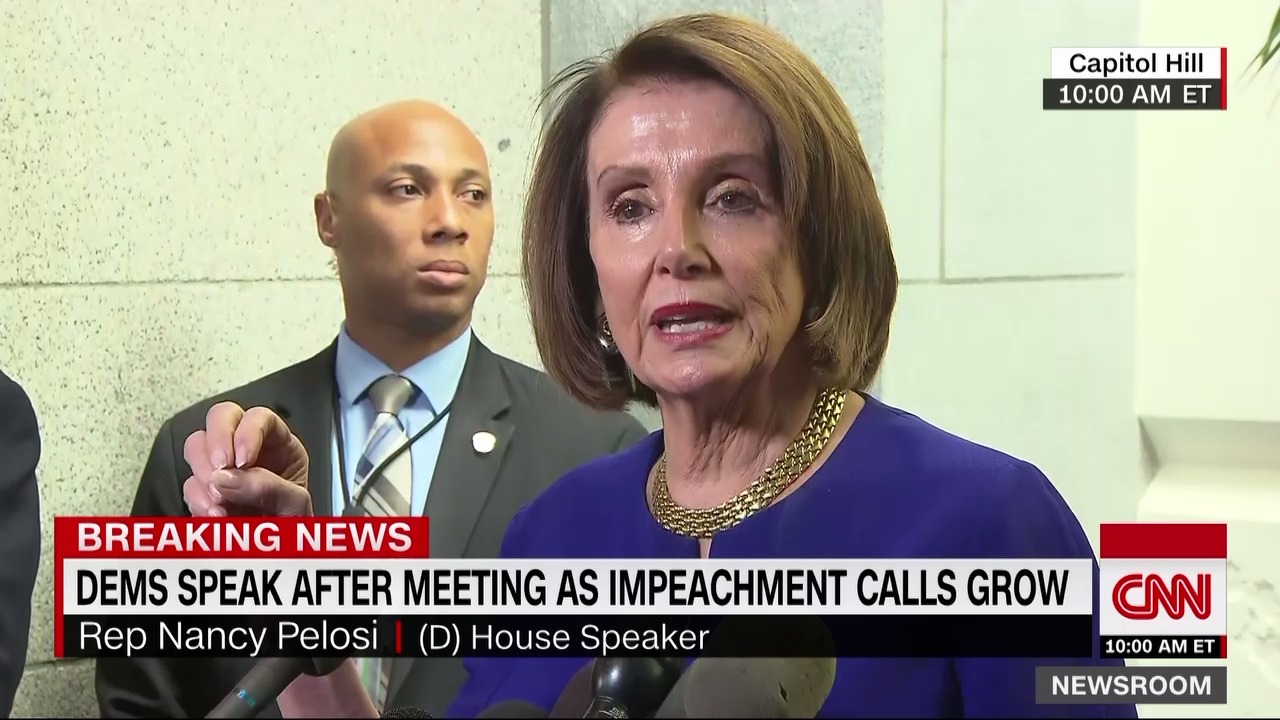 Speaker of the House Nancy Pelosi just got out of a meeting with House Democrats, an assembly that came as more and more Democrats call for impeachment proceedings against President Trump.
Pelsoi has repeatedly said she does not want to begin the impeachment process.
She called today's meeting a "respectful sharing of ideas," and insisted that Trump has "engaged in a cover-up" — but she did not say where she stands on impeachment now.
Here'e how she put it:
"It was a very positive meeting, a respectful sharing of ideas. And, I think, a very impressive presentation by our chairs. We do believe that it's important to follow the facts. We believe that no one is above the law, including the President of the United States, and we believe that the President of the United States is engaged in a cover-up — in a cover-up, and that was the nature of the meeting."
9:45 a.m. ET, May 22, 2019
Top Democrat told members that he wants Mueller in public
Rep. Henry Cuellar just told CNN that House Judiciary Chairman Jerry Nadler said that Robert Mueller needs to testify in public.
So far, the chairs have laid out what they're doing in their probes. The letters and subpoenas they've sent, etc. Members are about to start asking questions.
9:41 a.m. ET, May 22, 2019
Trump says Democrats want to impeach him even though he did "nothin wrong"
Trump offered a window into his state of mind Wednesday morning, lashing out at Democrats for refusing to accept his mantra of "NO COLLUSION."
"The Democrats are getting ZERO work done in Congress. All they are focused on is trying to prove the Mueller Report wrong, the Witch Hunt!" Trump wrote at one point in a series of early morning tweets.
See them:
9:40 a.m. ET, May 22, 2019
America's two most powerful leaders will come face to face today
Everything in Washington comes down to this: It's House Speaker Nancy Pelosi vs. President Donald Trump.
America's two most powerful leaders will come face-to-face again Wednesday in the latest twist of a many-layered test of wills that has momentous implications for the nation's future.
Pelosi will have a frying-pan-into-the-fire moment when she heads to the White House from a meeting of her Democratic caucus, which is pulsating with calls for Trump's impeachment.
She won't go it alone: The speaker will join another longtime Trump antagonist, Democratic Senate Minority Leader Chuck Schumer of New York, and key committee chairs to discuss the President's bipartisan $2 trillion infrastructure plan.
It will be a momentary truce amid an expanding, multi-front war between Pelosi's House Democrats and the White House, which is fast bringing America to the cusp of a constitutional crisis.
9:16 a.m. ET, May 22, 2019
Here's what we expect from the meeting that's happening now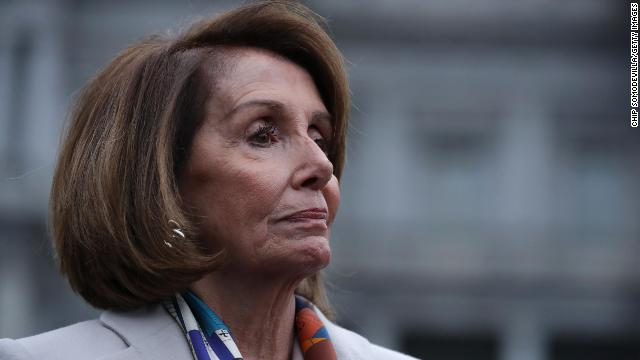 House Speaker Nancy Pelosi's meeting with Democratic House Members has started.
Here's how it's expected to go:
Senior Democrats will give House members an update on their recent court victories and progress made on oversight of the Trump Administration:
Monday's ruling that upheld Democrats' subpoena seeking President Trump's financial records from Mazars, the President's accounting firm
A recent ruling that Congress' emoluments lawsuit could proceed
The court hearing on the Congress' subpoena of Deutsche Bank
Subpoenas issued by House Judiciary Committee to Hope Hicks and Annie Donaldson
Pelosi will argue that her strategy of staying short of impeachment is getting results, as seen this week with the court victory in the Mazar's case.
Here's the key: Pelosi feels impeachment is a losing issue because the public isn't behind it. It's divisive, and will die in the Senate – the same arguments she's been making for some time now.
At today's meeting, the committee chairs will lay out their plans for investigations, then House Democratic members will ask questions and speak up, including ones who want to begin an impeachment inquiry. And Pelosi will have to defend her approach.
What to watch for: We'll have a stakeout cam watching the doors for when it wraps. If any House Democrats want to talk, we'll let you know what they have to say.