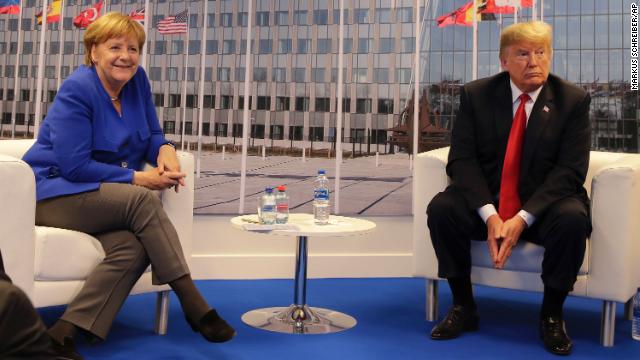 President Trump said he and German Chancellor Angela Merkel did discuss the Russian gas pipeline that funnels natural gas to Germany, but declined to address his earlier comments about Germany being "totally controlled" by Russia.
"Yes," Trump said when asked about his comments. "We did discuss that."
Instead, the US President, sitting alongside Merkel at the bottom of their bilateral meeting at NATO headquarters, said he and Merkel have a "very, very good relationship."
Trump also congratulated Merkel for having "tremendous success" and said he believes trade between the US and Germany will increase.
Merkel also did not address Trump's comments, simply saying she was "very pleased" to have an opportunity to discuss big issues like economic development, migration and trade with Trump.