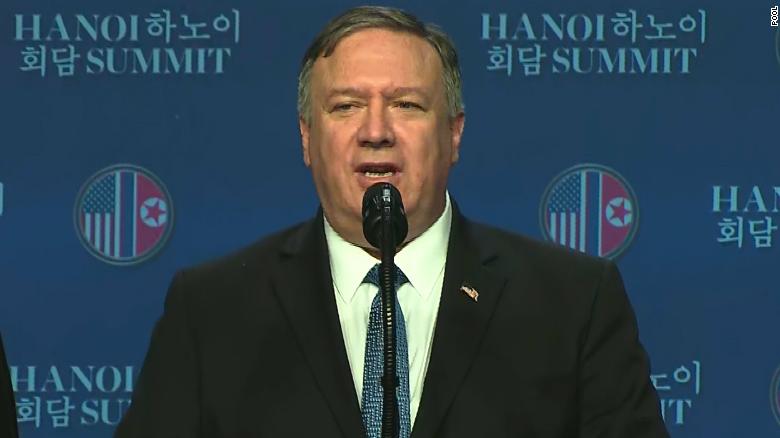 Secretary of State Mike Pompeo said North Korean leader Kim Jong Un was "unprepared" to meet US demands.
"We didn't get to something that made sense for the United States of America. I think Chairman Kim was hopeful that we would. We asked him to do more. He was unprepared to do that. But I'm still optimistic," he said.
Pompeo went on to say the negotiations will take time.
"I think as we continue to work on this days and the weeks ahead we can make progress so that -- we can achieve what it is that the world wants which is to denuclearize North Korea and reduce risk for the American people and the people around the world," he said.