President Trump meets with Kim Jong Un
9:30 p.m. ET, February 27, 2019
Kim: Summit like 'a fantasy movie' for doubters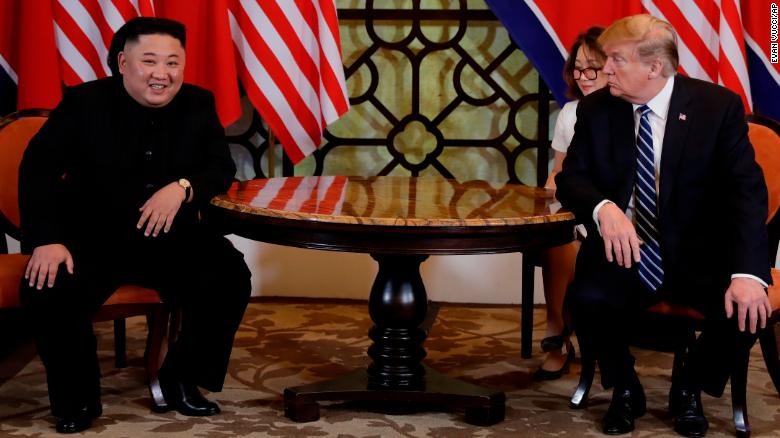 President Trump and North Korean leader Kim Jong Un are heading into their first rounds of denuclearization talks.
Sitting with President Trump, Kim told reporters many people had been "skeptical" about the two leaders meeting.
"I'm sure all of them will be watching the moment we are sitting together, side-by-side, as if they are watching a fantasy movie," he said.
Both leaders are expected to hold meetings throughout the morning local time, before sitting down for a working lunch.
9:23 p.m. ET, February 27, 2019
Trump says speed doesn't matter
Sitting beside North Korean leader Kim Jong Un, President Trump said he wasn't in a rush to clinch a deal with Pyongyang.
"I've been saying very much from the beginning that speed is not that important to me," Trump said. "Speed is not important to me. What is important is that we do the right deal."
Trump said that while the two sides were going to have "fantastic success," he couldn't speak to what the results of Thursday's summit might be.
"I'm sure over the years we'll be together a lot," Trump said.
9:04 p.m. ET, February 27, 2019
Trump: North Korea can be "economic powerhouse"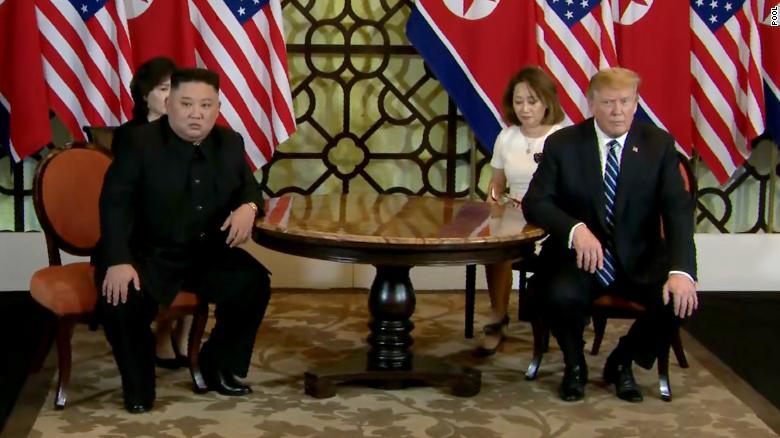 President Trump and North Korean leader Kim Jong Un have met for the second day at the Hotel Metropole in Hanoi.
Trump, speaking to reporters, said North Korea could be an "economic powerhouse" and that he was looking forward to helping make it happen.
"I think it's going to be something very special," he said, as he sat next to Kim.
Through a translator, Kim said the whole world was looking at the meeting right now, adding he looked forward to a "wonderful dialogue."
8:59 p.m. ET, February 27, 2019
Trump looks to refocus attention after Cohen testimony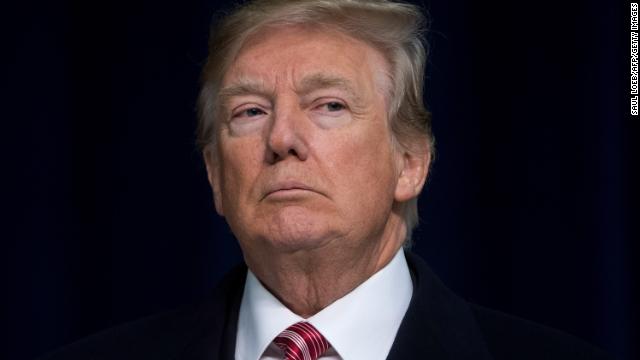 As President Trump awoke in Hanoi on Thursday morning, the Wednesday evening US prime-time newscasts continued to pick through the unsparing allegations his longtime former attorney and adviser Michael Cohen had leveled against Trump during his testimony before the House Oversight Committee.
During his seven hours of testimony, Cohen accused Trump of being a "racist," a "conman" and a "cheat." He claimed that Trump was aware during the 2016 campaign of his longtime political adviser Roger Stone's communications with WikilLeaks about the release of hacked Democratic emails. And once again -- this time before the cameras -- he implicated Trump in federal crimes.
During his full day of meetings with Kim, Trump is looking to refocus attention on his high-stakes diplomatic gambit with North Korea, even though it's Cohen's testimony that will surely be a focus of questioning during a news conference later on Thursday.
8:52 p.m. ET, February 27, 2019
Trump's motorcade arrives at summit location
President Trump and his team have arrived at the Hotel Metropole in Hanoi to begin the day of talks with North Korea's Kim Jong Un.
Kim is still en route to the summit location.
As the two motorcades passed through the streets of Hanoi, locals snapped photos and waved flags from the sidewalks.
8:32 p.m. ET, February 27, 2019
Trump just left his hotel for the summit
President Donald Trump has left the JW Marriott hotel in Hanoi and is on his way to meet with North Korean leader Kim Jong Un.
Thursday's events are expected to be held entirely at the Hotel Metropole in Hanoi.
The two men will spend most of the day in negotiations before a signing ceremony at about 2 p.m. local time (2 a.m. ET).
8:07 p.m. ET, February 27, 2019
Trump, Kim deal will likely be "incremental"
North Korea experts say whatever Kim Jong Un and President Trump agree to at their signing ceremony Thursday afternoon, no one should expect any major concessions.
Among the likely outcomes are a mutual exchange of liaison officers for the first time and the announcement of a peace agreement signifying the official end of the Korean War.
"(It) sets into place the idea that this is a new era that we're entering into," says John Park, director of the Korea Working Group at Harvard Kennedy School.
US negotiators already appear to have dropped earlier requests for a full accounting of North Korea's nuclear program as part of a second summit agreement.
Park said the Thursday agreement might be "incremental" but both sides were focusing on producing "tangible outcomes."
7:22 p.m. ET, February 27, 2019
Trump and Kim will sign a joint agreement Thursday
President Trump and Kim Jong Un will sign a joint agreement on Thursday, according to the White House, and the President's daily schedule lists a signing ceremony after a day of meetings with Kim.
They've been working on an agreement: US officials had been working to draft an agreement with their North Korean counterparts ahead of Trump's arrival but it's not yet known what is contained in the document.
Teams from both countries had arrived earlier in Hanoi to negotiate an agreement for the two leaders to sign at the conclusion of their summit.
But it remained unclear what steps Kim was willing to take toward eliminating his nuclear arsenal or what concessions the US might offer in exchange.
6:51 p.m. ET, February 27, 2019
Kim Jong Un: Talks will require "deep thinking, effort and patience"
North Korean state media KCNA has published its first take on the dinner between leader Kim Jong Un and President Trump.
According to state media, Kim told Trump the two leaders had overcome "mistrust, misunderstanding, hostility and old practices."
"He added that this period required lots of deep thinking, effort and patience than ever before," KCNA said.