President Trump meets Kim Jong Un
10:32 a.m. ET, June 11, 2018
Kim Jong Un makes a surprise appearance, walking around downtown Singapore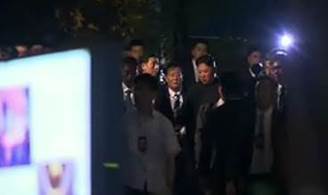 North Korea's leader, who is staying at the St. Regis, is on the move in Singapore.
Kim went to Marina Bay Sands, a popular hotel in the city. CNN's Kaitlan Collins reported that there were cheers when he walked into the hotel.
He meets with President Trump in less than 12 hours.
10:11 a.m. ET, June 11, 2018
Singapore's foreign minister tweets photo of Kim Jong Un's city tour
Singapore's Foreign Minister Vivian Balakrishnan tweeted a photo with Kim Jong Un on an apparent tour of the city.
The tweet shows Balakrishnan and Kim Jong Un smiling at the camera and reads: "#jalanjalan #guesswhere?"
 "Jalan-jalan" means "taking a walk" in Malay.
Just a few hours ago, the foreign minister also tweeted a photo showing Trump, Secretary of State Mike Pompeo and Chief of Staff John Kelly celebrating Trump's birthday, which is on June 14.
10:06 a.m. ET, June 11, 2018
Trump and Japan's Abe talked on the phone ahead of summit
President Trump called Japan's Prime Minister Shinzo Abe on Monday for both leaders to be "on the same page" ahead of the North Korea-US summit on Tuesday.
"I think Japan and the US, along with South Korea are in 'complete agreement' over the basic policy" on North Korea, Abe told reporters on Monday.
Abe added that he hoped Tuesday's summit will be a "historic meeting and it will be the first step toward peace and stability in Northeast Asia."
He also said Trump had renewed his pledge to bring up the issue of the abduction of Japanese citizens to North Korea.
9:56 a.m. ET, June 11, 2018
On again, off again: Here's how we got to this moment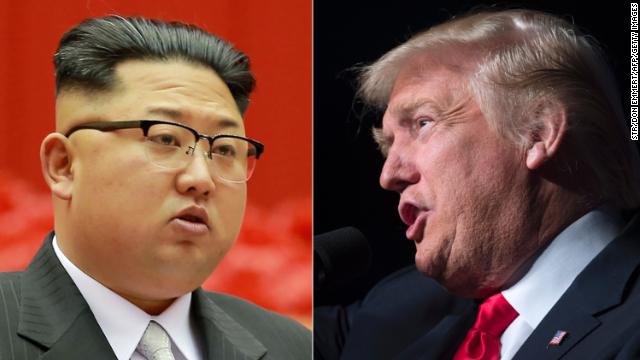 President Trump's meeting with North Korea's Kim Jong Un was first announced in March. Since then, it has been abruptly canceled — and just as abruptly put back on the calendar.
Here's a look at how the summit came to be:
March 8: US officials say North Korea has invited President Trump to meet their leader Kim Jong Un. Trump agrees to the meeting and tweets, "Meeting being planned!"
April: The US and North Korea hold secret, direct talks to prepare for a summit, several administration officials tell CNN.
April 18: Trump confirms that then-CIA Director Mike Pompeo — who would later become secretary of state — visited North Korea and met with leader Kim Jong Un weeks earlier.
May 10: Trump announces that the meeting is set for June 12 in Singapore, tweeting, "We will both try to make it a very special moment for World Peace!"
May 24: Trump says he will not meet Kim, releasing a letter he sent the North Korean leader. In the letter, Trump warned North Korea that the US military is ready to act should Pyongyang take any "foolish and reckless" action.
May 25: A day after cancelling the summit, Trump says he remains open to holding the meeting on June 12.
May 30: Senior North Korean official Kim Yong Chol meets with US Secretary of State Pompeo in New York City.
June 1: Chol travels to Washington, DC, and meets with President Trump. Their Oval Office meeting lasts for more than an hour, and Chol personally delivers a letter from Kim Jong Un himself.
9:52 a.m. ET, June 11, 2018
This is the hotel where Kim Jong Un and President Trump will meet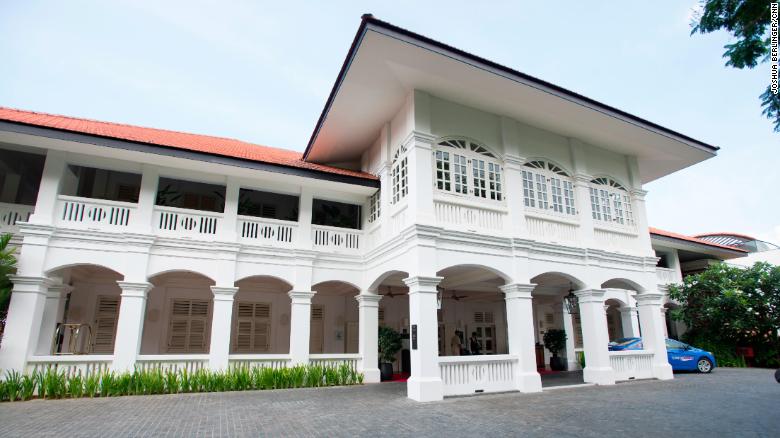 President Trump and North Korea's Kim Jong Un will meet for the first time at the Capella Hotel on Singapore's Sentosa Island.
Delegations from the US and North Korea met four times last week at the Capella Hotel to hash out the logistics of the summit, with setting an appropriate venue for the summit at the top of the agenda.
The red-shingled, colonial-style Capella is a five-star hotel on Sentosa Island, which boasts several resorts, hotels, two golf courses and a theme park.
The five-star luxury hotel, which has 112 rooms, is representative of the East-meets-West spirit so commonly associated with Singapore. Rooms look out onto the South China Sea, and peacocks can be seen on the property.