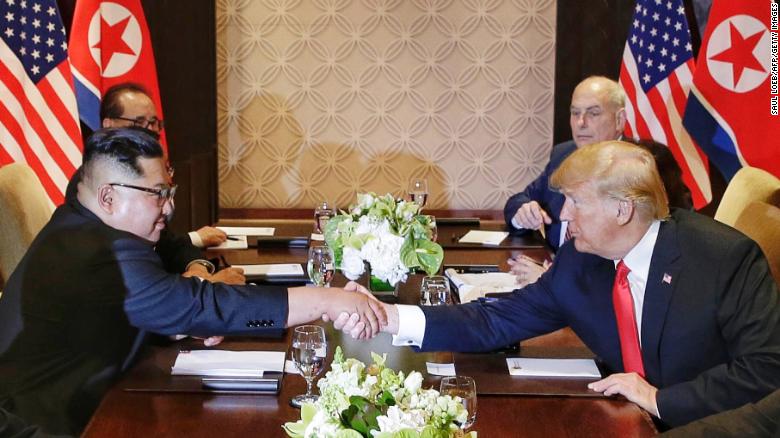 President Trump said he brought North Korean dictator Kim Jong Un to the negotiating table by showing him what the future could look like should he choose the path of peace.
Trump, the seasoned real estate executive, said he told Kim that involved beautiful beaches, great condos, and "the best hotels in the world."
"As an example, they have great beaches," he said, "You see that whenever they are exploding the cannons into the ocean. I said, 'Boy look at that view.' Wouldn't that would make a great condo? I said, 'Instead of doing that, you could have the best hotels in the world.'"
Trump said: "Think of it from the real estate perspective. South Korea and China and they own the land in the middle. How bad is that?"
Trump said Kim reviewed a video that showed all this on a iPad, and he was impressed by what he saw.
"That was a version of what could happen and what could take place," he said.
Watch: