Trump administration shuffle: Live updates
11:23 a.m. ET, December 7, 2018
Kelly is no longer on speaking terms with Trump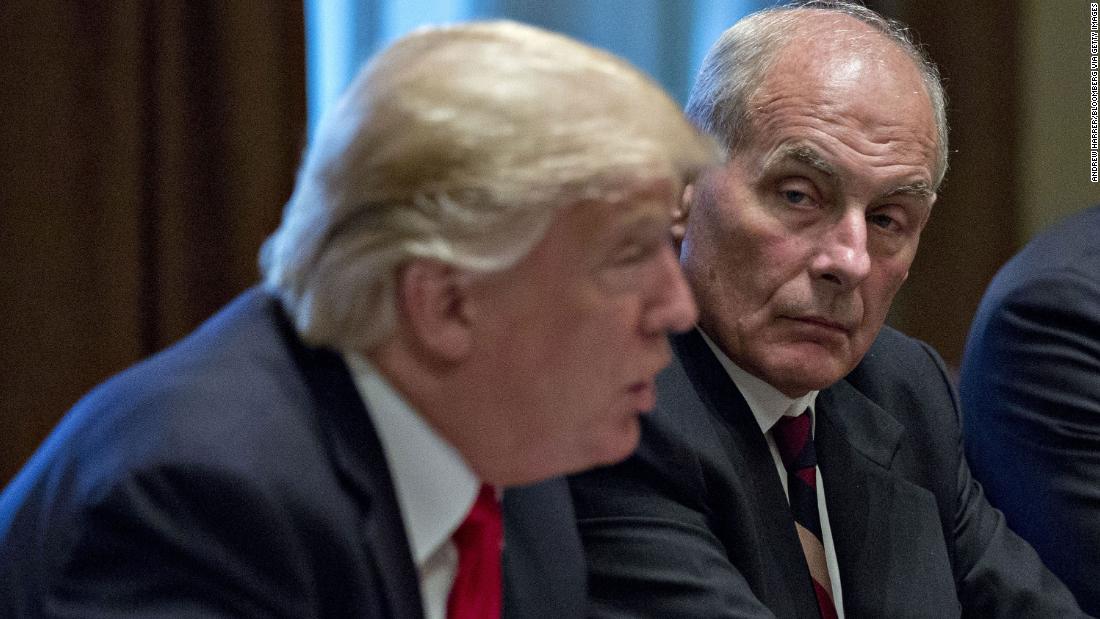 John Kelly is expected to resign as White House chief of staff in the coming days, two sources familiar with the situation unfolding in the West Wing tell CNN.
Seventeen months in, Kelly and President Donald Trump have reached a stalemate in their relationship and it is no longer seen as tenable by either party. Though Trump asked Kelly over the summer to stay on as chief of staff for two more years, the two have stopped speaking in recent days.
Trump is actively discussing a replacement plan, though a person involved in the process said nothing is final right now and ultimately nothing is final until Trump announces it. Potential replacements include Nick Ayers, Vice President Mike Pence's chief of staff, who is still seen as a leading contender.
Kelly has been on the verge of resigning or being fired before, only to bounce back every time. But aides feel the relationship can't be salvaged this time. Trump is becoming increasingly concerned about Democrats taking over the House in January, and has privately said he needs someone else to help shape the last two years of his first term, which he predicts will be politically focused. He has complained repeatedly that Kelly is not politically savvy.
Watch: John Kelly expected to resign soon
10:30 a.m. ET, December 7, 2018
Here's what we know about William Barr, a veteran Washington lawyer who's been here before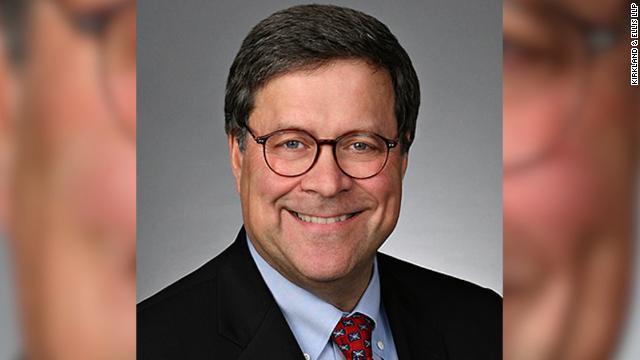 President Donald Trump announced Friday that he is nominating William Barr, a veteran Washington lawyer, as his next attorney general.
In his announcement, Trump called Barr "one of the most respected jurists in the country, highly respected lawyer... a terrific man, a terrific person, a brilliant man."
Here's what we know about Barr:
Barr, 68, served as Attorney General under President George H.W. Bush.
He has served in the CIA, then as Deputy Attorney General and as Assistant Attorney General in charge of the Office of Legal Counsel.
After working in the Department of Justice, Barr worked at Verizon Communications and at Kirkland & Ellis LLP.
He received his A.B. and a M.A. in government and Chinese studies at Columbia University. 
Barr served as Mueller's boss when he was attorney general in the early 1990s and Mueller led the criminal division at the Justice Department.
He defended Trump's decision to fire former FBI Director James Comey, writing in a Washington Post op-ed that Comey "did not recognize established limits on his powers."
Before Trump's announcement, the prospect of Barr taking over the Justice Department was well-received by some leading members of Congress in both parties.
Senate Majority Whip John Cornyn, a Texas Republican who sits on the Judiciary Committee, called Barr an "interesting pick" on Thursday.
"I think getting the next nominee confirmed is going to be a little bit of a challenge," he said. "(Barr) may be the kind of person who would be easier to confirm."
Sen. Dianne Feinstein, the top Democrat on the Judiciary Committee, said she was unfamiliar with Barr's views but encouraged by a suggestion that he was an "establishment" Republican. "I would hope (Trump) would pick someone who would be by the book and not by the politics," Feinstein said.
10:17 a.m. ET, December 7, 2018
State Department spokeswoman Heather Nauert to replace Nikki Haley as UN Ambassador
President Donald Trump announced Friday that State Department spokeswoman Heather Nauert is his choice to succeed Nikki Haley as US ambassador to the United Nations.
"She's very talented, very smart, very quick, and I think she's going to be respected by all," Trump predicted.
Nauert, a former Fox News host who arrived at the State Department in 2017, would be a relatively inexperienced newcomer in one of the most high-profile positions in US diplomacy.
Trump said Nauert has "done a great job working with Mike Pompeo and others at the State Department."
Her nomination sets the stage for a potentially tough Senate confirmation hearing, where Democrats will likely grill Nauert on her qualifications for the position.
In an administration rife with internal conflict and deeply distrustful of the UN, Nauert's nomination would place a less senior person at the international agency than Haley, who reportedly sparred with other administration officials.
Secretary of State Mike Pompeo and National Security Advisor John Bolton have both said they want the UN position downgraded from the Cabinet-level job Haley had insisted on.
Watch: Trump confirms Heather Nauert will succeed Nikki Haley
10:14 a.m. ET, December 7, 2018
Trump nominates a new attorney general
President Trump says he is nominating William Barr as his next attorney general, replacing Jeff Sessions.
Calling Barr "one of the most respected jurists in the country," Trump said that while he did not know him until recently, "he was my first choice from day one."
"He will be nominated for the United States attorney general and hopefully that process will go very quickly, and I think it will go very quickly," the President predicted.
Watch Trump's announcement: