Impeachment trial of President Trump
9:01 a.m. ET, January 21, 2020
How you can watch the Senate trial on CNN today
You can watch President Trump's Senate impeachment trial live on CNN, CNN International and CNN Español.
The trial will also stream unauthenticated this week on....
CNN.com (You can watch it in the player at the top of this page when the trial kicks off this afternoon)
CNN's mobile apps for iOS and Android
CNNgo apps on Apple TV, Roku, Amazon Fire, Chromecast and Android TV
8:37 a.m. ET, January 21, 2020
8 things to watch today as the impeachment trial gets underway
The Senate impeachment trial of President Trump — only the third impeachment trial is US history — kicks off in earnest today.
Here are eight key things to watch today
Things will change: We have a basic outline of how we think the trial will go, but it's clear things will change as the trial progresses. For instance, much or all of Tuesday could be taken up by debate between the House managers and the defense team over how the trial will progress.
There will be late nights... There is a clear desire by Senate Majority Leader Mitch McConnell to get this thing done. According to a draft of rules senators could vote on Tuesday, McConnell would give each side only two days to make its case. Since each side gets 24 hours, this first week in particular could go very late if the impeachment managers or Trump's team use all of that time, perhaps until 1 a.m. ET.
...Which means there will be relative speediness: This also means the trial could go very quickly. Trump wants it wrapped up before he delivers the State of the Union address February 4.
There could be a fight over witnesses: Democrats want witnesses at this impeachment trial. Most Republicans do not. The question now is whether the four Republicans needed to give Democrats a majority will agree to hear new information.
Expect some parliamentary squabbling: We have some idea what to expect, but the rules have not been set. The rules of the trial have not been released by McConnell nor have they seen a vote. The details of those rules, and whether McConnell can get a majority of 51 senators on board with them, will be very important.
Why this could all be "murky squared": CNN hired former Senate parliamentarian Alan Frumin to help decode the impeachment trial. Asked if, under the rules, Democrats can force the Senate to hear witnesses, he said, "Like so much about Senate procedure the answer is a little murky. Senate procedure is murky generally and Senate procedure with respect to impeachment trials is murky squared." Read more about the rules.
Look out for tight media control: Reporters on Capitol Hill have complained that portions of the building normally open to them have been shut. In addition, the Senate controls cameras inside the chamber, so it will be able to control the angles seen during the trial. Only the person talking will be pictured, for instance. 
We could see some closed doors: There's expected to be at least one closed session today and possibly more, which will feel very strange, but is needed, according to Senate leaders, because senators aren't allowed to speak during the trial (among other rules like not using their phones and standing when they vote) and they'll have to debate at times about how to proceed. But we won't know the deliberations going on as a result.
8:47 a.m. ET, January 21, 2020
House impeachment managers urge senators to reject McConnell's trial plan
The House impeachment managers, who will prosecute the case against President Trump in the Senate, slammed Senate Leader Mitch McConnell's organizing resolution for the trial in a statement this morning. 
"His resolution deviates sharply from the Clinton precedent," the managers said. 
The managers went on to urge any senator who wants a fair trial to President Trump and the American people to reject the resolution. "There should be a fair trial — fair to the President, yes, but equally important, fair to the American people. Any Senator who wants the same, should reject the McConnell Resolution," they said.
Their opposition to the McConnell resolution echoes what Speaker of the House Nancy Pelosi said in a separate statement released earlier this morning. 
8:19 a.m. ET, January 21, 2020
Pelosi: McConnell "has chosen a cover-up for the President"
House Speaker Nancy Pelosi attacked Senate Majority Leader Mitch McConnell's organizing resolution for the Senate impeachment trial, accusing the Republican leader of choosing "a cover-up for the President" and that it is "deliberately designed to hide the truth."
"Leader McConnell's plan for a dark of night impeachment trial confirms what the American people have seen since Day One: the Senate GOP Leader has chosen a cover-up for the President, rather than honor his oath to the Constitution," she said in the statement.
10:40 a.m. ET, January 21, 2020
Trump is in Davos today. He talked briefly about impeachment.
President Trump in Davos, Switzerland, today at an annual gathering of political and business leaders. He largely stuck to the script — but he paused only briefly during his arrival to address the looming impeachment trial. 
"It's just a hoax," he said, when asked about being in Davos instead of Washington. "It's a witch hunt that's been going on for years, and frankly it's disgraceful," he added. 
Trump's address to the forum was mostly focused on what he says his administration has done for the American middle class.
"America is winning again like never before," the President told the forum. He said before he took office, the "shrinking middle class… felt neglected, betrayed, forgotten." He touted his trade deals, tax cuts, and slashes to regulations.
8:13 a.m. ET, January 21, 2020
The Senate will consider trial rules today. Here's how we expect it to unfold.
It's a big day: The Senate impeachment trial of President Trump will begin in earnest today, when senators take up a resolution setting the rules of the trial.
Here's how we think today will play out:
Noon ET: The Senate will convene for leadership remarks. They will adjourn at 12:30 p.m. ET to prep the floor for the trial. 
1 p.m. ET: the Senate impeachment trial will convene. We expect a few housekeeping items — including swearing-in GOP Sen. Jim Inhofe, who missed last Thursday's session because of a medical situation in his family. 
After that: Senators are expected to quickly turn to a debate over Senate majority Leader McConnell's organizing resolution to set the rules of the trial. 
The debate will last two hours, equally divided between both sides. We don't expect the debate to take place between senators, as they are not allowed to speak at the trial. It will instead take place between the House impeachment managers and the President's defense lawyers.  
Remember: That could change if any senator moves to go into a closed session and at least 51 senators vote to do so. If that happens, the public and press would be removed the chamber — as would the impeachment managers and Trump's defense team — and the Senate would debate privately. We don't know how long these closed sessions would last, if they happen.  
The Schumer amendment: After Tuesday's debate on the McConnell resolution, Senate Minority Leader Chuck Schumer will offer an amendment. While we don't know exactly what it will say, Schumer's plan is likely to call either for witnesses generally or for a specific witness to be called to testify, as well as documents to be produced. 
The Schumer amendment will also be debatable for two hours. One hour for the supporters and one hour for the opponents. Time can be yielded back, so the full time doesn't need to be used. A roll call vote on the amendment would then take place. 51 votes are needed for the amendment to be adopted. Senators will vote from their desks for all roll call votes during the trial. 
Schumer or other senators could then offer more amendments if they choose to. Each would be debatable for up to two hours. It's not clear at this time how many amendments Democrats will offer, but Schumer said Monday night that he will offer a "whole series of amendments" to demand witnesses and documents be included in the trial. So, it could be a late night.
At some point, Democrats are expected to allow a vote on McConnell's underlying organizing resolution, which requires 51 votes to pass and is expected to be adopted by Tuesday evening.
12:00 p.m. ET, January 21, 2020
Senators must stay quiet and can't have their phones during the trial
The Senate has drafted a document on decorum guidelines for the impeachment trial, including rules that senators — who will be serving as jurors — must follow.
John Roberts, the chief justice of the Supreme Court, will preside over the trial, and senators have been told they must be in attendance for all proceedings.
Here are a few of the rules mentioned in the guidelines:
They must be quiet: "Members should refrain from speaking to neighboring senators while the case is being presented."
They can't have their phones: "No use of phones or electronic devices will be allowed in the Chamber."
They have to call Roberts by this title: During the course of the proceedings the Chief Justice should be referred to as "Mr. Chief Justice."
When they vote, they must stand: "Should votes be required during the proceedings, Senators will stand and vote from their seats."
7:40 a.m. ET, January 21, 2020
The Senate impeachment trial starts in earnest today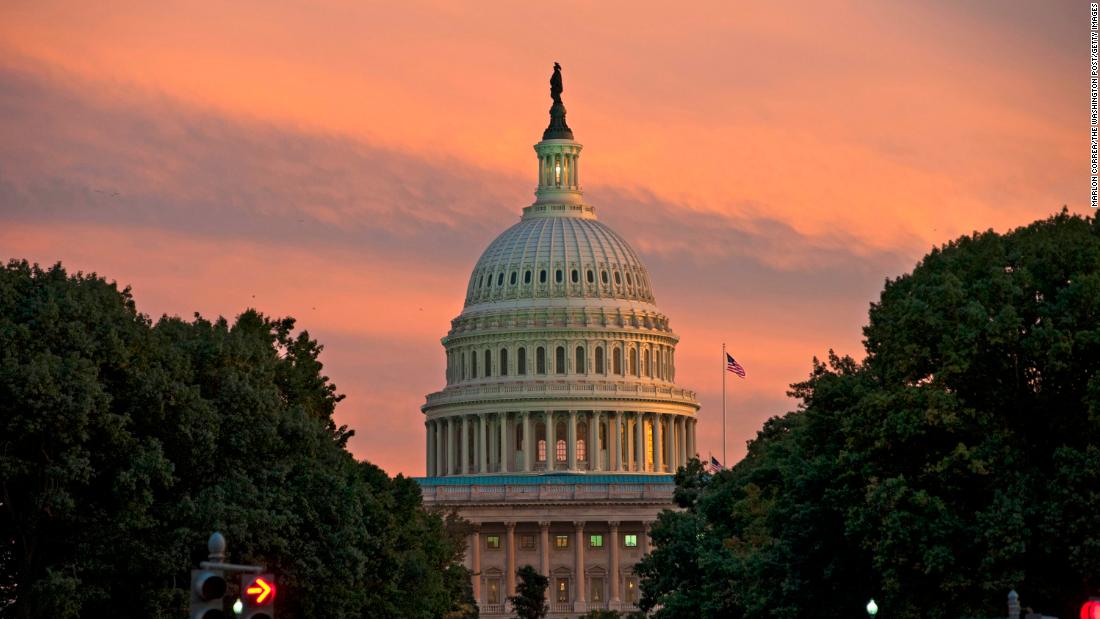 The Senate impeachment trial of President Trump officially began last week as the senators, who will serve as jurors, were sworn in. The trial will begin in earnest today, when the Senate takes up a resolution setting the rules.
Until then, we're not exactly sure how many aspects of the trial will play out. Here are three key questions we won't know until a rules resolution is passed.
How long will the trial be? There's no time limit on how long an impeachment trial can run. But Senate Majority Leader Mitch McConnell plans to give House impeachment managers and President Trump's legal team each 24 hours divided over two days for their opening arguments in the Senate's impeachment trial— a move that indicates Senate Republicans are pushing to finish the trial as quickly as possible.
Will there be witnesses? Schumer and Senate Democrats have pushed for the Senate to hear from four witnesses, including former national security adviser John Bolton and acting White House chief of staff Mick Mulvaney, and to subpoena documents that the White House blocked from the House's impeachment inquiry. But McConnell says he has Republican votes to back the rules resolution without Democratic support.
How will evidence be handled? The initial evidentiary record will be submitted by the House managers and admitted into the record once the trial begins. But if more evidence emerges during the trial, it's an open open question about whether that would be allowed to be presented.