Senate Majority Leader Mitch McConnell changed the resolution laying out the rules of President Trump's impeachment trial shortly before it began today.
The changes were hand-written into the resolution, which was first released last night.
In one part of the resolution, the number of days for opening arguments was changed from two to three for each side: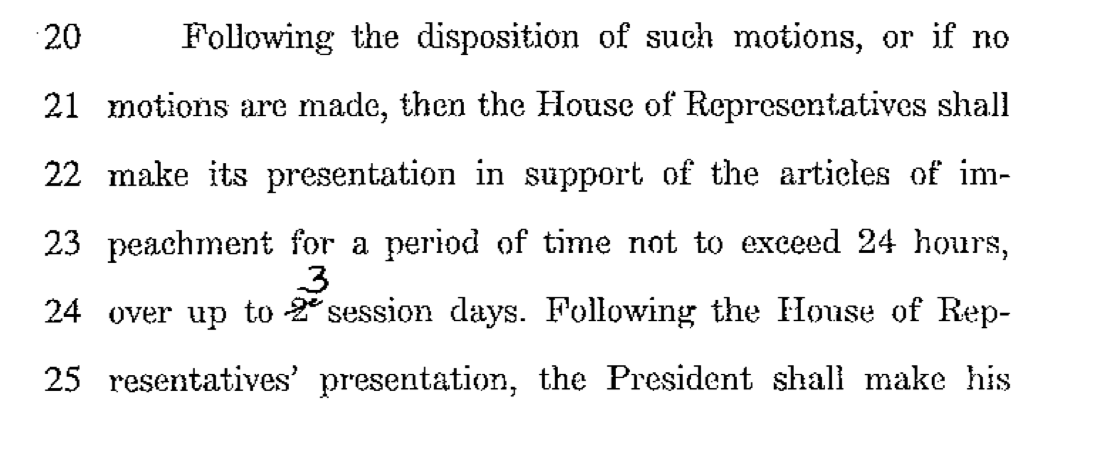 There were also changes to the section of the resolution that would not have admitted the House's evidence without a vote — now evidence will be admitted unless there is a vote in opposition to it.