Impeachment trial of President Trump
8:40 a.m. ET, January 21, 2020
Parnas: Trump would've traded an endorsement for political dirt from Ukraine's ex-president Poroshenko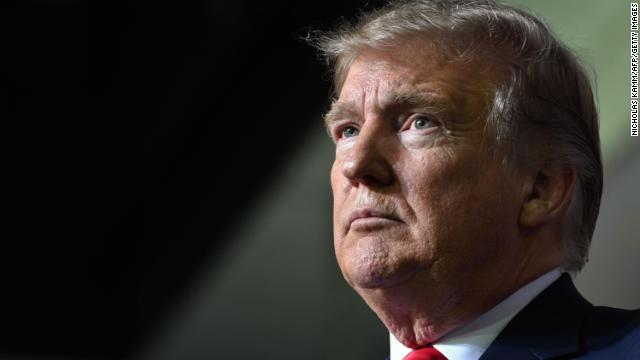 President Trump's efforts to pressure the Ukrainian government included an attempted quid-pro-quo with then-Ukrainian President Petro Poroshenko, according to Lev Parnas, the indicted businessman who is a central figure in the impeachment scandal.
Revealing what he claims is a previously undisclosed meeting, Parnas told CNN's Anderson Cooper that he met Poroshenko in early 2019, during the final weeks of Ukraine's presidential campaign, and tried to broker a political arrangement on behalf of Trump and his personal attorney Rudy Giuliani.
According to Parnas, Trump offered to endorse Poroshenko if he announced an investigation into former Vice President Joe Biden, who was gearing up for his own 2020 campaign at the time.
"If he would make the announcement ... Trump would either invite him to the White House or make a statement for him, but basically would start supporting him for president," Parnas said.
But the deal fell flat. Poroshenko didn't announce any investigations, and a few months later, he was soundly defeated in Ukraine's presidential runoff by comedian Volodymyr Zelensky.
"Trump and Poroshenko, they got off on the wrong foot," Parnas said, describing a perceived snub in 2016, when Poroshenko met Democratic nominee Hillary Clinton for a photo-op, but never saw candidate Trump. "(He) met with Hillary Clinton, and President Trump doesn't forget."
7:19 p.m. ET, January 17, 2020
Documents show Rep. Devin Nunes' aide's role in in digging up dirt on Trump rivals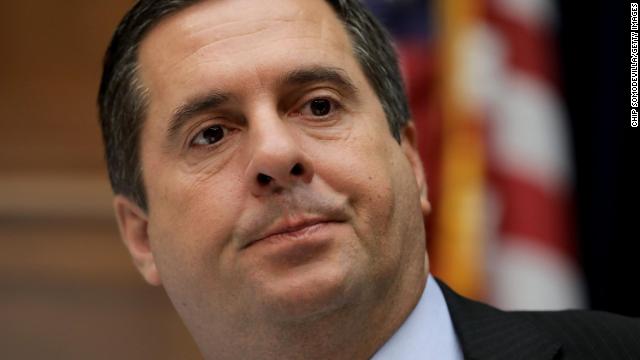 The new documents draw Rep. Devin Nunes, the top Republican on the House Intelligence Committee, even further into the efforts undertaken by Rudy Giuliani and his associates to push out former US Ambassador Marie Yovanovitch in Ukraine and digging up dirt on the President Trump's political rivals.
Last month, Democrats on the House Intelligence Committee included in their impeachment inquiry report phone records of calls exchanged between Nunes and Rudy Giuliani associate Lev Parnas and other allies of the President.
Nunes admitted Wednesday to speaking on the phone with a key figure in the Ukraine scandal after previously saying such a conversation would have been "very unlikely."
The text exchanges between Nunes' aide Derek Harvey and Parnas include multiple references to John Solomon, the former conservative columnist for The Hill who published columns attacking Yovanovitch.
In one text, Harvey tells Parnas in April 2019 that "Solomon needs to get me the material."
Parnas tells Harvey in an April text message that he will be interviewing "the general prosecutor that got fired by Biden," which was Viktor Shokin. Parnas also references Ukraine's then-current prosecutor, Yuriy Lutsenko.
"Let's do our call at 12 and we can do the first prosecutor at 1 your time?" Parnas texts Harvey on April 17, 2019.
"Okay," Harvey responds.
Two days later, Harvey texts Parnas, "Lev. I think we are best served by sending the official letter and receiving documentation before any more interviews."
There are also multiple references to meetings at the Trump hotel, including a May 7, 2019, meeting with Giuliani and Solomon.
"Can you come now," Parnas asks.
"Yes," Harvey responds.
6:52 p.m. ET, January 17, 2020
New impeachment documents show more texts about possible surveillance of former US ambassador to Ukraine
House Democrats this evening released new documents from indicted Rudy Giuliani associate Lev Parnas ahead of the Senate trial that include new information about the apparent surveillance of former US Ambassador Marie Yovanovitch.
The documents appear to show Connecticut Republican congressional candidate Robert Hyde texting with a foreign number from Belgium, and the Belgian country code number sends Hyde a screenshot of an official photo of Yovanovitch. The Belgium number, whose identity is not known, writes "My contacts are checking," adding, "I will give you the address next week," to which Parnas replies, "Awesome."
The new documents also show communications between Rep. Devin Nunes' aide Derek Harvey and Parnas, in which Harvey and Parnas are arranging interviews with Ukrainian officials for Harvey.
What happened earlier today: Secretary of State Mike Pompeo publicly committed to look into the possible surveillance of Yovanovitch — more than 48 hours after the evidence of potential monitoring emerged and more than 24 hours after Ukraine announced its own investigation into the matter. 
"We will do everything we need to do to evaluate whether there was something that took place there," Pompeo told conservative radio host Tony Katz.
"I suspect that much of what's been reported will ultimately prove wrong, but our obligation, my obligation as secretary of state, is to make sure that we evaluate, investigate. Any time there is someone who posits that there may have been a risk to one of our officers, we'll obviously do that," Pompeo said.
Texts released earlier this week by House Democrats that were turned over to them by Parnas show Hyde berating Yovanovitch and suggest he was monitoring her while she was in Kiev and relaying her movements to Parnas.
5:45 p.m. ET, January 17, 2020
House Democrats plan to release more evidence from Lev Parnas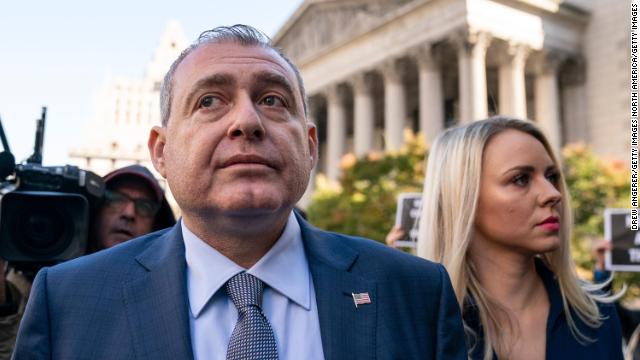 House Democrats are planning to release more evidence tonight from Lev Parnas, an associate of Rudy Giuliani, as they prepare to file their first brief by tomorrow evening's deadline, according to Democratic aides working on the Senate trial. 
House Democratic managers plan to meet Sunday in the Capitol to discuss their strategy, as CNN reported earlier today. On Monday, they plan to meet again and walk through the Senate to look at how the chamber will be set up for the trial. 
Much of the paperwork, arguments and other materials have already been drafted by staff who have been working on the impeachment trial over the past month, the aides said. They plan to continue to "refine it" over the weekend, one of the sources said. 
Democratic aides warned against any deviation from the way former President Bill Clinton's trial was structured, given that's how Senate Majority Leader Mitch McConnell plans to model this trial. In the Clinton trial, there were 24 hours of arguments divided over four days on each side. CNN reported today that Republicans are considering two, 12-hour days. Democrats warned against that.
An aide said they'll keep a "sharp eye on any divergence" of the amount of time or number of days. 
5:26 p.m. ET, January 17, 2020
At least one closed session expected Tuesday, source says
The Senate will have at least one closed session Tuesday, a source involved in discussions said.
When that happens, everyone has to leave the chamber, including the House managers and President Trump's defense team, the source said. 
CNN reported this afternoon that closed sessions were possible Tuesday.
Senators are not allowed to debate unless it's in a closed session. To go to a closed session, it would require a vote of 51 senators, something that the source believes the GOP will get.
If they stay in public session, debate over amendments would occur between the House Democratic managers and the President's defense team on the floor of the Senate.
5:19 p.m. ET, January 17, 2020
Senate GOP leaders consider limiting the number of days to present opening arguments
Senate Republican leaders are mulling limiting the number of days given to both the House managers and White House defense team to present their opening arguments, according to four sources familiar with the matter.
The topline number of hours provided to both sides will remain at 24 hours, but the number of days the sides would be provided to make the presentations would be limited to as few as two. Under that plan, the House managers and White House defense team would be provided two 12-hour periods to present their arguments.
One source familiar told CNN that Senate Majority Leader Mitch McConnell brought up the potential for a condensed timeline during a closed-door lunch.
The sources cautioned that things remain fluid and it's possible the idea will end up on the cutting room floor as McConnell attempts to balance the desire by some in his conference to undertake a fulsome trial and others who want a speedy process toward acquittal for President Trump. They also noted that it's entirely possible one or both sides would choose to yield back some of their time during the presentations.
McConnell and Republicans are drafting a resolution that is expected to move on purely partisan lines, with Democrats opposed to the trial structure on account of the fact they want provisions to guarantee subpoenas for witnesses and documents at the front end of the process. McConnell, citing former President Bill Clinton's trial, has unified his conference behind not considering witnesses until after two initial stages: the presentations from both sides and a period of 16 hours when senators are allowed to ask questions.
Sen. Thom Tillis, a North Carolina Republican, appeared to allude to the idea when talking to reporters today.
"I'll be interested to see whether or not that gets elongated over a few days, but I think the going in posture is two, 12 hour periods," he said.
3:58 p.m. ET, January 17, 2020
House Republicans no longer expected to take a formal role in impeachment trial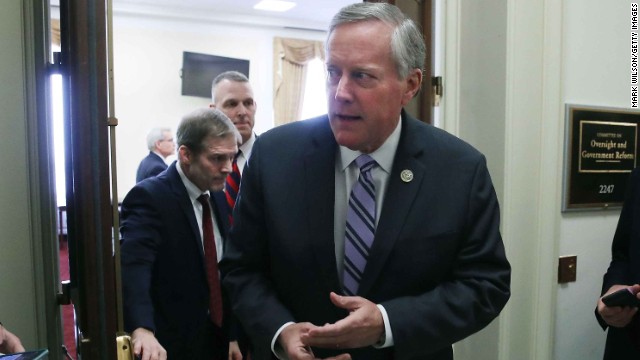 Several House Republicans who were once being considered as additions to President Trump's impeachment defense team are no longer expected to take a formal role, multiple people told CNN, now that he has added three seasoned attorneys with television experience to the mix. 
The situation has been extremely fluid, with decisions changing from day to day, so the lawmakers have continued to prepare behind the scenes in case they were added at the last minute, one person familiar told CNN. 
While they are not expected to take on formal positions on the team, they are expected to help with the defense behind the scenes. The House Republicans under consideration included some of Trump's most ardent defenders, like Reps. Mark Meadows, Jim Jordan and John Ratcliffe.
CNN has previously reported that Senate Majority Leader Mitch McConnell opposed the idea and advised the White House against bringing any conservative House members to the Senate floor. 
3:46 p.m. ET, January 17, 2020
Impeachment attorney says it would be "overstating it" to call him part of Trump's legal team
Alan Dershowitz tells Mediaite that it would be "overstating it" to call himself a member of President Trump's legal team, though he is still expected to participate in the Senate trial on Trump's behalf.
"I think it overstates it to say I'm a member of the Trump team. I was asked to present the constitutional argument that I would have presented had Hillary Clinton been elected and had she been impeached," Dershowitz told the website, adding: "I was asked to present my constitutional argument against impeachment. I will be there for one hour, basically, presenting my argument. But I'm not a full-fledged member of the defense team in any realistic sense of that term."
What's this about: Dershowitz's comments are largely about semantics; he is still expected to present on Trump's behalf during the trial.
Earlier, the legal team said in a statement that "Professor Dershowitz will present oral arguments at the Senate trial to address the constitutional  arguments against impeachment and removal. While Professor Dershowitz is non partisan when it comes to the constitution—he opposed the impeachment of President Bill Clinton and voted for Hillary Clinton—he believes the issues at stake go to the heart of our enduring Constitution.  He is participating in this impeachment trial to defend the integrity of the Constitution and to prevent the creation of a dangerous constitutional precedent."
2:14 p.m. ET, January 17, 2020
Senators prepare for contentious session next week
Senate leaders are preparing for a contentious Tuesday session that could stretch several hours and could send the chamber into a closed session as Democrats try to force the GOP into accepting witness testimony and documents to be produced during the trial, according to multiple senators and other sources familiar with the planning.
Democrats will try to amend the organizing resolution that will be offered by Senate Majority Leader Mitch McConnell. Under McConnell's plan, there is expected to be no guarantee that there will be witness testimony or documents produced, decisions Republicans want to punt until after opening arguments are completed on both sides and senators have a chance to ask questions.
But Democrats will attempt to change that. Senate Minority Leader Chuck Schumer is expected to offer at least one amendment to stipulate that witnesses must testify and that documents blocked so far by the White House be turned over to senators. But Democratic senators told CNN that it's possible Schumer could try to offer multiple amendments, and that could stretch debate on for several more hours.
That's because, at the moment, it's expected that there will be two hours of debate — equally divided between the two parties — for each amendment.
It's still uncertain how many amendments there would be, or precisely how Tuesday's debate would shake out because McConnell has yet to unveil his resolution publicly that will detail the procedures of the trial.
Opening arguments from the House Democratic managers would not occur until after debate over the amendments concludes and the Senate resolution is adopted. GOP senators are expected to unify and reject the Democratic amendments.
Here's where things could also get interesting: Senators are not allowed to debate in open session while the trial is ongoing. If they want to debate, they would have to go into closed session, and a vote of at least 51 senators is required to make the proceedings private.
Otherwise, the amendments would be debated in public between the House impeachment managers and President Trump's defense team.
Schumer on Thursday suggested he would seek to limit the number of closed sessions that would occur.
A Senate leadership aide said that closed-sessions might be needed since senators are required to keep quiet during an impeachment trial.
CNN's Phil Mattingly and Ted Barrett contributed to report.