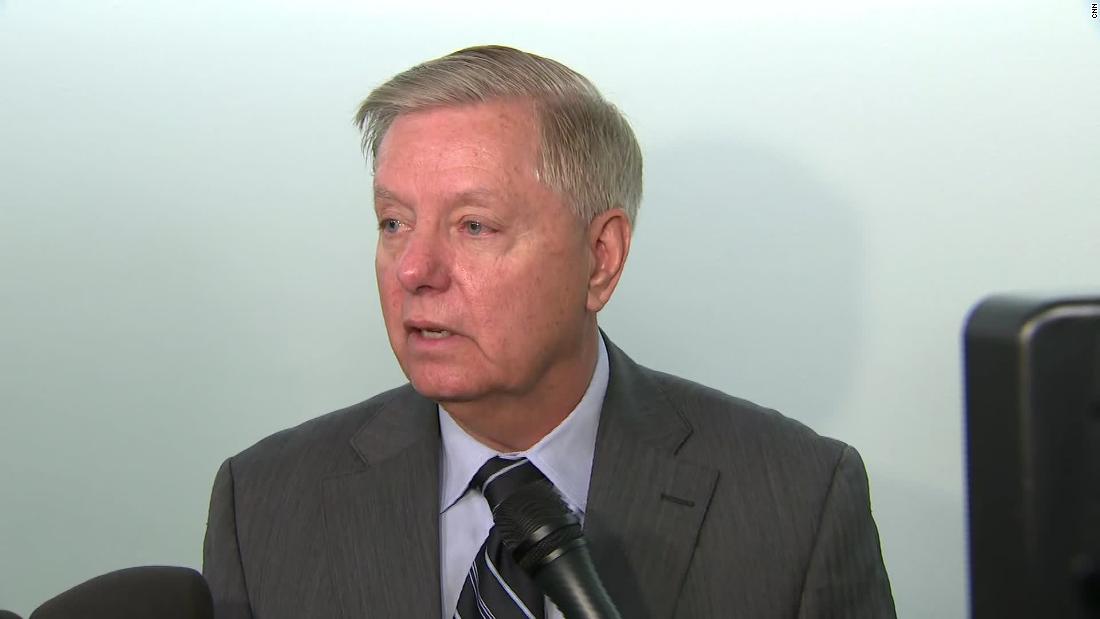 Sen. Lindsey Graham said today that the Ukraine-related charges against Joe Biden and his son Hunter Biden need to be investigated. However, he said he won't use the Judiciary Committee he chairs to do it because he is close to the former vice president and his late son, Beau.  
Graham said there should "not be a political circus around this" and "there should be somebody outside of politics looking at this."
Remember: There is no evidence of wrongdoing by Biden or his son.
When he was told PolitiFact and other journalistic outlets had examined the charges against the Bidens and no wrongdoing was found, Graham rejected them as unfair arbiters.  
 "I think that's a bunch of garbage. Nobody in the Republican Party trusts outside journalists to be fair. You're from CNN. I like your network. But no one believes this has been scrutinized," Graham said. 
"Somebody should look at this like Mueller looked at Trump," Graham suggested.  
A reporter asked if he wanted a special counsel named: "Somebody that everybody can trust who can be fair about it. Somebody like Mueller," Graham said.  
After a half-beat delay, Graham called out "not him," with a nervous laugh, making clear he doesn't think Robert Mueller should be called to reprise his special counsel duties. 
Hear Graham defend Trump: