House launches Trump impeachment inquiry
7:49 a.m. ET, September 25, 2019
Some Democrats worry Pelosi may have acted too soon on impeachment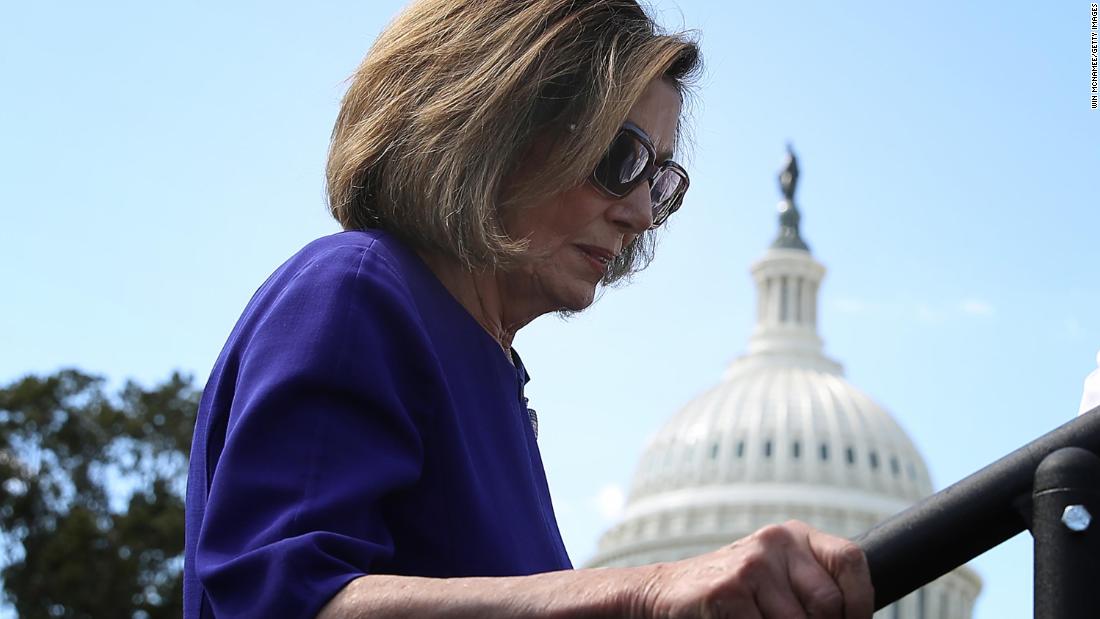 Speaker of the House Nancy Pelosi held off on impeachment for months — but now some Democrats are worried the Speaker may have acted days too soon.
Several Democratic aides say that some in the caucus are quietly expressing reservations that Pelosi's announcement came before the transcript of the July 25 phone call between Trump and Ukraine's President was released and before Congress received the whistleblower's complaint.
Many of the moderate members who have come out in support for impeachment have made their support conditional: If it is true Trump withheld military funding to Ukraine in order to elicit dirt on a political opponent, then it is impeachable.
But, Pelosi's announcement yesterday caught some by surprise even as members were racing to come out in support of impeachment. A senior Democratic aide with insight into moderate Democratic thinking told CNN that many members preferred for Pelosi to wait until the end of the week when the contents of the complaint and transcript were fully known. 
Another Democratic aide said there is grumbling about what happens if the transcript and report are not the "smoking guns that everyone is hyping them to be." 
7:41 a.m. ET, September 25, 2019
Trump tweets: "Democrats are frozen with hatred and fear"
President Trump is on Twitter this morning, continuing to lash out at Democrats, who he describes as "frozen with hatred and fear."
Here's the tweet:
Note: That was Trump's second tweet of the morning. In his first tweet of the morning, President Donald Trump recommends a book by National Review columnist Andrew McCarthy: 
7:23 a.m. ET, September 25, 2019
At least 198 House Democrats support the impeachment inquiry
As President Trump has been openly feuding with House Democrats pursuing investigations into him, dozens of lawmakers — almost entirely Democrats — are calling to start an impeachment inquiry, the first step in a lengthy and likely divisive process.
While there are varying degrees of how far critics of the President are willing to push the process, one relatively basic litmus test is whether lawmakers would support starting an impeachment inquiry, the first significant step in the process.
Of the 235 Democrats in the House, there are at least 198 — according to a CNN count — who've made clear they support starting the impeachment inquiry process, while some have gone further.
Rep. Justin Amash of Michigan, a former Republican who has since become an independent, has also called for impeachment proceedings, bringing the total number of representatives to 199.
7:13 a.m. ET, September 25, 2019
Nancy Pelosi announced a formal impeachment inquiry. Here's what happens next.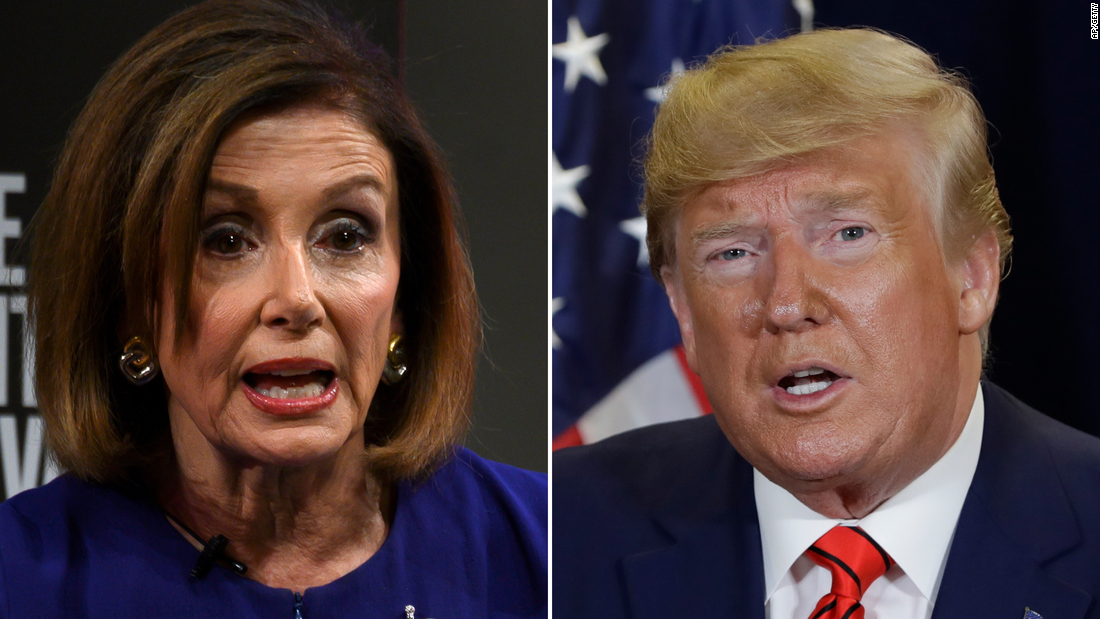 Behind closed doors, House Speaker Nancy Pelosi did not specify to her colleagues yesterday exactly how the impeachment inquiry will play out. In part, that's by design.
Here's what you need to know about what happens next:
What committees are involved? Each of the six committees — Judiciary, Intelligence, Ways and Means, Financial Services, Oversight and Foreign Affairs — will continue with their investigations, looking at different elements of Trump's presidency, his past and his businesses. Months ago, these committees sorted out the different areas they are investigating, and many of the investigations are still charging ahead or their fights are tied up in court. If the Democrats decide to impeach President Trump, the Democrats on these committees will each provide their input over what they believe should be included in articles of impeachment, which will be introduced by House Judiciary Chairman Jerry Nadler. (Pelosi will have the ultimate say on this.)
When would an impeachment vote happen? The House Judiciary Committee will consider the articles of impeachment resolution and schedule a vote on it. If it passes the House panel, then the full House is expected to take it up. If a majority of House members vote for the resolution, then the House will have impeached Trump. To convict the President and remove him from office, it would require support from a two-thirds majority of the Senate, a highly unlikely proposition.
So in the end, what's changed? Not a whole lot, other than Pelosi formally endorsing an impeachment inquiry. But for the past couple months, the House Judiciary Committee has made the case that it was already conducting an impeachment inquiry with the goal of deciding whether to vote on articles of impeachment. There will not be a separate vote to open up an impeachment inquiry, Democrats say. Pelosi would not give a timeframe over this process but she told her colleagues it would be done "expeditiously," and Nadler has hoped to conclude it by the end of the year.
7:10 a.m. ET, September 25, 2019
Trump says impeachment could help him politically. He actually doesn't want it, source says.
A source close to the White House who routinely speaks with Trump says the President does not want to be impeached.
Despite his comments that he believes the process might help him politically, Trump, according to the source, has worried about the possibility of being impeached for nearly a year, dating back to the weeks that followed the November 2018 midterms when Democrats won the House.
His decisions to quickly authorize the release of the call transcript, as well as the whistleblower complaint, are signs of Trump's wariness of the potential of entering the history books as an impeached president, the source added. 
 A White House official said a declassification process is currently underway for releasing the whistleblower complaint which is expected to be handed over to Congress by Thursday.