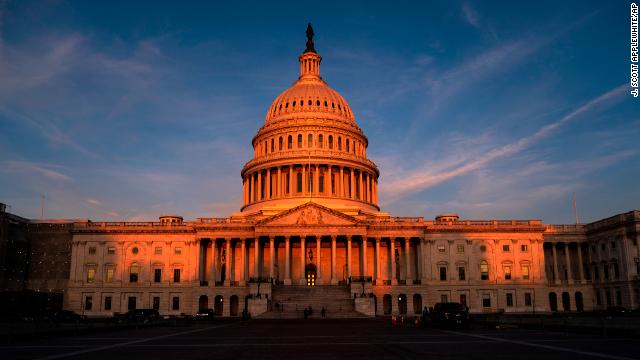 The House of Representatives voted tonight to approve a resolution calling on the Trump administration to release a whistleblower complaint to Congress that has ignited a backlash against the President, even though lawmakers have now been given access to the complaint in a secure location on Capitol Hill.
The vote was 421 to 0 with two lawmakers voting present.
House Democrats announced plans to vote on the resolution yesterday — the same day that House Speaker Nancy Pelosi announced a formal impeachment inquiry — in the wake of outrage over reports that the President pressured a foreign leader in an effort to target a political rival. It was not clear until late today when the complaint would be transmitted to the Hill, if at all.
The whistleblower complaint about Trump's communications with Ukraine was hand delivered this afternoon to Capitol Hill for lawmakers to review.
The Senate adopted by unanimous consent its own resolution yesterday authored by Senate Democratic Leader Chuck Schumer urging the administration to provide the full complaint to Congress.
Earlier today, ahead of the final vote on the resolution, the House adopted an amendment to its resolution offered by Democratic Rep. Mary Gay Scanlon of Pennsylvania to make it identical to the resolution passed the day before by the Senate.