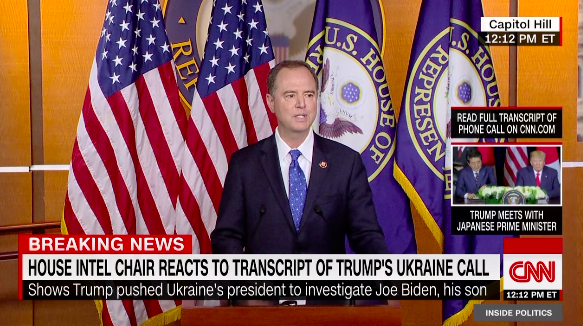 House Intel Chairman Adam Schiff said today that the details of Trump's call with Ukraine's president show a "classic mafia-like shakedown of a foreign leader" by Trump.
Schiff said the call details "reflect a Ukrainian president who was desperate for US support, for military support to help that country in a hot war with Putin's Russia, a country that is still occupied by irregular Russian forces and in which people face a very dangerous and continuing and destabilizing action by their aggressive neighbor."
He added later in his remarks that he believes the call shows "the president of the United States engaged in a shakedown of a foreign president" while "he is withholding vital military support to an ally, asking a favor of that ally to investigate his opponent."
See Chairman Schiff's reaction here: