President Donald Trump has gone after special counsel Robert Mueller extensively, even mocking former Attorney General Jeff Sessions' southern accent when recalling Sessions' decision to recuse himself from the investigation.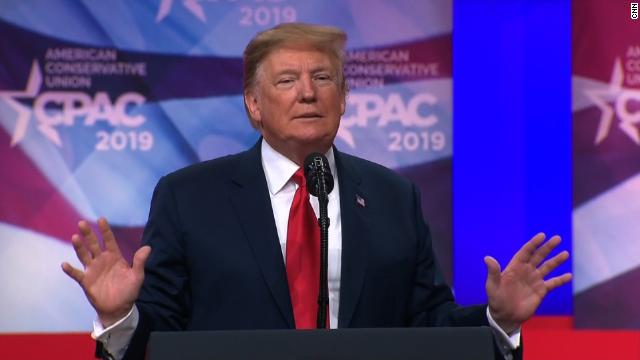 "Robert Mueller never received a vote," Trump said. "The person that appointed Robert Mueller never received a vote."
"So the attorney general is weak and ineffective and he doesn't do what he should've done," Trump said.
He recounted a conversation with first lady Melania Trump he said he had just before he removed former FBI Director James Comey, in which he predicted the firing would be bipartisan because many Democrats had criticized Comey.
Trump had earlier called the investigations into him "bullshit" and said congressional committees are only shifting to scrutinize his business dealings because, he claimed, the forthcoming Mueller report will not confirm collusion.