Trump visits US-Mexico border
4:40 p.m. ET, April 5, 2019
Trump to migrants: "Can't take you. Our country is full."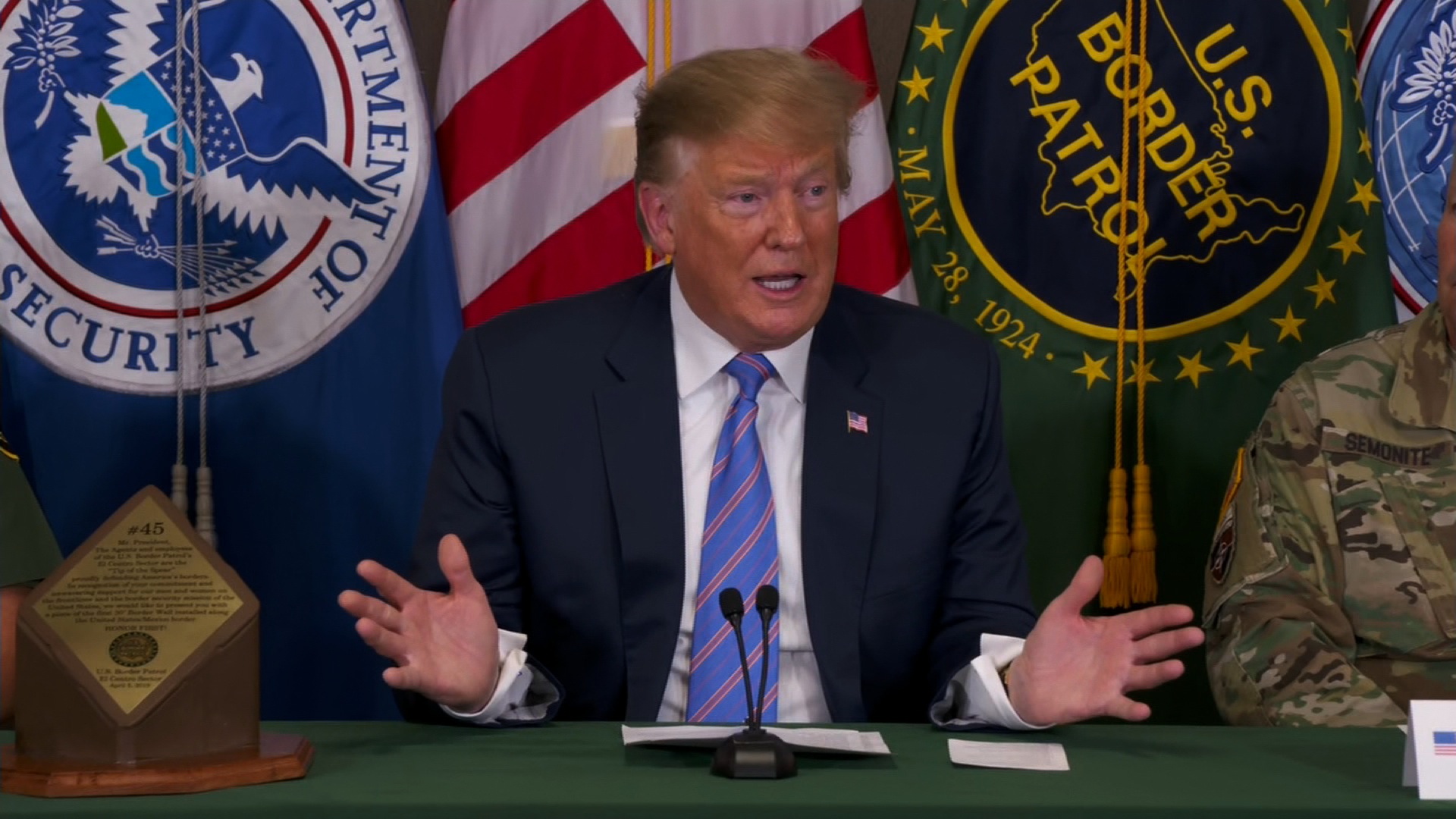 President Trump, speaking at a roundtable on the southern border today, said the immigration system is full, regardless of whether the individuals seeking to come into the US are seeking asylum or not. 
"The system is full. We can't take you anymore. Whether it's asylum. Whether it's anything you want. It's illegal immigration," Trump said. "Can't take you anymore. Can't take you. Our country is full… Can't take you anymore, I'm sorry. So turn around. That's the way it is."
Trump also claimed that "close to 400 miles" of border wall will be completed within the next two years.
The President said his administration has made progress in its push to define the situation at the border as "an absolute emergency."
"I see some of our biggest opponents over the last two days have said it really is an emergency, they can't believe what's happening. Part of it is because of the fact that the country is doing so well. Part of it is a scam. People want to come in. They shouldn't be coming in. They shouldn't be coming in," he said.
The President called his one-year warning on a southern border closure "fake news." 
"Somebody said it will take a year. No, it won't take a year. It'll take a day. They wrote a lot of fake news. I said in a year," Trump said. "Well the tariffs will work, number one, but what will really work is closing our border. We hope we don't have to do that, but I'll do it because ultimately the security of our nation is the most important thing."
What Trump said Thursday: He threatened to slap tariffs on automobiles made in Mexico and close the US-Mexico border if the country didn't stop "massive amounts of drugs" coming into the US within one year.
"We're going to give them a one-year warning, and if the drugs don't stop or (are) largely stopped, we're going to put tariffs on Mexico and products, in particular, the cars ... and if that doesn't stop the drugs, we close the border," Trump told reporters during a meeting of his Opportunity and Revitalization Council.
3:55 p.m. ET, April 5, 2019
President Trump speaks at a border security roundtable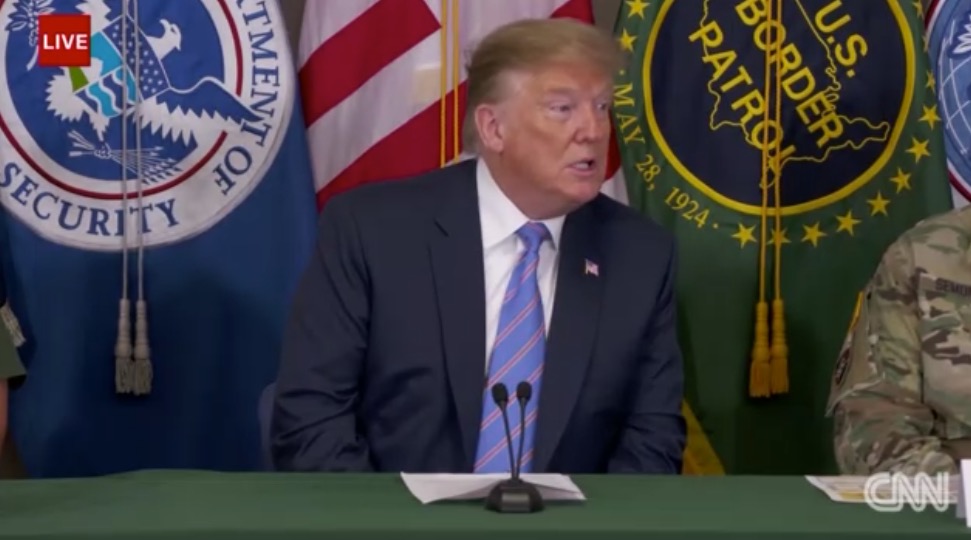 President Trump is in California, near the US-Mexico border, this afternoon. He's at a roundtable event with law enforcement officers, immigration officials and local leaders. Afterward, he's expected to tour the border.
"President Trump values hearing directly from individuals who work to keep our great country safe every day and understands that their perspectives are vital to securing our border and protecting the American people," the White House said in a statement.
You can watch the border security roundtable event in the video player above.
3:41 p.m. ET, April 5, 2019
The US held migrants under a border bridge in Texas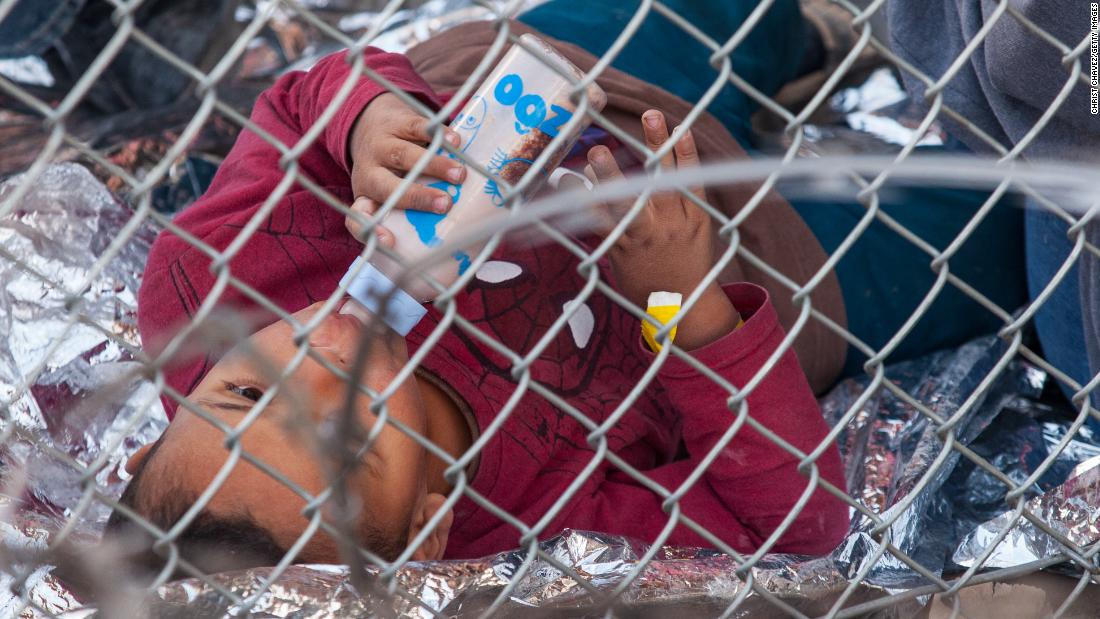 US authorities are no longer holding migrants under a border bridge in El Paso, Texas.
Photos and videos from the scene appeared to show migrant families sitting and at times sleeping on the gravel, with only thin space blankets between them and the ground.
What happened last week: US authorities said a rapid influx of migrants crossing the border forced them to use the space under the Paso del Norte border bridge as an emergency measure in the face of a humanitarian crisis. 
US Customs and Border Protection officials say caring for those in custody with dignity and respect is a paramount concern.
But advocates say some children and families who CBP detained for days in the fenced-in space were shaken once they were released from custody.
Bruises were visible on toddlers and older children who had to lay on rocks and concrete, said Taylor Levy, legal coordinator at Annunciation House.
The El Paso-based shelter is a frequent stopping point for migrants who've been released from government custody. Migrants who'd been held under the bridge told staff there they'd been held from three to five days and "treated worse than dogs," Levy said.
3:20 p.m. ET, April 5, 2019
Trump wants Congress to solve the migrant influx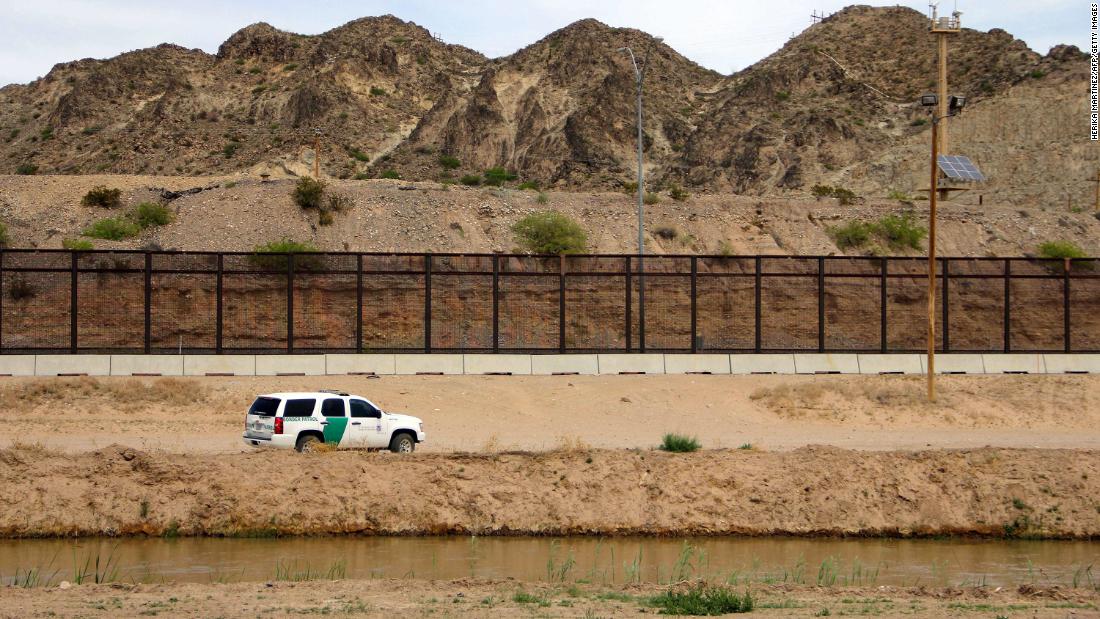 Amid a swell of migrants at the southern border, President Trump and the Department of Homeland Security have looked to Congress to take action. Though lawmakers say something should be done, that's about all they agree on.
Democrats don't trust the administration and see what's unfolding as a situation exacerbated by Trump's aggressive immigration enforcement policies. Republicans are doubling down on the situation being a crisis in need of immediate attention.
The reason for the scramble is a steep uptick of migrants — largely families and children and predominantly from Northern Triangle countries, Guatemala, El Salvador and Honduras — at the border.
As DHS deploys reinforcements to the border, it's also urged Congress to find a legislative solution. Late last month, Kevin McAleenan, commissioner for US Customs and Border Protection, said the agency was on pace to encounter "over 100,000" migrants in March alone.
"March will be the highest month since 2008," he added.
Why this matters: It's not just a surge numbers, but a shift in demographics that they say is straining resources from single adults from Mexico to families and children from Central America.
"With continued inaction by Congress — it's going to continue to put people at risk," McAleenan said. "The men and women of CBP are serving with honor despite stark challenges — but we need Congress to act."
2:59 p.m. ET, April 5, 2019
Trump just touched down in California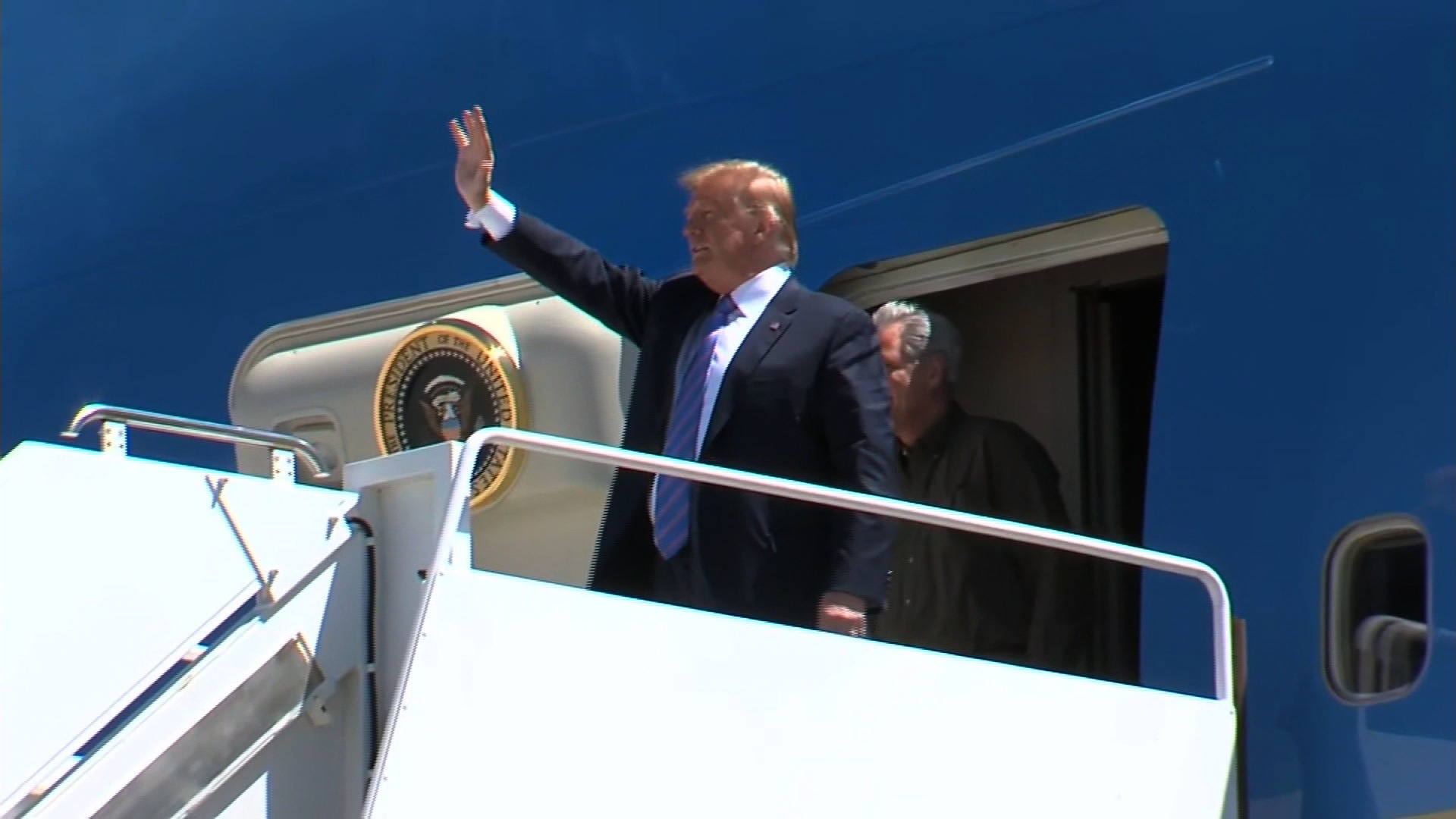 President Trump has just arrived in El Centro, California.
He will then head to Calexico, near the US-Mexico border, to tour replacement border fencing and participate in a border security roundtable.
According to the Arizona Republic, the two-mile stretch replacement barrier he'll see was authorized prior to when he came into office, but a plaque on the bollards calls it "the first section of President Trump's border wall."
2:51 p.m. ET, April 5, 2019
Here's who is traveling with the President
President Trump is visiting Calexico, California, today to see the southern border.
These people are traveling with the President:
California Rep. Kevin McCarthy
California Rep. Kevin Calvert
Alabama Rep. Mike Rogers 
California Rep. Tom McClintock
Tennessee Rep. Chuck Fleischmann
California Rep. Doug LaMalfa
CBP Commissioner Kevin McAleenan
Lt. Gen Todd Semonite, chief of engineers and commanding general of the US Army Corps of Engineers
2:48 p.m. ET, April 5, 2019
Protesters are flying a baby Trump balloon over the border city the President will visit
The President is on his way to Calexico, California, for a tour of replacement border fencing and a border security roundtable — and "Baby Trump" will be there to greet him.
Earlier today, protesters inflated a balloon depicting President Trump dressed as a baby and flew it during a rally. Backbone San Diego, one of three groups participating in the protest, provided the balloon.
"Baby Trump" balloons have appeared at anti-Trump protests across the US and the world, including in Florida, New Jersey and London.
2:38 p.m. ET, April 5, 2019
Trump's visit comes a day after he backed off a threat to shut down the border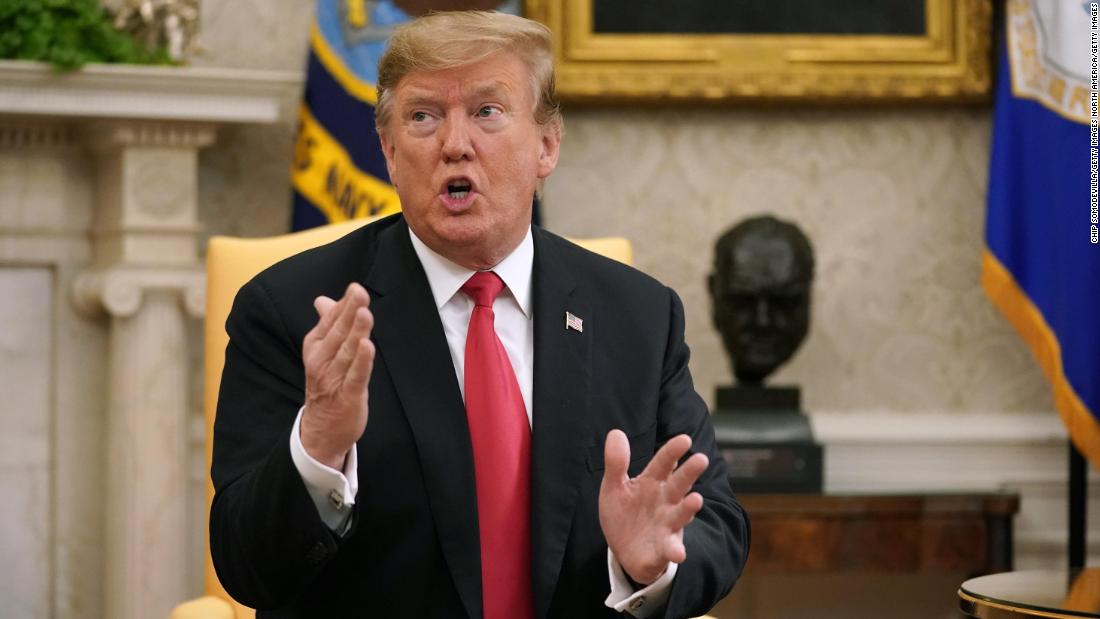 President Trump backpedaled on his threat to shut down the southern border, saying Thursday that now he doesn't think the US will "ever have to close the border."
Trump, earlier Thursday, threatened to slap tariffs on automobiles made in Mexico and close the US-Mexico border if the country didn't stop "massive amounts of drugs" coming into the US within one year.
But by Thursday evening, Trump had shifted his position again.
"I don't think we'll ever have to close the border because the penalty of tariffs on cars coming into the United States from Mexico, at 25%, will be massive," Trump said.
Why we're talking about this: Last week, Trump had said he would give Mexico one week to increase apprehensions of migrants from Central America from coming toward the US — and threatened a border closure as a consequence. In recent days, the President also shifted the onus to Democrats to work on immigration laws or face border closures.
2:34 p.m. ET, April 5, 2019
Trump claims he'll be visiting a newly built border wall, though no new border walls have been built
President Trump tweeted today that he would be visiting a portion of a "new wall" that was being built along the southern border in Calexico, California, today.
However, no new fencing has been built, so it's unclear what it is he'll be visiting.
Facts First: There have been repairs and replacement of fencing and border security along parts of the border, but construction of new border fencing has not yet started.
Here's Trump's tweet:
So far, only repairs and replacements of barriers along the border have taken place. In mid-March, Customs and Border Patrol told CNN that "approximately 38 of 40 miles of wall in place of outdated designs in San Diego and El Centro, California, Santa Teresa, New Mexico and El Paso, Texas" using fiscal year 2017 funds.
(However, some of the replacement fencing has "replaced" vehicle barriers, not old fencing or wall. So, one could do a little mental gymnastics and refer to this as "new" fencing -- but it's not creating a new barrier where none previously existed.)
As the agency told CNN earlier this month, "the first new wall project, where no barrier currently exists, is anticipated to start in April in Hidalgo County of the Rio Grande Valley Sector."
On Monday, the Pentagon notified Congress of a $1 billion transfer for new wall construction and other border security measures. According to a letter from acting Secretary of Defense Patrick Shanahan to Secretary of Homeland Security Kirstjen Nielsen, this money will go toward building 57 miles of fencing in two areas of the border in Arizona and Texas. According to an official from the Department of Defense, construction on these sites might begin in late May.
This $1 billion is just the beginning of the $8.1 billion Trump's administration pointed to when looking at where it could transfer money for the wall — which doesn't include additional funds Homeland Security could use or the $1.375 billion from the spending bill passed in February for 55 miles of new "barriers" in the Rio Grande Valley.
Reporting from CNN's Holmes Lybrand