4:42 p.m. ET, April 3, 2018
Our live coverage has ended. Read below to see how the day unfolded.
4:11 p.m. ET, April 3, 2018
These Republican senators are calling for Scott Pruitt's resignation
From CNN's Ashley Killough, Deirdre Walsh and Boris Sanchez
Two House Republicans called Tuesday for the ouster of Scott Pruitt, the embattled administrator of the Environmental Protection Agency, with one of those lawmakers saying Pruitt's "corruption scandals are an embarrassment" and his "conduct is grossly disrespectful to American taxpayers."
Rep. Carlos Curbelo of Florida tweeted:
Shortly after Curbelo's statement was tweeted, Rep. Ileana Ros-Lehtinen told CNN she supports his message.
"I agree with my colleague, Carlos, that the EPA administrator should resign," said Ros-Lehtinen, who is not seeking re-election. "When scandals and distractions overtake a public servant's ability to function effectively, another person should fill that role."
While both are Republicans, the two Florida lawmakers have previously broken with the Trump administration for their handling of climate change issues, and Ros-Lehtinen criticized Pruitt's handling of climate change over the past year.
2:53 p.m. ET, April 3, 2018
US anti-ISIS envoy says the mission in Syria isn't over
From CNN's Laura Koran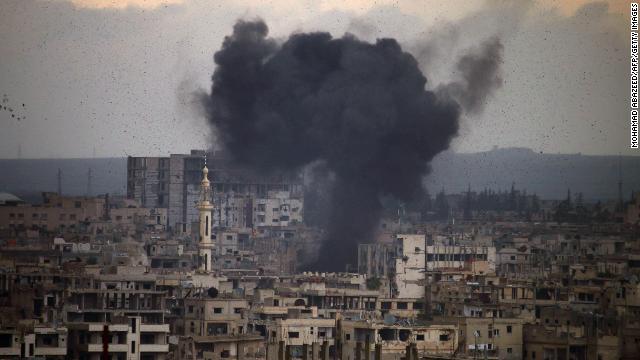 The US Special Presidential Envoy for the Global Coalition to Counter ISIS Brett McGurk said Tuesday the US mission in Syria isn't over. 
"In terms of our campaign in Syria, we are in Syria to fight ISIS," McGurk said. "That is our mission. And our mission isn't over, and we're going to complete that mission."
McGurk sought to "clarify" President Trump's recent remarks about pulling out of Syria and withholding $200 million in Syria recovery funds.
"The President has been very clear to us that everything we're doing has to constantly be reviewed and looked at, and especially with every US taxpayer dollar that is being spent," McGurk said at the US Institute of Peace Tuesday. "We're looking at where [the $200 million] can be spent most effectively. I will say that, as we undertake this review, it is not hampering our work in the fields."
Trump, in today's joint news conference with Baltic leaders, reiterated his desire to pull US troops from Syria, telling reporters that "it's time" for them to come home.
"I want to get out. I want to bring our troops back home. I want to start rebuilding our nation," Trump said. 
2:47 p.m. ET, April 3, 2018
Trump says he wants to send the military to the US-Mexico border. Obama and Bush already did.
From CNN's Betsy Klein, Barbara Starr and Catherine E. Shoichet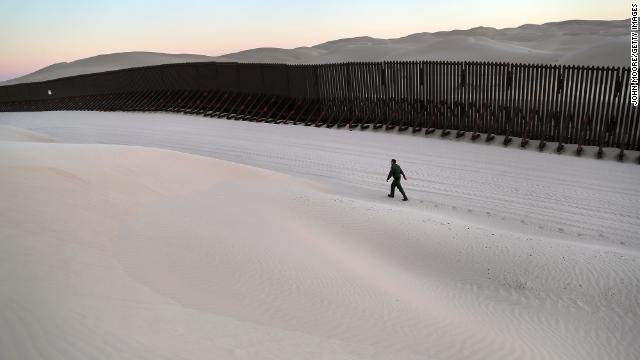 President Trump, speaking at lunch today, said he planned to send the military to the US-Mexico border until the wall is complete. 
This isn't the first time there's been talk of sending US troops to the border.
Under President George W. Bush, a border deployment of the National Guard known as Operation Jump Start started in 2006 and lasted two years. The operation sent more than 6,000 troops to California, Arizona, New Mexico and Texas to repair secondary border fence, construct nearly 1,000 metal barriers and fly border protection agents by helicopter to intercept immigrants trying to enter illegally.
In 2010, the Obama administration deployed National Guard troops as part of a border protection plan.
Officials in 2010 said up to 1,200 National Guard troops would be in place along the US-Mexico border for up to a year to assist US Customs and Border Protection with surveillance and intelligence gathering while the agency worked to hire additional staff.  
And in 2014, as a surge of unaccompanied minors from Central America crossed into the United States, Texas Gov. Rick Perry announced the activation of up to 1,000 National Guard troops to help secure the southern border.
2:42 p.m. ET, April 3, 2018
Trump's remarks on sending military to US-Mexico border surprises Pentagon officials
From CNN's Barbara Starr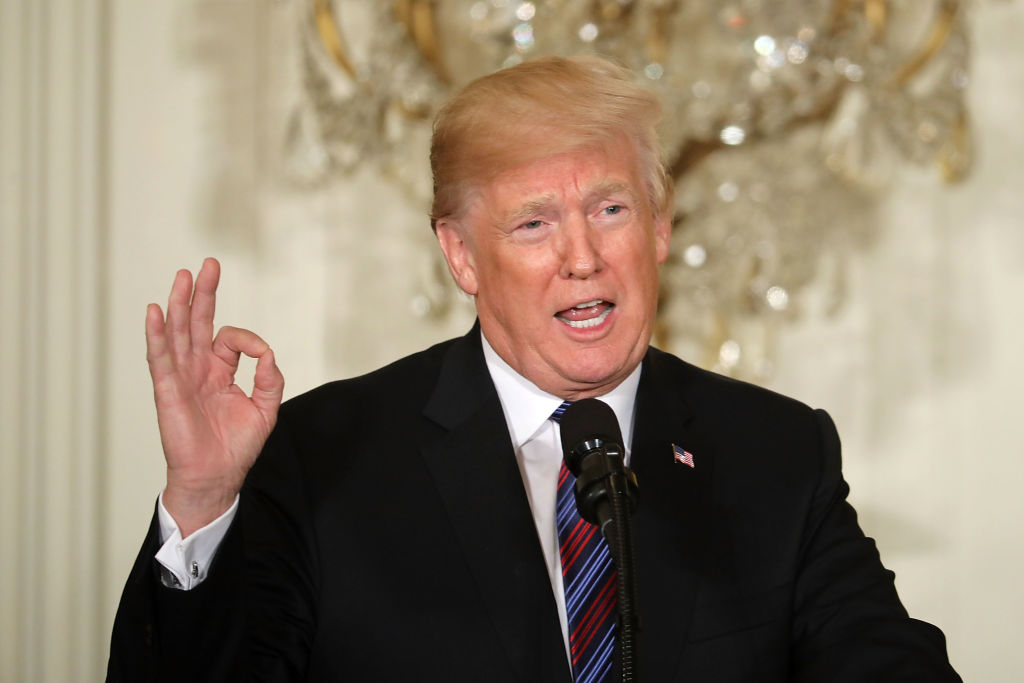 President Trump's remarks about sending military to the US-Mexico border took many Pentagon officials by surprise Tuesday, in that they know of his desire to ratchet up border security, but are not sure what he meant exactly, according to multiple Defense Department and military officials. 
Here's how officials could fulfill Trump's wishes:
Border states could send National Guard activated by their own state governors, an issue long complicated by whether the states or the federal government pay for it.
Alternatively, the Defense Department could send either active duty or federally activated National Guard. Federal troops require certain documents and regulations, including an operational requirement, a unit identified, a strategy, and, although perhaps not formal, an exit strategy. That option also requires identifying rotational forces. 
2:36 p.m. ET, April 3, 2018
Mexico asks US for clarification on Trump's border remarks 
From CNN's Mick Krever
The Mexican Government has formally asked the US State Department and Department of Homeland Security for clarification on President Trump's remarks today about deploying the US military to the Mexican border, the country's ambassador to the US told CNN.
"I do expect that in the next few hours, we will get clarification on this issue," Ambassador Geronimo Gutierrez told CNN's Christiane Amanpour in an exclusive interview.
"It's certainly not something that the Mexican Government welcomes. But as soon as we have further clarification we can expect to have a better idea of where we are," he said."
Gutierrez said that he had personally spoken with Secretary of Homeland Security Kirstjen Nielsen.
Here's what Trump said earlier today:
2:33 p.m. ET, April 3, 2018
Trump: "I could have a very good relationship with Russia"
From CNN's Dan Merica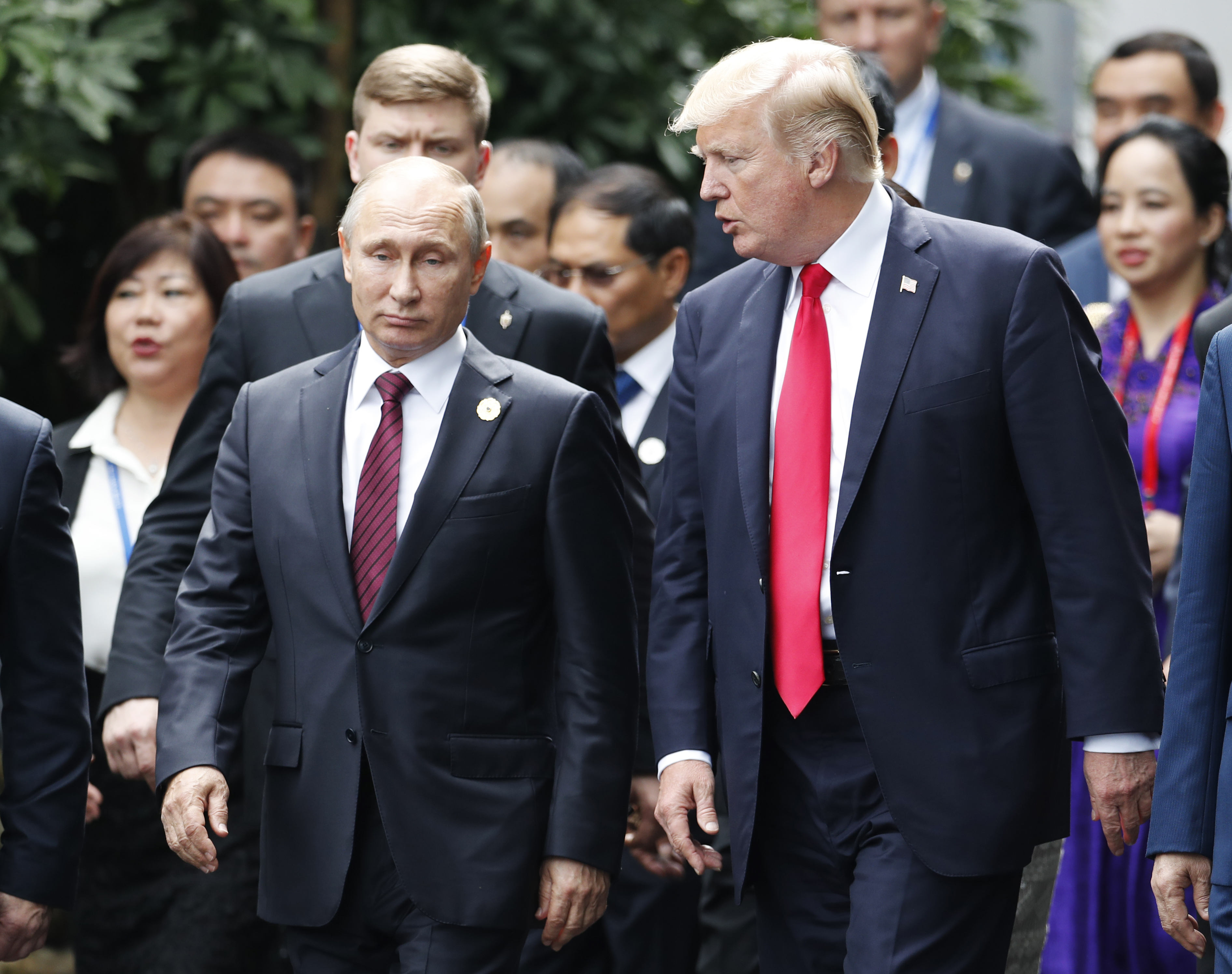 President Trump, in a joint news conference with three Baltic leaders, told reporters he thinks he could have a "very good relationship" with Russian President Vladimir Putin.
Trump commented on the United States' decision to expel 60 Russian diplomats from the country for the first time on Tuesday, using the move to make his case that no President has ever been tougher on Russia.
Here's what he said:
"So there are many things that I have done, not only the 60 diplomats. … We did 60. There is nobody been tougher on Russia and with that being said, I think I could have a very good relationship with President Putin, I think, it is possible I won't and you will know about it. Believe me, this room will know about it before I know about it. It is real possibility that I will have a good relationship, but remember this, getting along with Russia is a good thing. … So I think I could have a very good relationship with Russia and with President Putin and if I did that would be a great thing."
2:17 p.m. ET, April 3, 2018
Trump: My administration will meet soon on using military to secure US-Mexico border
From CNN's Dan Merica
Asked to clarify his earlier comments, President Trump said his administration will be meeting soon on having the military "secure our border between Mexico and the United States."
Speaking during a joint press conference with the three leaders of the Baltic countries, Trump said that there will be a meeting soon with Defense Secretary Jim Mattis.
"So we are preparing for the military to secure our border between Mexico and the United States," Trump said. "We have a meeting on it in a little while with General Mattis and everybody and I think it is something we have to do."
Here's what Trump said earlier:
2:17 p.m. ET, April 3, 2018
Trump: "I want to get out" of Syria
President Trump, at a joint press conference with Baltic leaders, was asked if he's "inclined" to pull US troops out of Syria
Here's how he answered:
"I want to get out. I want to bring our troops back home. I want to start rebuilding our nation. We will have as of three months ago $7 trillion in the Middle East the last seven years. We get nothing out of it. Nothing."