1:19 p.m. ET, April 3, 2018
Trump: We'll guard the US-Mexico border with the military
 Speaking at a lunch with Baltic leaders, President Donald Trump said Tuesday that the US will guard the US-Mexico border with military until the border wall is complete. 
"I told Mexico, and I respect what they did, I said, look, your laws are very powerful, your laws are very strong. We have very bad laws for our border and we are going to be doing some things, I spoke with Gen. Mattis, we're going to do some things militarily, until we can have a wall and proper security, – we're going to be guarding our border with the military. That's a big step," he said.
He continued, "We cannot have people flowing into our country illegally, disappearing, and by the way never showing up for court."
 Like in his morning tweet, he blamed former President Barack Obama for problems with the border.
"President Obama made changes that basically created no border," he said, citing "catch and release" policies.
1:10 p.m. ET, April 3, 2018
Trump: I have "great respect" for China's Xi
President Trump, speaking at a lunch with Baltic leaders, said the US will be working and negotiating with China to relieve its trade deficit.
"We've helped rebuild China over the last 25 years if you take a look at what happened," he said. "So we intend to get along with China, but we have to do something very substantial about the trade deficit."
Trump blamed US representatives for the trade deficit with China.
"I have great respect for President Xi," he said. "Two of the most incredible days of my life were spent in China, many of you were with me. We have a problem with China. They've created a trade deficit."
Why Trump is talking about China
Trump imposed new tariffs on steel and aluminum from China and other countries. He has also announced plans to impose tariffs on about $50 billion worth of Chinese goods.
China said it will respond to any new trade tariffs by the United States with measures of the same scale and intensity.
1:08 p.m. ET, April 3, 2018
Trump meets with Baltic leaders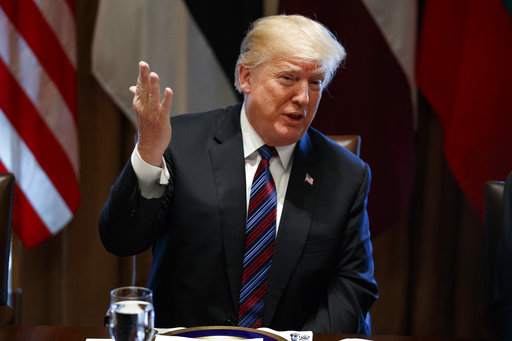 President Trump just met with Estonian President Kersti Kaljulaid, Latvian President Raimonds Vējonis and Lithuanian President Dalia Grybauskaitė at the White House today for a working lunch.
The leaders are expected to give a news conference later this afternoon.
12:30 p.m. ET, April 3, 2018
Democratic senator calls for investigation into Scott Pruitt's living arrangements
Democratic Sen. Sheldon Whitehouse has asked for an investigation into Environmental Protection Agency Administrator Scott Pruitt's living arrangements.
In a letter, the Rhode Island lawmaker asked the EPA's Office of Inspector General to investigate "whether the living arrangement constituted a gift from a lobbyist."
Why Whitehouse want this investigation
The White House is "looking into" embattled Environmental Protection Agency Administrator Scott Pruitt's housing situation amid reports that he rented a room in Washington, DC, from the family of an energy lobbyist, a person familiar with the matter told CNN.
Meanwhile, Whitehouse has said that Pruitt's 24-hour security in Washington allegedly extends to at least some of his personal trips, including one family trips to Disneyland and another to the Rose Bowl Game.
12:18 p.m. ET, April 3, 2018
Scott Pruitt is pitching new import restrictions to please Trump, source says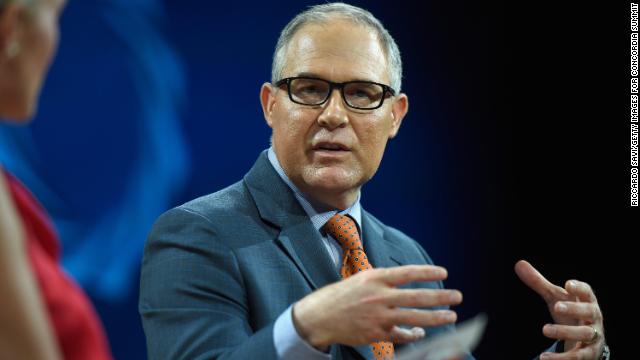 Environmental Protection Agency Administrator Scott Pruitt has suggested tacking on additional import restrictions onto a review of fuel efficiency regulations as a way to strengthen President Trump's aggressive stance on tariffs and trade, according to a White House official familiar with recent discussions between the administration and the EPA.
This source said the changes amount to "crazy import restrictions."
This source did not believe the restrictions would pass muster, but rather saw it as a way for Pruitt to curry favor with the President as the administrator faces intense scrutiny for possible ethical violations. The drafted restrictions would be unrealistic, according to this source, but Pruitt tried to "package it for the President so that it looks that way."
"He is trying so hard to please the President," they said.
The drafted restrictions, suggested unexpectedly on Friday by Pruitt's office, would raise greenhouse gas standards on imported vehicles as a way to limit the flow of foreign cars entering the United States, this source said.
"The idea wasn't fully baked," the source said. But it comes at a time when the Trump administration is targeting imports, notably placing tariffs on steel and aluminum.
The White House did not respond to a request for comment. 
1:14 p.m. ET, April 3, 2018
How Trump's tweet affected Amazon stock this morning
At 9:54 a.m., Amazon's stock was up 1.4%. A minute later, President Trump tweeted his latest attack on the company, arguing that it should pay "many billions of dollars" more to the US Postal Service. 
Eleven minutes later, Amazon's stock had fallen into the red — and so had the Nasdaq. 
Amazon stock has fallen 8% and the company has lost almost $60 billion in market value since Axios first reported last week that Trump wants to "go after" the company.
Trump has tweeted about Amazon five times since Thursday. He says the company takes advantage of the post office and does not pay its fair share of tax.
But that's not true. In fact, Amazon pays the same lower rate that the post office charges other bulk shippers, and it collects sales tax in every state that charges it. 
Learn more about Trump's debunked Amazon claim:
11:40 a.m. ET, April 3, 2018
What Trump's Baltic summit may say about Russia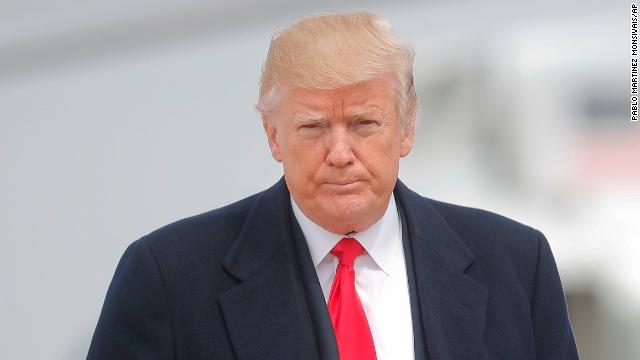 President Trump will welcome Baltic leaders from Latvia, Lithuania and Estonia today at the White House. The Baltic summit could have big consequences for another country — Russia.
"The timing ends up being really important, because we're at such crosshairs now on Russia," Bloomberg's Margaret Talev said.
She told observers to watch "the signaling that he does with those three leaders -- he'll send important signals on that."
Trump will hold a joint news conference with the leaders this afternoon.
Each leader will take one question from reporters, making it approximately the same length as a 2 and 2 news conference.