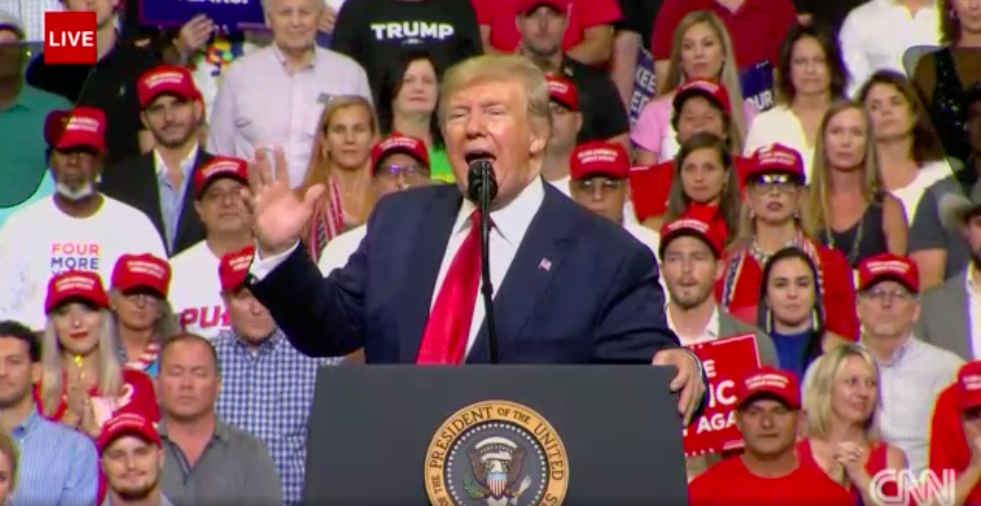 President Trump spent several minutes during his rally tonight musing about which slogan to pick for his 2020 campaign: Make America Great or Keep America Great.
So, in Trump fashion, he decided to poll the crowd — and Keep America Great was the clear winner, based on cheers.
"My ear drums will never be the same," Trump said after the cheers for Keep America Great rang out in Amway Center.
But before he polled the crowd, Trump laid out the stakes, making clear he is attached to the Make America Great Again slogan.
"How do you give up the greatest of all time?" Trump asked. "And if I lose people are going to say, 'What a mistake that was!'"