CNN hosts 2020 town hall at SXSW
9:42 p.m. ET, March 10, 2019
Buttigieg wants to make Medicare for all available for those who want it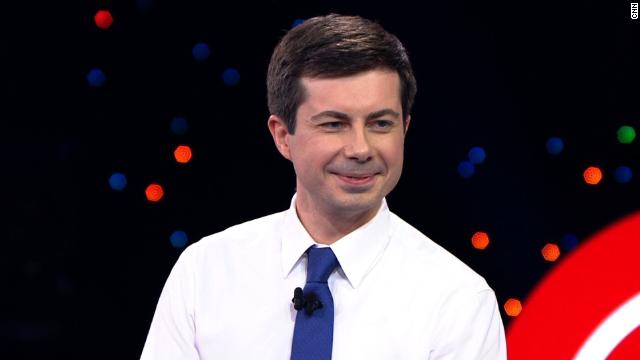 Pete Buttigieg is not opposed to Medicare for all, but he said it should be an option.
"The best way to do that is a medicare for all who want it. We take some flavor of Medicare, you make it available on the exchange as a public option. And you invite people to buy into it," he said.
But Buttigieg said putting it on the exchange isn't the only solution. He said work is needed to improve the system.
"We have to do that unfashionable technical work to make the system more efficient. We have also just got to broaden assets until everyone has health care," he said. "I refuse to accept that when citizens of just about every developed nation in the world enjoy this, that we should settle for less," he said.
9:13 p.m. ET, March 10, 2019
Buttigieg, 37: "I have more years of government experience under my belt" than Trump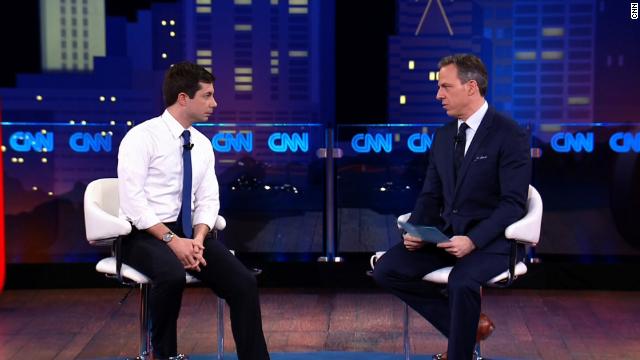 Pete Buttigieg, the mayor of South Bend, Indiana, said Sunday that experience was what qualified him to run for president -- despite the fact that he is only 37-years-old and represents a city of roughly 100,000 people.
And in doing so, Buttigieg took a shot at both President Donald Trump and Vice President Mike Pence.
"I have more years of government experience under my belt than the President. That's low bar. I know that. I also have had more years of executive government experience than the vice president," he said.
He added that he had "more military experience than anybody to walk into that office on day one since George H.W. Bush."
"I get I'm the young guy in the conversation, but experience is what qualifies me to have a seat at this table."
Buttigieg said the question was "fair" and that he "shouldn't be running if I weren't prepared to answer it."
The mayor's age often comes up on the campaign trail, in part because Buttigieg looks even younger than his 37 years, a fact he often notes.
"I understand the audacity of running for president at my age especially because sometimes downstairs I'll still get carded when I order a beer," he recently said.
9:09 p.m. ET, March 10, 2019
She wants to know what they plan to do about the opioid crisis and LGBT rights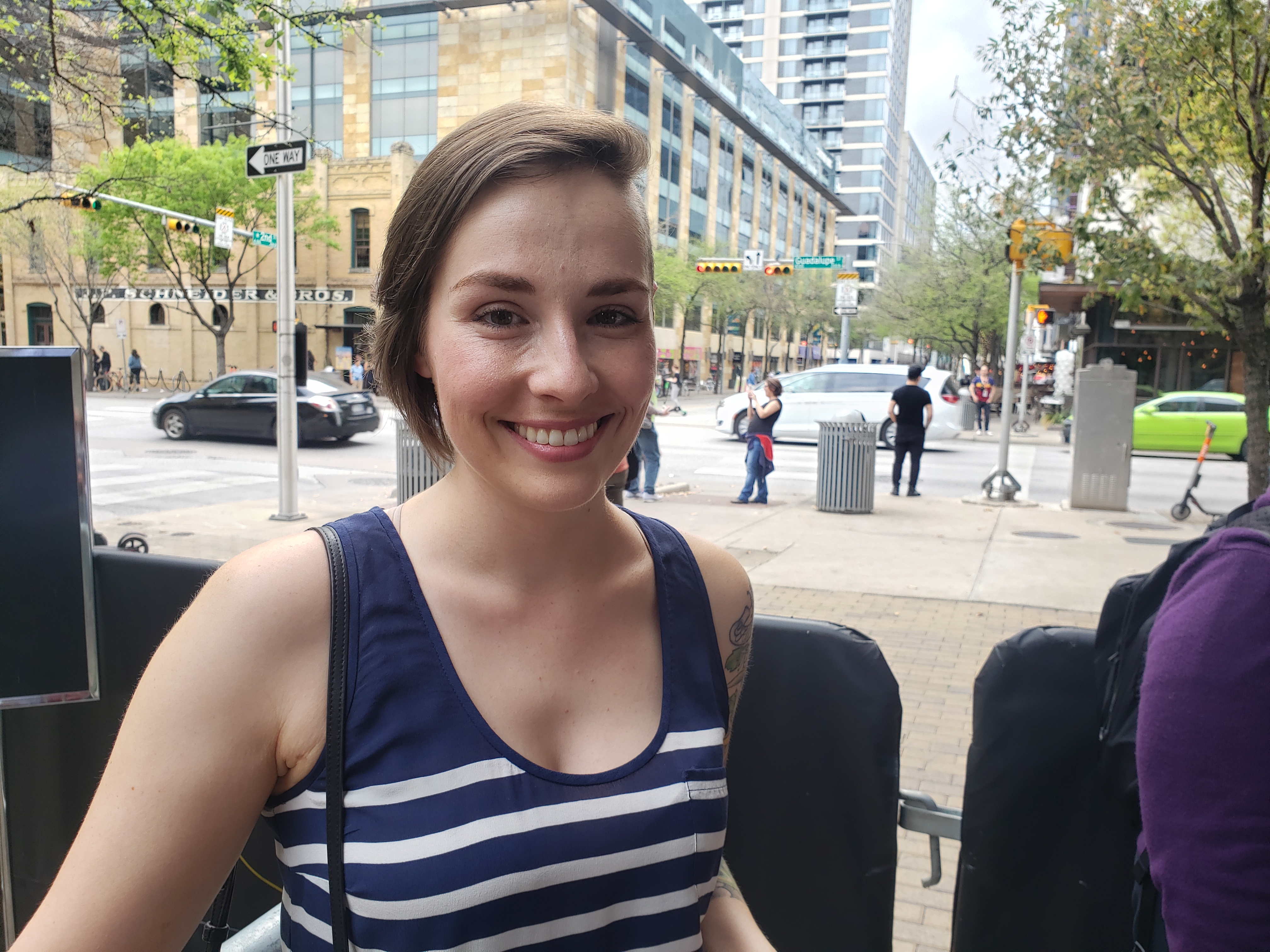 Outside the town hall earlier, Toni Schach told CNN she wanted to know where the candidates stand on two issues especially important to her, LGBT rights and the opioid crisis.
Schach struggled with addiction in the past and has been sober for more than a year.
"It's something that means a lot to me," she said. "I think that there is just not enough resources out there. I think that the criminalization of drugs was a really bad idea. The war on drugs obviously isn't working, when the crisis is getting worse and worse, so I think somebody needs to take it on in a different way."
Schach said she also interested in learning more about Pete Buttigieg and — more importantly, how to pronounce his name.
"When you read about it, it's like boot-edge, boot-edge-edge. It's like a million ways, so I am excited to hear how he pronounces his last name," she said.
Schach said she also wants to learn more about his policy ideas on LGBT issues and how he "plans to work with the other side."
9:06 p.m. ET, March 10, 2019
NOW: Pete Buttigieg is answering questions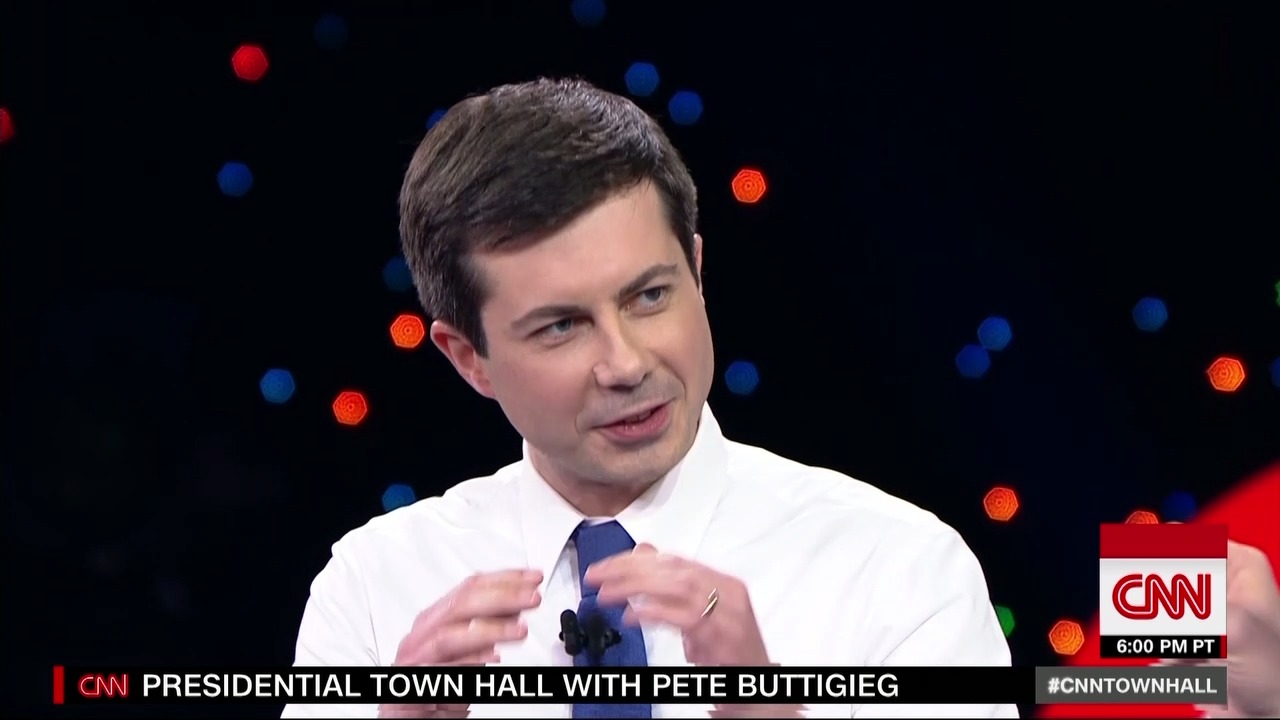 Mayor Pete Buttigieg of South Bend, Indiana, has taken the stage and is answering questions.
He joked a bit with CNN's Jake Tapper about the pronunciation of his last name, which has baffled some people.
"Back home they just call me Mayor Pete," he said, reiterating what he has told reporters.
8:58 p.m. ET, March 10, 2019
So how do you pronounce Pete Buttigieg's name anyway?
If you're wondering how to pronounce Pete Buttigieg's name, you are not alone.
Last year, his husband, Chasten, tweeted a list of possible pronunciations: "boot-edge-edge," "buddha-judge," "boot-a-judge" and "boo-tuh-judge."
Are you still at a loss? No worries, Buttigieg was recently asked that question and here's what he said:
Fun fact: Buttigieg's name is Maltese and roughly translates to "lord of the poultry."
But if Buttigieg is too tricky to pronounce, he has an easy work-around.
"Around South Bend, they just call me 'Mayor Pete,' and that's fine with me," he told reporters.
8:58 p.m. ET, March 10, 2019
Buttigieg would be the youngest and first gay president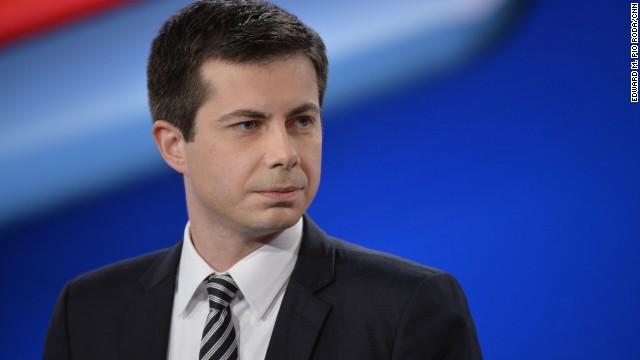 Pete Buttigieg, mayor of South Bend, Indiana, knows he's a long shot for the White House.
In a recent Monmouth University poll, only 14% of Democrats and those that lean Democrat could form an opinion of him and 58% said they had never heard of him.
Should he win the Democratic presidential nomination and defeat President Trump in 2020, Buttigieg, 37, would be the youngest (and first millennial) president in US history, the first candidate to go straight from the mayor's office to the White House and the first gay president.
Buttigieg announced his exploratory committee for a 2020 presidential bid on Jan. 23. In his announcement video, Buttigieg spoke about his city making a comeback and about his perspective as a millennial with issues like school shootings and people earning less than their parents.
Watch it below:
9:04 p.m. ET, March 10, 2019
Gabbard says she's been through tough situations before, and she's not worried about Trump
Rep. Tulsi Gabbard said Sunday that her experience in the Army has led her to not worry about taking on President Donald Trump in 2020.
"As a soldier, I've been through some tough situations before, so I'm not really worried about Donald Trump," she said. "I'm focused on serving the people of this country, on bringing those values of service above self that every service member has in our hearts to the White House and restoring to the presidency honor and integrity and courage."
Polling has shown that a top issue for Democrats in 2020 is the ability to beat Trump.