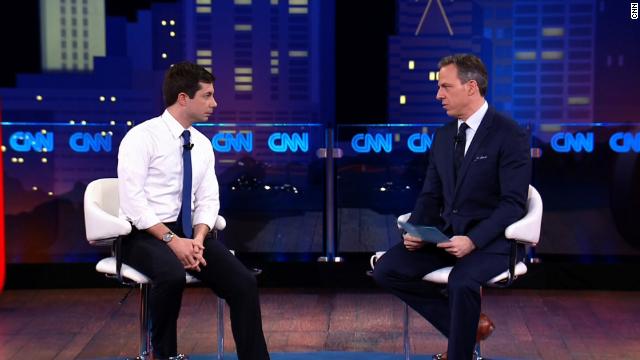 Pete Buttigieg, the mayor of South Bend, Indiana, said Sunday that experience was what qualified him to run for president -- despite the fact that he is only 37-years-old and represents a city of roughly 100,000 people.
And in doing so, Buttigieg took a shot at both President Donald Trump and Vice President Mike Pence.
"I have more years of government experience under my belt than the President. That's low bar. I know that. I also have had more years of executive government experience than the vice president," he said.
He added that he had "more military experience than anybody to walk into that office on day one since George H.W. Bush."
"I get I'm the young guy in the conversation, but experience is what qualifies me to have a seat at this table."
Buttigieg said the question was "fair" and that he "shouldn't be running if I weren't prepared to answer it."
The mayor's age often comes up on the campaign trail, in part because Buttigieg looks even younger than his 37 years, a fact he often notes.
"I understand the audacity of running for president at my age especially because sometimes downstairs I'll still get carded when I order a beer," he recently said.