Supreme Court upholds travel ban
2:12 a.m. ET, June 27, 2018
The Supreme Court upheld Trump's travel ban today. Here's how it went down.
The Supreme Court upheld President Donald Trump's travel ban, which restricts entry from seven countries to varying degrees: Iran, North Korea, Syria, Libya, Yemen, Somalia and Venezuela.
Here's everything you need to know:
The ruling: It was 5-4 along partisan lines, with Chief Justice John Roberts writing for the conservative majority. "The Proclamation is squarely within the scope of Presidential authority," Roberts wrote.
The dissenting opinion: Justice Sonia Sotomayor, in a blistering dissent, said the court was wrong to ignore Trump's various comment on the ban. She also compared the court's opinion to one that came down in 1944 in which the court blessed the internment of Japanese-Americans during World War II. That case is Korematsu v. United States.
An unusual step: Chief Justice John Roberts declared that the 1944 case, Korematsu v. United States, was no longer good law and was wrongly decided. It is the first time the Supreme Court has ever made this public determination.
The reaction: The American Civil Liberties Union and Democratic lawmakers strongly denounced the court's ruling.
What Trump said: He called the ruling "a tremendous victory for the American People and the Constitution" and said he felt vindicated.
9:10 p.m. ET, June 26, 2018
Protesters chant "shame" in New York demonstration
Protesters in New York City demonstrated Tuesday against the Supreme Court's ruling to uphold President Trump's travel ban and his administration's immigration policies.
Genia Blaser took this video of protesters in New York City's Foley Square chanting "shame" as a speaker mentioned the President, Attorney General Jeff Sessions, White House chief of staff John Kelly and the Supreme Court by name.
Saima Anjam also took this video of the protest:
8:11 p.m. ET, June 26, 2018
Who's affected by Trump's travel ban, by the numbers
Now that President Donald Trump's travel ban has the Supreme Court's blessing, the fate of people in the seven already designated countries appears dire when it comes to their chances of coming to the United States.
While it's difficult to pin down who may or may not intend to visit, study or even become an immigrant to America, the most recent data available from the US State Department provides a window into ballpark figures.
During the 2017 fiscal year, the government issued about 87,000 "non-immigrant" visas from the seven nations affected by the administration's travel ban. Those include people ranging from tourists to students to those doing business in the United States (There were 9.7 million such visas issued worldwide during the fiscal year).
While much of the attention has focused on the ban's aim at Muslim-majority nations, the largest contingent of non-immigrant visas actually went to Venezuela. In fact, Venezuela had nearly twice as many visas as all the other countries combined.
Here are the individual countries broken down:
Iran — 19,801
North Korea — 55
Syria — 5,411
Libya — 1,552
Yemen — 2,919
Somalia — 276
Venezuela — 56,720
The picture is quite different for those seeking to immigrate. Of about 20,000 immigrant visas granted in fiscal year 2017 to those coming from the seven countries, the largest contingents are actually from Iran and Yemen, State Department records show. Venezuela is in the middle of the pack, roughly the same as those from Syria.
The total number of immigrant visas worldwide by the US was about 560,000 during that period, so the seven countries still make up just a fraction of the total.
7:27 p.m. ET, June 26, 2018
This is what protests looked like in Seattle today
Jay Billings took this video of two separate protests coming together outside a federal courthouse in Seattle, Washington.
Protesters can be heard chanting "no ban, no wall," as demonstrators in one protest walk toward the other group gathered outside the William Kenzo Nakamura United States Courthouse.
Watch the moment:
6:45 p.m. ET, June 26, 2018
Travel ban is not likely to shake up diplomacy talks with North Korea
While the Supreme Court's decision has sparked outrage from Democrats who argue the travel ban is both unconstitutional and discriminatory, there is little expectation within the administration and on Capitol Hill that it will hinder diplomatic talks with North Korea. 
The travel ban, which restricts entry into the US from seven countries, including North Korea, comes as the administration continues its efforts to establish meaningful negotiations with Pyongyang in the wake of the President Trump's summit with dictator Kim Jong Un earlier this month. 
According to the State Department, the decision will have little impact on a practical level, because North Korean travel to the United States was already severely limited before this ruling. 
And despite the ban's restrictions, a House Foreign Affairs Committee aide noted that North Korean officials could still be allowed to travel to the US on a case by case basis if they are granted a waiver similar to the one that allowed one of Kim's top advisers to visit the White House earlier this month.  
6:04 p.m. ET, June 26, 2018
Trump does not support a ban on all Muslims, White House spokesperson says
White House deputy press secretary Raj Shah told CNN that President Trump does not support a ban on all Muslims.
"Of course not," Shah said in response to a question on whether Trump supported banning all Muslims from the United States.
Shah said the administration's ban is based on "security requirements" and "a minimal standard and allows our government to feel confident that we know who these individuals coming into our country are." 
5:38 p.m. ET, June 26, 2018
This Syrian couple is expecting their first child and they're afraid for their future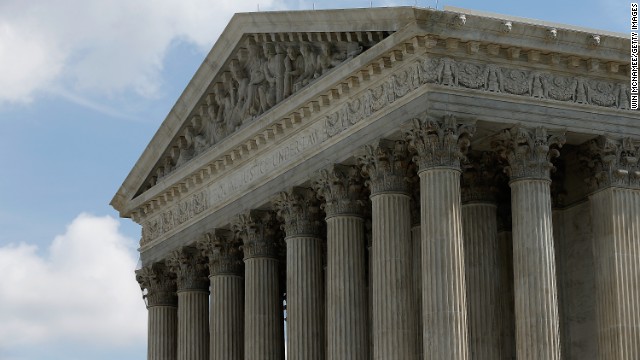 Mohamad Mashta says the Supreme Court's decision Tuesday left him and his wife feeling isolated and uncertain. 
"If they are allowed to have this ban, what will they try next? Will I be sent away?" Mashta said on a conference call with reporters. "We are afraid for our future."
Mashta came to the United States from Syria on a student visa in 2012. He was later granted asylum, according to court documents, and now works as an engineer at an auto manufacturing plant in Ohio. He was among the plaintiffs in one of several lawsuits challenging the travel ban, IRAP v. Trump.
Living through different versions of the ban has been harrowing, he said. For months, he was unsure whether his wife — who fled Syria and headed to Sudan — would be allowed to come to the United States. Ultimately, her visa was approved and she was able to come to the United States in October 2017, he said. But that didn't quell his concerns.
"Reuniting with my wife was the light in a dark year. Still, we are not sure what the future will bring," he said. "We still have family affected by the third ban, like my wife's father and siblings, who cannot come visit us."
That's especially devastating, Mashta said, since he and his wife are expecting their first child in September.
"All I can say now," he said, "is this decision made us feel like we are second-class people."
Such concerns are going to be increasingly widespread as a result of Tuesday's ruling, said Omar Jadwat, director of the ACLU's Immigrants' Rights Project.
"People who have every legal right to live here who are not affected by the ban, some of those people are now faced with a decision, do I continue to live in the United States? Or now that half of my family is stuck in another country and can't come join me, do I now have to leave and give up on my American Dream?"
4:51 p.m. ET, June 26, 2018
This law student has a message for Trump
Dave Pringle, a law student interning in Washington, DC, protested at the steps of the Supreme Court Tuesday and carried a sign with strong message.
It read, "Dear Trump, you don't get to choose when we the people stop mattering as people."
4:37 p.m. ET, June 26, 2018
Jeff Sessions praises travel ban decision, rails on judges issuing nationwide injunctions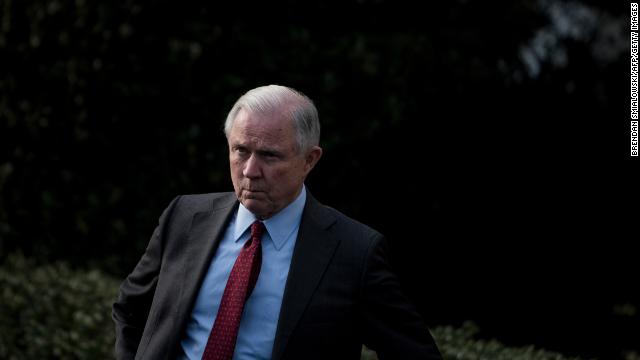 Attorney General Jeff Sessions, speaking about immigration in Los Angeles, said he was pleased with the Supreme Court's travel ban decision today and criticized judges issuing nationwide injunctions.
He said he hopes "this goes some way to ending the practice of nationwide injunctions which in my view gravely threaten the rule of law," and emphasized that a "single judge out of 600" can issue one. 
"This decision is critical to ensuring the continued authority of President Trump — and all future presidents — to protect the American people," Sessions said.
He continued: "It is the President, after all, who is elected and entrusted with the safety and security of the American people and to enforce an immigration system that serves the national interest. He's the chief executive ... we respect courts and their legal opinions … they aren't a policy setting branch … they don't get to set the policy for the country."