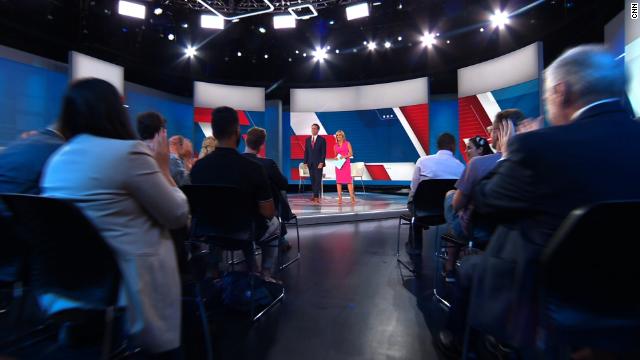 Montana Gov. Steve Bullock said Democrats begging him to run for Senate in 2020 is out of the question, telling the audience at Sunday's CNN town hall that he would emphatically not run against Republican Sen. Steve Daines.
"So that's an absolute no," CNN's Alisyn Camerota asked.
"That's an absolute no," Bullock responded.
Bullock said his opposition to running for Senate, in large part, stems from his lack of interest to work in a legislature – something he has never done in his career – and his desire to spend time with his children.
"I know President Obama had dinner with his kids a lot more than I would as a senator from Montana," Bullock said.
"We're going to have good candidates in Montana. Not everybody knows everyone in Montana. I'm going to do everything I can to make sure that we elect somebody," Bullock said. "But for me, part of it is professional. Meaning the whole time I've served as an executive, I've been able to bring people together to get things done. I think that's where my talents are best suited."
As eager as Democrats are to oust President Donald Trump from office, many are worried about the US Senate, where the Democratic Party is currently in the minority. That concern has extended to the presidential race, where a number of Democrats from states with important Senate races are vying for the top job.
Calls for Bullock to run for Senate grew louder recently when former Colorado Gov. John Hickenlooper bowed out of the presidential race and decided to run for Senate.
Bullock also got the question during a commercial break; an audience member asked the governor why he wasn't considering it.
"We do have some good people in Montana. I think as we look at this, we also gotta figure out why are we losing places like North Dakota, why are we losing Indiana? Why is it 22 states now completely controlled by Republicans," Bullock asked.
He added: "To be honest, I have young kids. I would actually never get to see those kids. President Obama ate dinner with his kids a lot more than I ever would, and I can't miss their whole lives."
Watch the moment: