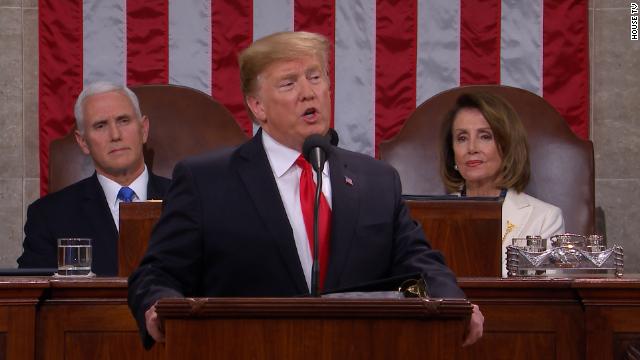 President Trump, speaking in the House chamber tonight, claimed that "We have unleashed a revolution in American Energy – the United States is now the No. 1 producer of oil and natural gas in the world."
Fact-check: This is true, but needs context.  
What you need to know: The US became the world's largest crude oil producer in August 2018, when it surpassed Russia for the first time since 1999 in terms of total daily crude production, according to the US Energy Information Administration. Earlier in the year, the US surpassed Saudi Arabia's crude oil production for the first time since 1973. It has been the largest producer of natural gas since 2011. 
The rise in US oil and gas production is due in large part to advances in fracking technology that allowed drillers to access reserves socked away in shale formations buried deep underground. Production dipped in 2015 and 2016 as a result of overproduction and a collapse in oil prices, but recovered quickly once supply stabilized and prices increased, just as Trump was coming into office.
The Trump administration often touts its moves to relax Obama-era rules on oil and gas production, such as one restricting the flaring of methane from fracking sites. He has also opened public lands to more drilling. It's unclear though, given the decade of increased energy production in the US, how much of an impact any of those moves have had.