5:28 p.m. ET, June 13, 2019
5:16 p.m. ET, June 13, 2019
How the Mueller report did further damage to Sarah Sanders' already tenuous credibility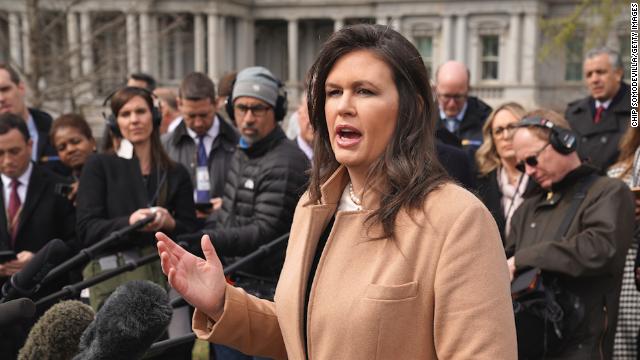 April's release of the Mueller report did further damage to Sarah Sanders' already tenuous credibility. Sanders admitted under oath that she lied from the podium of the White House press briefing room.
What she told investigators: Sanders told former special counsel Robert Mueller's investigators that her claim about "countless" FBI agents wanting James Comey fired, back in May 2017, was false. She told Mueller's team that it was just a "slip of the tongue." But it was more than that. She made the claim repeatedly from the podium.
After Mueller's report came out, some prominent journalists questioned whether Sanders should remain in her job.
5:14 p.m. ET, June 13, 2019
Why Sarah Sanders' legacy is the death of the White House press briefing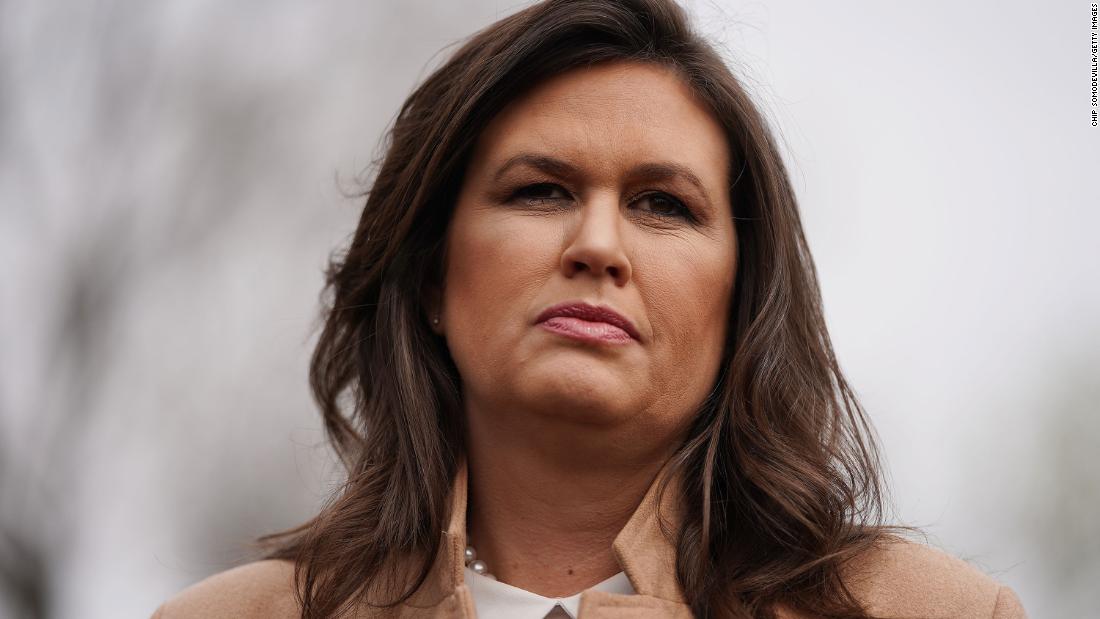 Sarah Sanders' primary legacy as White House press secretary was the death of the daily press briefing.
In her nearly two years as Trump's top liaison with the press, Sanders shortened the on-camera briefings and then did away with them altogether.
Her most recent quarrel with the press in the briefing room was back on March 11 — and that session was only 14 minutes long.
Now she is stepping down from her post, according to a tweet from President Trump on Thursday. It is unknown whether she will hold another on-camera briefing or not.
And it is also unclear who will take over her off-camera duties, which include issuing statements and answering questions from reporters in informal settings.
But it will be a surprise if a future Trump White House press secretary brings back the daily briefing.
The format served presidents and the press well for decades. But Trump and Sanders ultimately decided it was not in their personal interest to provide the same level of transparency as past administrations.
4:57 p.m. ET, June 13, 2019
Sanders picked her last day "well in advance"
A White House official said Sarah Sanders picked her last day as press secretary long before today's announcement that she'd be stepping down.
"She'd chosen this date well in advance," the source said.
Earlier today, President Trump announced Sanders would leave her position at the end of this month.
4:54 p.m. ET, June 13, 2019
Sanders says she will continue to be an "outspoken and loyal" Trump supporter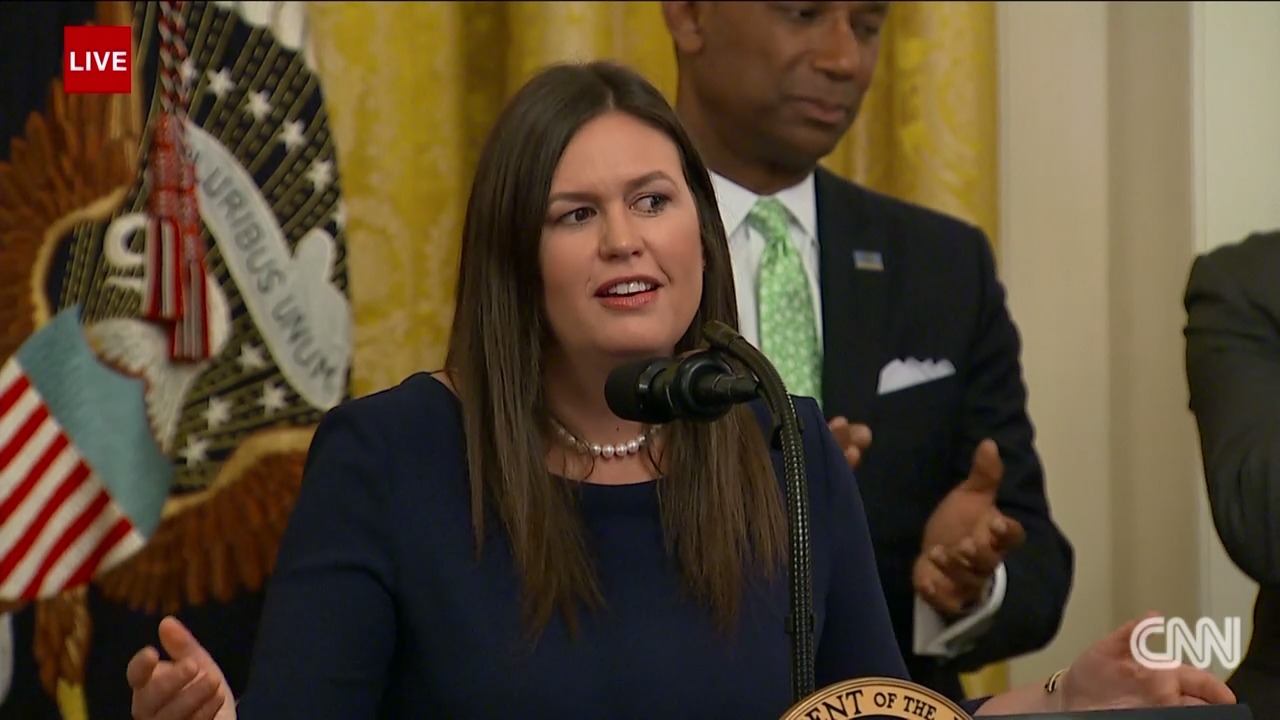 Press secretary Sarah Sanders, speaking at an event at the White House, vowed to continue to be an "outspoken and loyal" supporter of President Trump.
She said working for the President was "the honor of a lifetime."
"I've loved every minute, even the hard minutes," Sanders said.
Sanders went on to say she plans on spending "a little more time" with her three children.
"In the meantime, I am going to continue to be one of the most outspoken and loyal supporters of the President and his agenda," she said. "And I know he's going to have an incredible six more years and get a whole lot more done."
4:54 p.m. ET, June 13, 2019
Trump to Sanders: "Thank you for an outstanding job"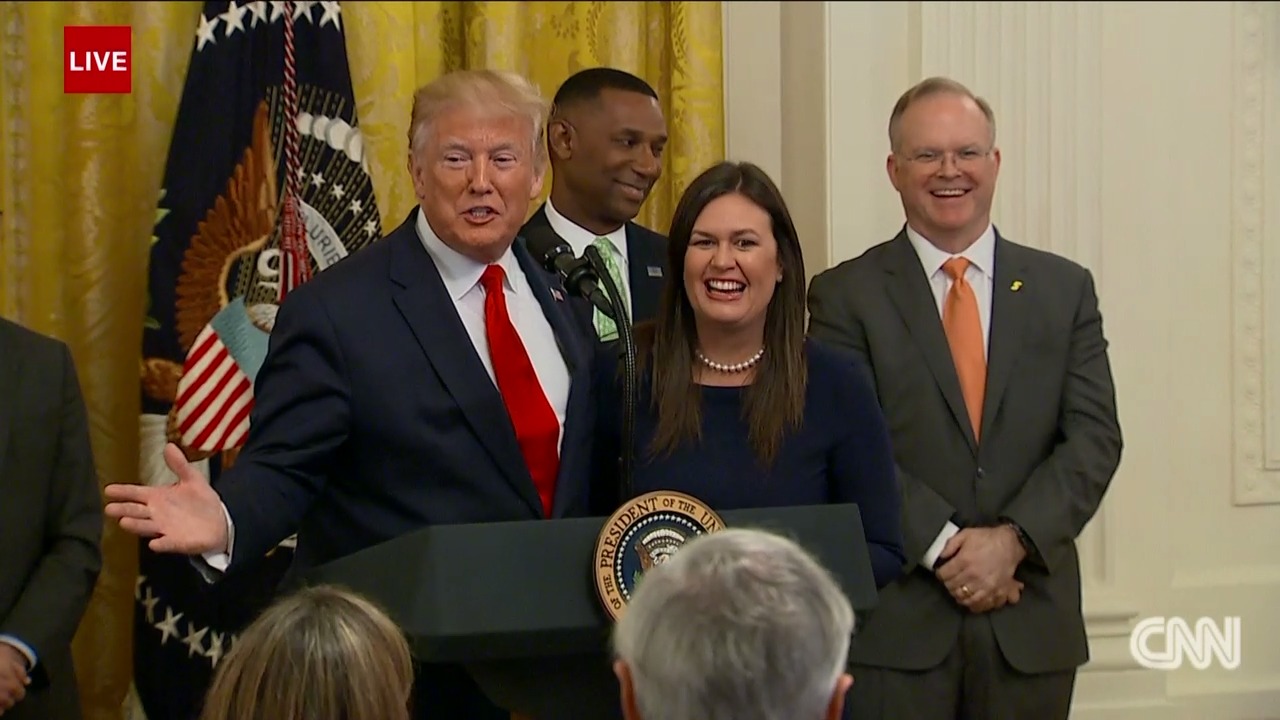 President Trump thanked Sarah Sanders for doing "an outstanding job" Thursday at an event at the White House after announcing she will be leaving her role as press secretary at the end of the month.
The President praised Sanders, saying she was "very popular" and has "done an incredible job."
"She has been so great. She has such heart," Trump said. "She's strong but with great, great heart, and I want to thank you for an outstanding job."
Sanders said she is thinking about running for Arkansas governor, to which Trump commented, "I'm trying to get her to do that."
4:35 p.m. ET, June 13, 2019
Sarah Sanders is floating the idea of running for Arkansas governor, sources say
Sarah Sanders has floated running for governor in her home state of Arkansas in private conversations in recent weeks, according to two people familiar with the talks.
Arkansas Gov. Asa Hutchinson was re-elected just last year, so unless he steps down early — or is appointed to something — the governor's office in Little Rock isn't open until January 2023.
She has told colleagues and friends that she thinks running for office would be a good next move for her, instead of taking a television job upon her departure. 
One thing to note: Two Republicans — Attorney General Leslie Rutledge and Lt. Gov. Tim Griffin — are already eyeing their own runs for governor in the 2022 campaign.
"That primary is not big enough for the three of them," an Arkansas Republican official told CNN.