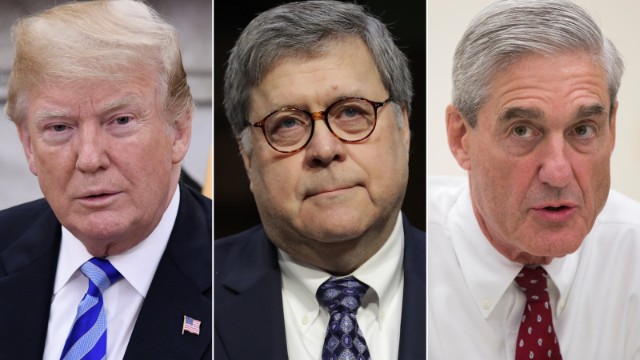 Attorney General William Barr released his much-anticipated summary of special counsel Robert Mueller's report today.
Here's everything you need to know about the four-page letter:
No collusion: Mueller did not find Donald Trump's campaign or associates conspired with Russia, Barr wrote.
But Mueller did not exonerate Trump: Mueller did not have sufficient evidence to prosecute obstruction of justice, Barr wrote, but he did not exonerate the President.
Evidence lacking for obstruction of justice: Barr and Deputy Attorney General Rod Rosenstein made the determination that the evidence was "not sufficient" to support a prosecution of the President for obstruction of justice.
No new indictments: Mueller's team has no plans to issue any new indictments.
What Trump said: The President went beyond the conclusions of Barr's letter and said the findings exonerated him. "This was an illegal takedown that failed and hopefully somebody's going to be looking at the other side," Trump said.