Mueller report summary is out
4:04 p.m. ET, March 24, 2019
Barr says he intends to release more from the report
Attorney General William Barr said he intends to release as much as possible from the report. Special counsel Robert Mueller will be involved in the scrubbing of the report to remove secret grand jury material and any content related to ongoing investigations before it could be made public.
"Given these restrictions, the schedule for processing the report depends in part on how quickly the Department can identify the [grand jury] material that by law cannot be made public. I have requested the assistance of the Special Counsel."
In the letter, Barr added, "as soon as that process is complete, I will be in a position to move forward expeditiously in determining what can be released in light of applicable law, regulations, and Departmental policies."
4:08 p.m. ET, March 24, 2019
Special counsel has no sealed indictments filed
Attorney General William Barr says special counsel Robert Mueller has not recommended any further indictments.
Here's what Barr said in his letter:
"The report does not recommend any further indictments, nor did the special counsel obtain any sealed indictments that have yet to be made public."
See it:
4:00 p.m. ET, March 24, 2019
Republican congressman urges Democrats to drop probes against Trump
Rep. Doug Collins, the top Republican on House Judiciary Committee, demanded today that Democrats drop probes into President Trump following Attorney General William Barr's summary of special counsel Robert Mueller's report.
"The special counsel's investigation was long, thorough and conclusive: There was no collusion. There is no constitutional crisis," he said.
Read his full statement:
"For two years, special counsel Mueller conducted his investigation with every available Justice Department resource at his disposal, and today's principal conclusions assure every American there was no collusion between Russia and Donald Trump or his campaign. Russia is a bad actor with dark intentions, but there is no evidence that they compromised a presidential nominee. The special counsel's investigation was long, thorough and conclusive: There was no collusion. There is no constitutional crisis. As the report states, 'the evidence does not establish that the President was involved in an underlying crime related to Russian election interference.'
I have joined my colleagues across the aisle in calling for transparency here, and I welcome the openness and speed with which attorney general Barr is sharing the special counsel's findings with our committee and the American people. 
While we know that regulations prohibit the attorney general from revealing classified, grand jury and other sensitive information, we can take comfort that his actions are both proper and non-partisan: Democrats wrote the regulations that now govern how he handles Mr. Mueller's report, and he appears to be complying with those regulations.
With this in mind, chairman Nadler has the chance to rethink his sprawling investigation, which retreads ground already covered by the special counsel and is already a matter of public record. I hope he recognizes that what may be political fodder for Democrats may not be good for our country. 
I look forward to moving ahead and working with everyone on the Judiciary Committee to do the business of the American people — fixing our broken immigration system, protecting American innovation from China's economic espionage and investing in meaningful criminal justice reform. Today, I ask chairman Nadler to join us in abandoning the divisiveness that Russia prizes and prioritizing the unity that has always made America stronger than our enemies."
3:57 p.m. ET, March 24, 2019
White House lawyer was given a "read out" of Barr summary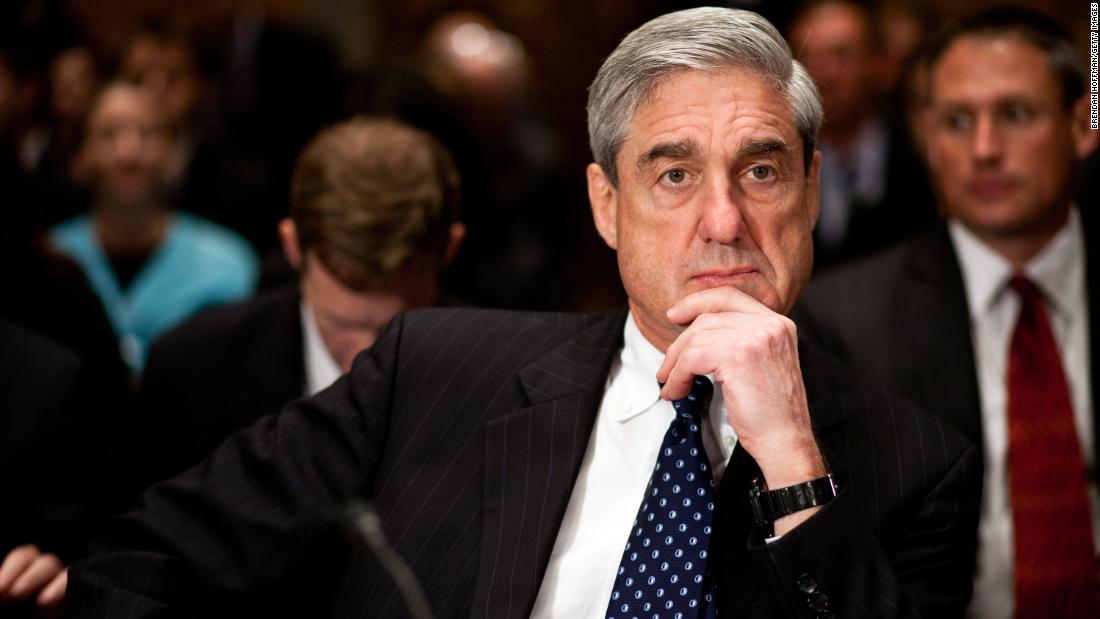 Attorney General Bill Barr's chief of staff called White House lawyer Emmet Flood at 3 p.m. to give him a "read out" directly from this 4-page summary, but that's the extent of the conversations between the White House and Department of Justice, according to a Justice official. 
Special counsel Mueller has not been in the building this weekend, and he was not consulted on this letter.
This was the product of the Attorney General Bill Barr and Deputy Attorney General Rod Rosenstein, the official said
4:05 p.m. ET, March 24, 2019
Mueller interviewed hundreds of witnesses and obtained thousands of subpoenas
The special counsel's office employed a massive effort through the court system and in interviewing witnesses to reach his findings.
In all, Mueller's team:
Interviewed about 500 witnesses
Obtained more than 3,500 subpoenas and warrants of various types—the bulk of which were subpoenas—and 13 requests to foreign governments for evidence.
See it:

3:58 p.m. ET, March 24, 2019
Lindsey Graham: "The cloud hanging over President Trump has been removed by this report"
Senate Judiciary Committee chair Lindsey Graham just sent a statement after receiving Attorney General William Barr's top-line findings.
"Good day for the rule of law. Great day for President Trump and his team. No collusion and no obstruction. The cloud hanging over President Trump has been removed by this report," Graham said.
"Bad day for those hoping the Mueller investigation would take President Trump down."
"Great job by Mr. Mueller and his team to thoroughly examine all things Russia. Now it is time to move on, govern the country, and get ready to combat Russia and other foreign actors ahead of 2020."
4:04 p.m. ET, March 24, 2019
Here's how the special counsel defined "coordination"
In assessing potential conspiracy charges, the special counsel also considered whether members of the Trump campaign "coordinated" with Russian election interference activities.
The special counsel defined "coordination" as an "agreement — tacit or express — between the Trump campaign and the Russian government on election interference."
See the footnote: