The Mueller report is out
3:11 p.m. ET, April 18, 2019
Rep. Nadler: "We clearly can't believe what Attorney General Barr tells us"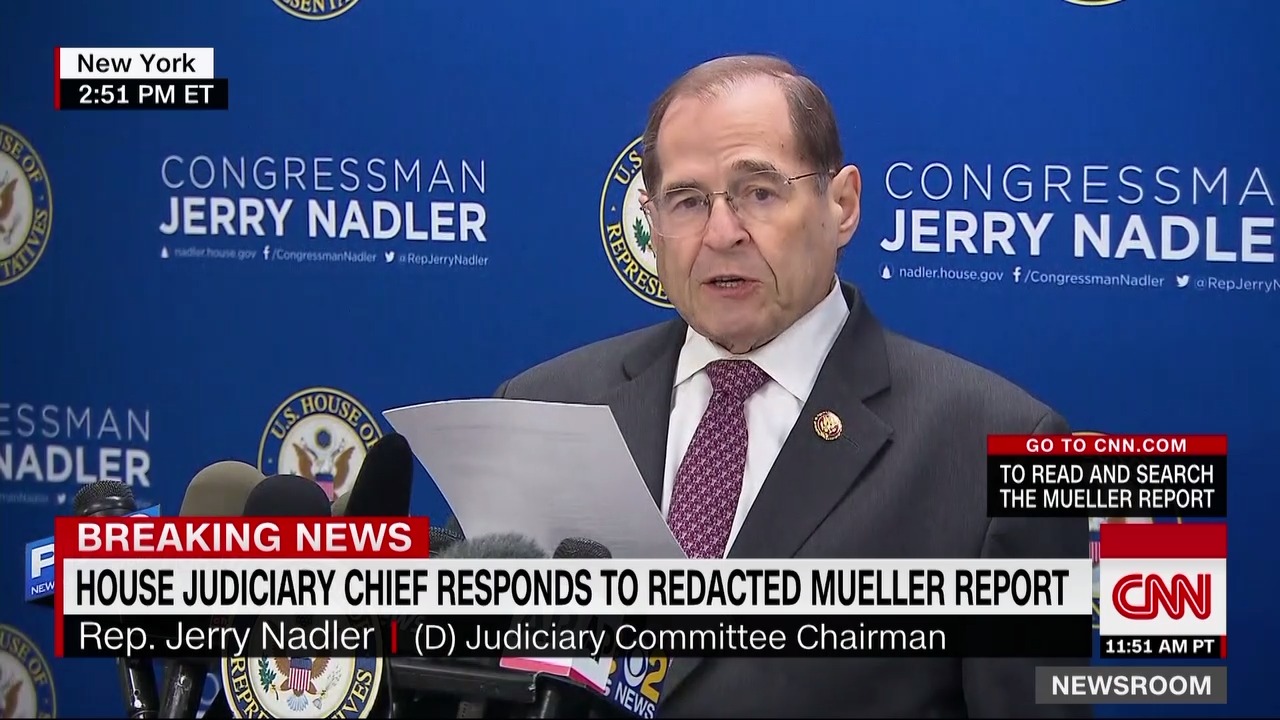 House Judiciary Chairman Jerry Nadler, speaking at a press conference hours after Attorney General William Barr's release of special counsel Robert Mueller's redacted report, accused Barr of protecting President Trump and willfully ignoring key findings.
"Barr's words and actions suggest he has been disingenuous and misleading," Nadler said.
"The attorney general's decision to withhold the full report from Congress is regrettable. But no longer surprising," Nadler said.
Citing a number of instances laid out in Mueller's report, Nadler said it outlines "disturbing evidence that President Trump engaged in obstruction of justice and other misconduct." He said that it's what motivated him to invite Mueller to testify.
Nadler added, "That is why I have formally requested that special counsel Mueller testify before the House Judiciary committee as soon as possible — so we could get some answers to these critical questions. Because we clearly can't believe what Attorney General Barr tells us."
3:00 p.m. ET, April 18, 2019
Senate intel committee member: Barr "fundamentally mischaracterized" Mueller's report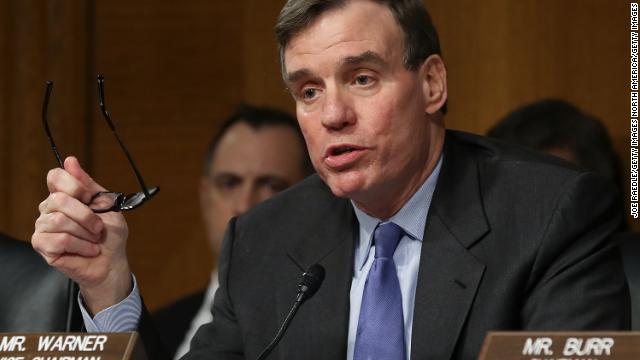 Sen. Mark Warner, vice chairman of the Senate Intel Committee, criticized Attorney General William Barr in a statement, saying he "fundamentally mischaracterized" special counsel Robert Mueller's report.
In a statement, he pledged that the committee's own investigation will continue.
"Even a preliminary review of the material makes it clear that the attorney general fundamentally mischaracterized the special counsel's findings in his pre-emptive press conference this morning. In the days to come, it is essential that Congress hear directly from the special counsel regarding his investigation. The Senate Intelligence Committee continues its own investigation, and I expect to receive a full briefing, an unredacted report, and all the materials underlying the special counsel's findings."
2:53 p.m. ET, April 18, 2019
Trump saw his campaign as an "informercial" for the business, Cohen told special counsel
In former Trump lawyer Michael Cohen's extensive interviews with investigators, he said he couldn't remember anyone discussing the political implications of landing a Russian deal during the campaign.
But he did say that Trump told him participating in the presidential race would be a significant "infomercial" for Trump-branded properties.
2:25 p.m. ET, April 18, 2019
Mueller's report paints a picture of numerous aides refusing Trump's orders
Robert Mueller's report paints a vivid picture of President Trump's aides repeatedly ignoring or brushing aside his dictates — both in the interest of guarding the President from his own worst instincts and of protecting themselves from further legal implications.
At the same time, it portrays aides as willfully misleading the public (and, at times, each other) about his actions and mindset around some key developments.
It also characterizes deep enmity and tension between the President and his top officials, some of whom told Mueller they were themselves shocked by certain developments related to the investigation.
 "The President's efforts to influence the investigation were mostly unsuccessful, but that is largely because the persons who surrounded the President declined to carry out orders or accede to his requests," Mueller wrote in the report.
According to White House officials, that dynamic has been a constant undercurrent to Trump's presidency, including on matters of policy. The report bolsters that impression, and is peppered with examples of Presidential underlings spurning Trump's orders.
Advisers Corey Lewandowski and Rick Dearborn each declined to deliver a message from the President to Jeff Sessions saying he should curtail the scope of the special counsel's investigation.
Lewandowski, who took dictation of the message from the President, initially told Trump he would handle the matter himself, and took steps to arrange a meeting with Sessions that would avoid any public record.
But later he passed the note on to Dearborn, who he believed would be a better messenger, without saying the President had dictated the message himself. Reading the message, Dearborn said it "definitely raised an eyebrow."
He never passed along the note, but told Lewandowski he had "handled the situation," according to Mueller.
In another example, then-staff secretary Robert Porter declined to contact Associate Attorney General Rachel Brand after Trump asked him to reach out to her in order to gauge whether she was "on the team" and might be interested in overseeing the special counsel's investigation.
"Porter didn't reach out to her because he was uncomfortable with the task," the report states. 
And Trump and then-White House Counsel Don McGahn engaged in a bitter dispute over whether Trump ordered Mueller's firing, one that resulted in Trump castigating McGahn as a "lying bastard" and comparing him unfavorably to his onetime lawyer Roy Cohn.
McGahn refused Trump's request to deny media reports about the firing, and later declined to draft a formal letter "for our records" that would deny the stories. 
"If he doesn't write a letter, then maybe I'll have to get rid of him," Trump said, according to Porter.
2:24 p.m. ET, April 18, 2019
Mueller declined "several" prosecutions and was thwarted in other efforts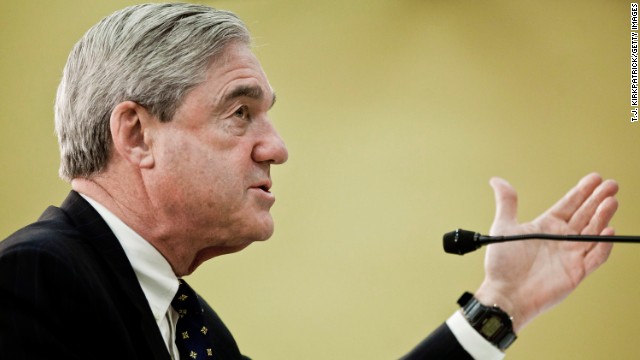 Special counsel Robert Mueller declined to prosecute "several" people on a range of charges, including Donald Trump Jr. and then-Attorney General Jeff Sessions.  
Mueller outlined how "several" individuals connected to the Trump campaign lied to the special counsel's office and to Congress about their contact with Russians and on other matters — but only brought criminal charges on "some of those lies."
"Those lies materially impaired the investigation of Russian election interference," Mueller noted.
Mueller, in his report, acknowledged the several defendants in his investigation who pleaded guilty to lying to Congress, and Trump campaign chairman Paul Manafort, whom a judge found lied during cooperation interviews and under oath.
What the report lists: The report's prosecution and declination section lists a number of people that they did charge for lying, including former Trump lawyer Michael Cohen and Trump campaign adviser George Papadapolous, and its decision not to charge Sessions for misleading Congress. The section identifies two individuals under investigation but details about both of them are redacted, one for grand jury material and the other because of an ongoing investigation. It is not clear if those are declinations or referrals.
Another section indicates Mueller considered the testimony of a number of individuals who were interviewed during the investigation who they declined to prosecute. The report doesn't identify the people but the four paragraphs that follow are redacted for personal privacy or grand jury material.
"In some instances, that decision was due to evidentiary hurdles to proving falsity. In others, the Office determined that the witness ultimately provided truthful information and that considerations of culpability, deterrence, and resource-preservation weighed against prosecution." 
"Those lies materially impaired the investigation of Russian election interference," Mueller noted.
Where Mueller was thwarted: In some instances, Mueller could not find evidence he could use in a criminal case or could not get to the bottom of what happened. Some individuals associated with the campaign deleted communications, Mueller said.
And "some individuals" refused to speak, claiming their Constitutional protection not to incriminate themselves. Others lied or did not give complete information in their interviews, while some information was kept confidential from investigators because it fell under attorney-client privilege, Mueller wrote.
"Given these identified gaps, the office cannot rule out the possibility that the unavailable information would shed additional light on (or cast in a new light) the events described in the report," Mueller wrote. 
2:21 p.m. ET, April 18, 2019
Mitch McConnell: Mueller, Barr and Rosenstein have "sterling reputations"
Senate Majority Leader Mitch McConnell strongly praised the "sterling reputations" of Attorney General William Barr, Deputy Attorney General Rosenstein and special counsel Robert Mueller.
"You could not have asked for more objective individuals to be involved in this process, that we've all heard about on a virtual daily basis for two long years.  I don't want you to buy any notions that somehow these people are political hacks. They've never run for anything, they have sterling reputations," McConnell told reporters today.
He said they would "not be able to sleep at night" if they didn't handle this "extremely controversial and complex investigation in a straight-up way."  
McConnell warned that Democrats might try to "destroy their reputations" because they are unhappy about the results of Mueller's probe.
2:20 p.m. ET, April 18, 2019
Kellyanne Conway pushes back against report claim: Trump never said 'my presidency is over'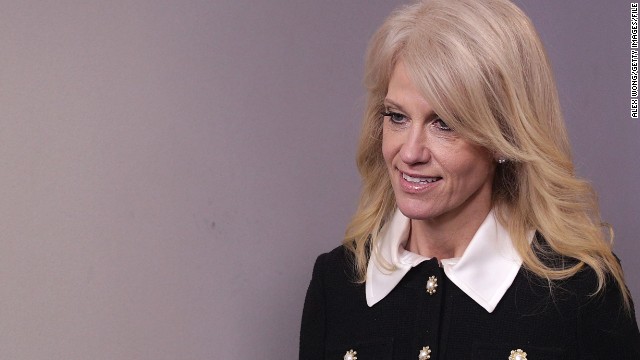 Kellyanne Conway said President Trump did not have the reaction to Robert Mueller's appointment outlined in the Special Counsel's report.
"I was very surprised to see that because that was not the reaction of the President that day," Conway said while speaking to reporters outside the White House today.
"I was there," she added.
According to the report, Trump "slumped back in his chair and said, 'Oh my God. This is terrible,'" when he learned that a special counsel had been appointed, adding, "This is the end of my Presidency. I'm fucked."
"I will tell you he has never once on the campaign said, 'I think we should resign, I'm not going to run anymore,'" Conway said.
"He has never said that during the campaign he has certainly never said it since we're here, and I've been by his side for three straight years now, on the campaign and here, and he has never expressed that, that 'my presidency is over,'" she added.
Conway served as a senior advisor on the Trump campaign and now serves as counselor to the President.
1:53 p.m. ET, April 18, 2019
Pelosi and Schumer: There are stark differences between what Mueller and Barr said
Speaker of the House Nancy Pelosi and Democratic Senate leader Chuck Schumer issued a joint statement following the release of special counsel Robert Mueller's report.
They said there are "stark" differences between what Attorney General William Barr and Mueller have said about obstruction.
"Barr presented a conclusion that the president did not obstruct justice while Mueller's report appears to undercut that finding," they said.
Here's the full statement:

1:49 p.m. ET, April 18, 2019
Betsy DeVos' brother financed effort to find Clinton's emails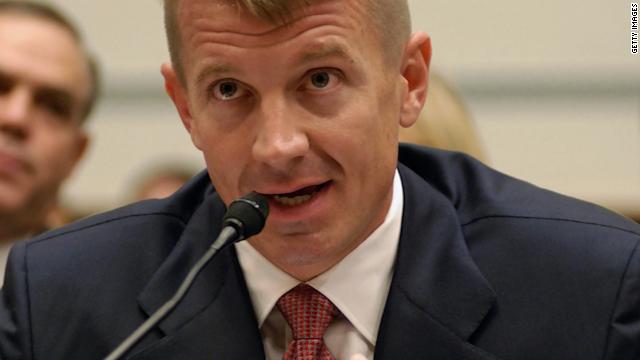 Security contractor Erik Prince, who is the brother of Education Secretary Betsy DeVos, helped finance an effort to obtain Hillary Clinton's deleted emails in 2016.
This effort was led by Barbara Ledeen, a onetime GOP Hill staffer and associate of President Trump's former national security adviser Michael Flynn.
Flynn reached out to Ledeen after Trump privately and repeatedly asked him and other campaign officials to obtain the deleted emails from Clinton's private server, according to the report.
One thing to note: This was one of multiple Flynn-linked efforts to get Clinton's emails, another being with GOP operative Peter Smith. 
In September 2016, Ledeen claimed to have received "a trove of emails" that belonged to Clinton but wanted to authenticate the emails. Prince "provided funding to hire a tech advisor to ascertain the authenticity of the emails," the report said. The analysis determined the emails weren't real.
Prince, former Blackwater CEO, and Flynn provided information about these efforts to investigators, according to the footnotes.