The Mueller report is out
6:12 p.m. ET, April 18, 2019
What you need to know about the Mueller report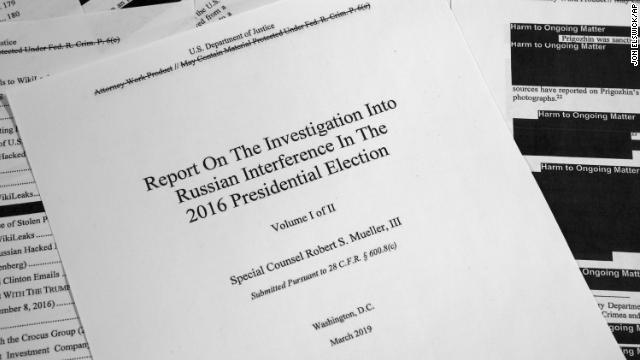 The Department of Justice released special counsel Robert Mueller's long awaited report earlier this morning.
The report — which only included "limited" redactions, according to Attorney General William Barr — detailed his investigation into Russian interference in the 2016 US election.
The bottom line: We learned a lot.
You can read the full report for yourself, or get caught up with these key takeaways:
Mueller was unable to conclude that "no criminal conduct occurred." The investigation was also unable to clear President Trump on obstruction. The report states that the evidence obtained "about the President's actions and intent presents difficult issues that prevent us from conclusively determining that no criminal conduct occurred."
Why obstruction by Trump failed: Efforts by Trump to obstruct justice failed because others refused to "carry out orders," the report said.
Trump tried to remove Mueller: Trump called former White House lawyer Don McGahn at home and directed him to call the acting attorney general and say Mueller "had conflicts of interest and must be removed." McGahn refused.
What the Trump campaign knew: The special counsel's investigation into possible collusion found that members of the Trump campaign knew they would benefit from Russia's illegal actions to influence the election, but didn't take criminal steps to help, the report said.
Why Mueller didn't subpoena Trump: The special counsel believed it had the authority to subpoena President Trump — but decided against doing so because it would delay the investigation, according to the report. Prosecutors also believed they already had a substantial amount of evidence.
Sarah Sanders misled the media about the firing of the FBI director: The White House press secretary conceded in an interview with Mueller she made statements to the media that were not based in fact.
Trump dropped F-bomb after Mueller got the job: In May 2017, shortly after Trump learned from his then-Attorney General Jeff Sessions that Deputy Attorney General Rod Rosenstein had appointed Mueller, Trump "slumped back in his chair and said, 'Oh my God. This is terrible. This is the end of my Presidency. I'm f***ed.'"
Mueller said Trump's public acts can be considered obstruction: The special counsel wrote about how the President's public comments can be considered as obstruction efforts because of his power.
Congress has the right to investigate: Mueller's report laid out the case for why Congress is able to investigate and take action against Trump on obstruction of justice.
Trump asked campaign aides to find Clinton's emails: After Trump publicly asked Russia to hack Hillary Clinton's emails at a July 2016 press conference, he privately and repeatedly "asked individuals affiliated with his campaign to find the deleted Clinton emails," the report said.
Mueller considered different possible collusion crimes: The special counsel looked at potential crimes outside of conspiracy as he investigated collusion —including crimes under campaign finance law and regarding individuals potentially acting as illegal foreign agents for the Russian government.
Mueller investigated rumored compromising tapes of Trump in Moscow: The special counsel examined whether Trump learned during the presidential campaign of the rumored existence of compromising tapes made of him years earlier when he visited Moscow.
This concludes our live coverage of the report's release. Stick with CNN as we continue to follow its reverberations.
5:55 p.m. ET, April 18, 2019
DOJ to allow Hill leadership and Judiciary committee leaders to see less redacted Mueller report
The Justice Department told Senate Judiciary Chairman Lindsey Graham and House Judiciary Chairman Jerry Nadler today that Attorney General Bill Barr will provide the Chairman and Ranking members of the House and Senate Judiciary Committees, and the "Gang of 8," and one designated staff member per access to view the Mueller report with fewer redactions beginning on April 22nd, according to a letter obtained first by CNN.
DOJ will have a secure reading room available for lawmakers and their staff between April 22-26, from 10-5pm, and also provide it in secure spaces on Capitol Hill the week of April 29th. 
The less-redacted version will still maintain redactions for grand jury information, but the other categories of information (e.g., on ongoing investigation), will remain unredacted.
5:18 p.m. ET, April 18, 2019
Former deputy FBI director calls Mueller report "remarkable"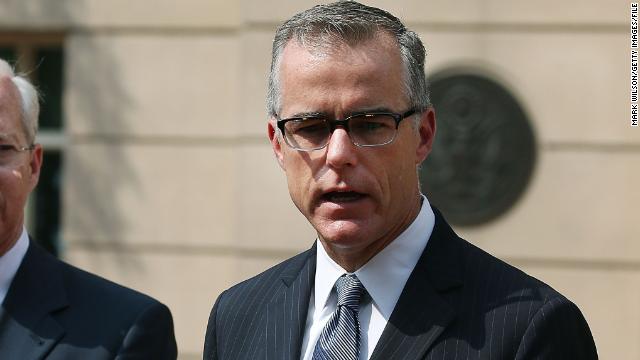 Former Deputy FBI Director Andrew McCabe just tweeted a statement about special counsel Robert Mueller's report, calling it "remarkable."
He said the report "stands as tribute" to the "hard work of FBI agents and lawyers" who "worked for two years to find the facts and truth amidst of a swamp of lies and misinformation."
Read his statement:
6:03 p.m. ET, April 18, 2019
11 key lines from the Mueller report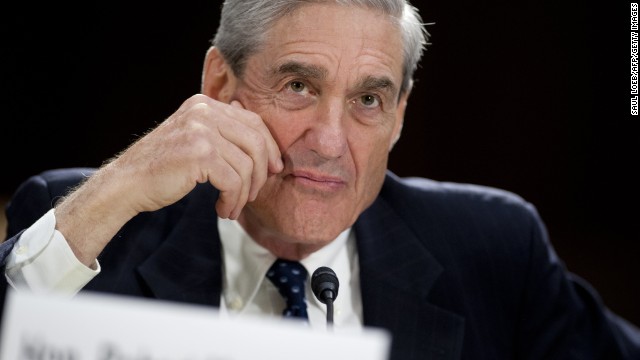 The Justice Department released the redacted version of the report from special counsel Robert Mueller's investigation into Russian meddling in the 2016 election.
Here are key lines:
Trump campaign "expected" help from Russians but did not conspire
Trump asked campaign aides to find Hillary Clinton's emails
Mueller "does not exonerate" Trump on obstruction
Aides refused to help efforts to obstruct
Mueller says Congress can pursue investigation of Trump obstruction
Trump's written answers to Mueller's questions were "inadequate"
Could not prove Trump Jr. "willfully" broke law with Trump Tower meeting
Ivanka and Hope Hicks knew Don Jr. was seeking dirt on Clinton
Trump misled the public on the Trump Tower meeting, but it wasn't criminal
Sarah Sanders misled the media about the firing of the FBI director
Trump dropped F-bomb after Mueller got the job
5:08 p.m. ET, April 18, 2019
What Democrats could do next, now that the Mueller report is out
House Democrats are planning to pursue their investigations on multiple fronts in the aftermath of the release of Robert Mueller's report, pushing to examine areas they believe were not fully explored by the special counsel, according to multiple Democrats involved in the matter.
Here's what to expect:
Right off the bat, the Democrats plan to mount a full-court press for the entire Mueller report and the underlying evidence, with the House Judiciary Committee preparing to issue subpoenas as soon as Friday, aides said. 
The committee has also authorized subpoenas for five former White House officials who were mentioned in the Mueller report – including former White House counsel Don McGahn – that could shed light on allegations of obstruction of justice. Those subpoenas also could soon be served. 
The House Intelligence Committee plans to continue to probe into President Trump's finances and investigate whether Trump is compromised by any foreign interest, Democrats said.
And already the panel, along with House Financial Services Committee, has issued nine subpoenas to financial institutions to learn about the extent of the Trump Organization's business dealings.
House Intelligence Chairman Adam Schiff, speaking to reporters in Burbank, Calif., said Thursday his plan is to not "recreate the wheel" but to be "guided by the good investigative work" Mueller has done, which is why, he said, Congress needs to see all the information the special counsel has uncovered.
The House Judiciary Committee wants to hear from individuals who had "incriminating evidence" laid out in the report, according to a Democratic source. Several Democrats said there's an interest in bringing McGahn in for a hearing, but no decisions have been made.
McGahn is one of five former White House officials who could soon be served with subpoenas to turn over documents. The others: Steve Bannon, Hope Hicks, Reince Priebus and Annie Donaldson.
Democrats said the House Judiciary Committee inquiry is "much broader" in scope than the one launched by Mueller, who probed whether any criminal conduct occurred to thwart the Russia investigation. The Democrats' investigation, they said, is not limited to campaign activities and criminal conduct.
5:05 p.m. ET, April 18, 2019
Trump adviser: Sometimes we ignore his orders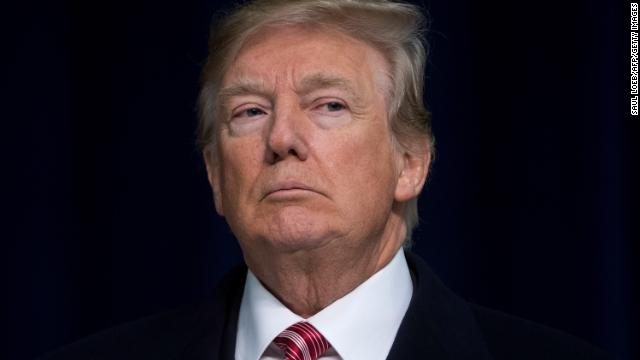 A Trump adviser explained former White House counsel Don McGahn and former campaign manager Corey Lewandowski's actions ignoring President Trump's attempts to interfere with the investigation:
"Anyone who is in the President's orbit ignores an order from time to time," the adviser said. 
"Sometimes it's him thinking out loud," the adviser said.
4:46 p.m. ET, April 18, 2019
House intel chair calls facts in report "damning"
Rep. Adam Schiff, the chairman of the House Intelligence Committee, took aim at Attorney General William Barr over the report, saying Barr had done a "grave disservice" to the country by "misrepresenting" special counsel Robert Mueller's report and putting a "positive spin" on the findings.
Schiff went on to say Barr is "not the President's personal lawyer, although he may feel he is." He noted that if Mueller had found evidence to exonerate the President, he would have said so.
Schiff said whether or not the President's actions were criminal, they "are unquestionably dishonest, unethical, immoral and unpatriotic and should be condemned by every American." 
"That is not the subject of vindication. That is the subject of condemnation. And that is how i think we should view the Mueller report," he added.
Schiff called the facts in the report "damning," adding, "whether they could or should have resulted in the indictment of the President or the people around him, they are damning. And we should call for better from our elected officials. The standard cannot simply be that you can do anything you like as long as you can declare at the end of the day that, 'I am not a crook.' That is not the ethical standard that the American people expect in their President."
Schiff said they are asking for the unredacted report, as well as for Mueller to testify.  
Watch more: