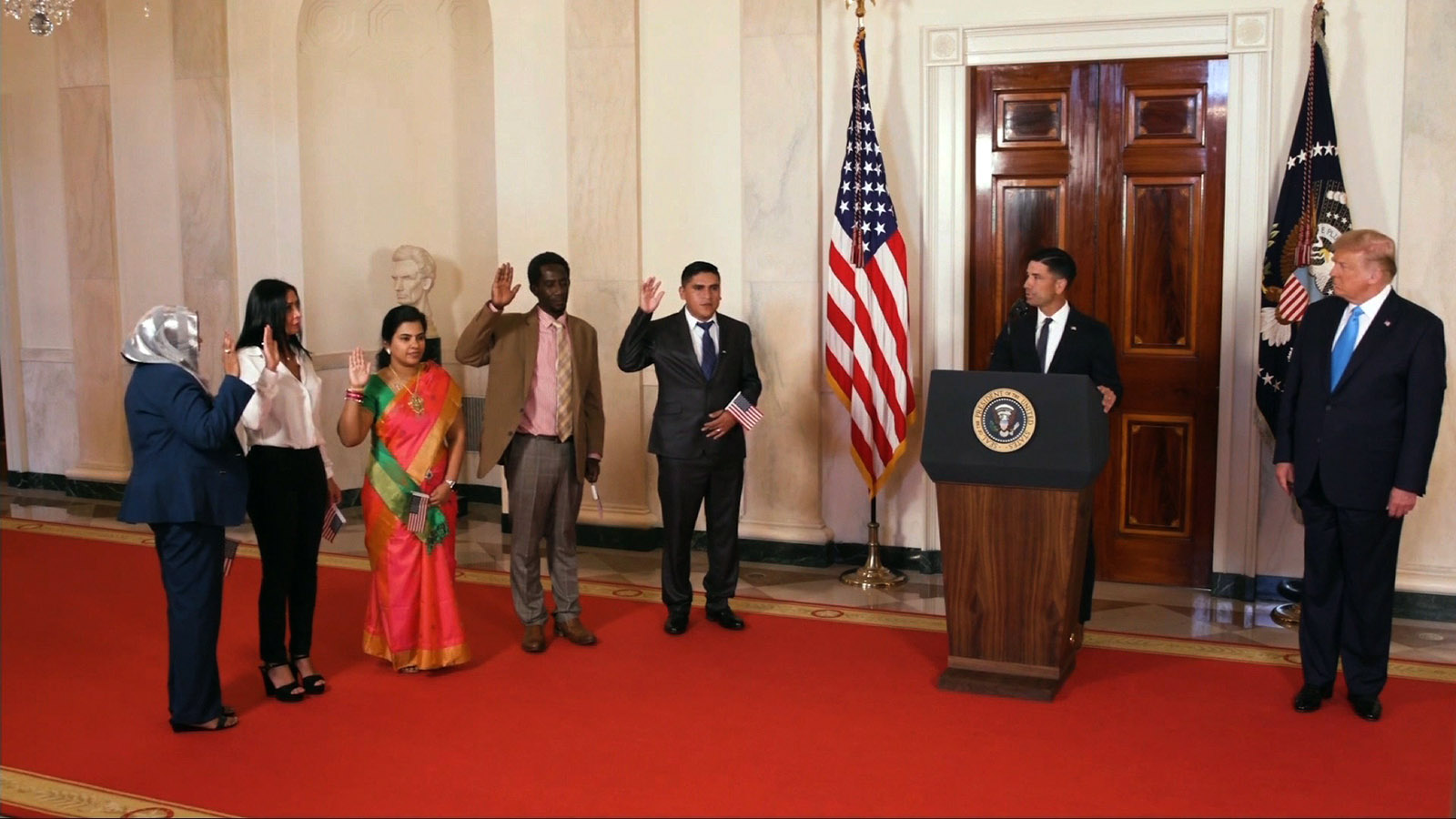 The Republican National Convention showed a video of President Donald Trump overseeing a naturalization ceremony for five new US citizens at the White House on Tuesday.
"Today America rejoices as we welcome five absolutely incredible new members into our great American family. You are now fellow citizens of the greatest nation on the face of God's earth. Congratulations," the President said at the ceremony, which occurred earlier in the day on Tuesday. 
The event was not open to reporters or photographers, and a video of the ceremony was later posted on the official White House YouTube channel. 
"You followed the rules, you obeyed the laws, you learned your history, embraced our values, and proved yourselves to be men and women of the highest integrity," Trump said. "It's not so easy. You went through a lot, and we appreciate you being here with us today."
In his remarks, Trump called US citizenship the "most prized, treasured, cherished, and priceless possession anywhere in the world." 
"There's no higher honor," the President said.
Acting Secretary of Homeland Security Chad Wolf administered the oath to the five people. 
"Mr. President," Wolf said, "I want to again commend you for your dedication to the rule of law and for restoring integrity to our immigration system."  
Watch: