4 states vote in key primary elections
10:06 p.m. ET, August 14, 2018
CNN projection: Vermont's Christine Hallquist becomes first transgender person nominated for governor by a major party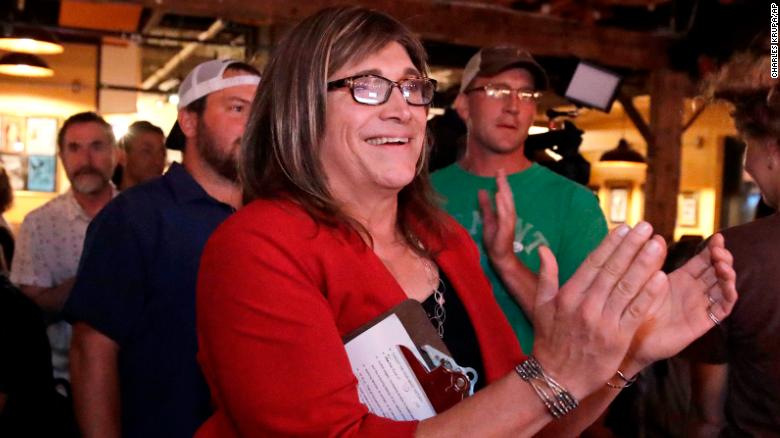 Christine Hallquist's bid to become the country's first transgender governor will clear a historic hurdle on Tuesday.
Hallquist will be the first transgender gubernatorial nominee for a major political party, CNN projects, a breakthrough of both substantial and symbolic importance for LGBTQ Americans, in particular the trans community, which has for so long been shut out of the highest levels of elected office.
What's next: Hallquist will face Gov. Phil Scott in November. CNN projects Scott is the winner of the GOP primary.
A former energy company executive, Hallquist had established herself as a trailblazer before entering politics.
She transitioned publicly during her time as leader of one of the state's largest utilities, becoming the first CEO to do so while in the job, according to the Victory Fund, a political action committee backing Hallquist and "dedicated to electing openly LGBTQ people" up and down the ballot.
"My path to being my authentic self was certainly not easy," she said upon announcing her entry into the race earlier this year. "However, it's always been important to me to live openly and honestly. I chose to transition in a very public way because I felt I owed it to those at Vermont Electric Cooperative who put their trust in me."
9:02 p.m. ET, August 14, 2018
It's 9 p.m. ET. Polls have closed in Minnesota and Wisconsin.
Polls just closed in Minnesota and Wisconsin, where Democratic candidates are competing to become governors in their respective states.
What to watch in Wisconsin
Governor's race: Gov. Scott Walker, who is the only governor in US history to win a recall election, is seeking his third term in 2018. Democrats are looking to face off against Walker in the fall. These are the Democrats to watch tonight: Tony Evers, Mahlon Mitchell, Kelda Roys and Paul Soglin.
On the Senate side: Two Republicans — State Senator Leah Vukmir and veteran Kevin Nicholson — are vying for the opportunity to challenge incumbent Democratic Sen. Tammy Baldwin.
What to watch in Minnesota
Governor's race: Rep. Tim Walz, state attorney general Lori Swanson, and state Rep. Erin Murphy are competing to face former Republican governor Tim Pawlenty in November.
Al Franken's seat: Democratic Sen. Tina Smith, who was appointed to fill Franken's seat after he resigned, is running for her party's nomination against Republican-turned-Democrat Richard Painter, a former White House ethics lawyer under President George W. Bush.
Minnesota's attorney general: Democratic Rep. Keith Ellison, Minneapolis attorney Matt Pelikan, former Ramsey County attorney Tom Foley, and state Rep. Debra Hilstrom are competing for their party's nomination. (Ellison was accused on Saturday of abusing an ex-girlfriend. He has denied the accusations.)
8:30 p.m. ET, August 14, 2018
CNN projection: Sen. Bernie Sanders will win the Democratic nomination in Vermont
CNN projects incumbent Sen. Bernie Sanders, an independent who caucuses with the Democratic Party, will win the Democratic nomination in Vermont.
As he has done previously, he is expected to decline the party's nomination and then run as an independent in the general election.
8:07 p.m. ET, August 14, 2018
These Democrats are running to be Connecticut's next governor
Retiring Democratic Gov. Dan Malloy's deep unpopularity in this state have Republicans eyeing the Connecticut gubernatorial race as a potential pickup during an otherwise tough election cycle.
Malloy chose not to seek reelection even though he was not term limited. Here's who running to replace him on the Democratic ticket:
Businessman Ned Lamont and Bridgeport Mayor Joe Ganim. Lamont, who has been endorsed by the state Democratic party, rose to political fame in 2006 after besting then-Senator Joe Lieberman in the Democratic primary, and then losing to Lieberman in that year's general after the senator ran as an Independent. Ganim too has made a name for himself. The six-term mayor spent seven years in federal prison after being convicted of corruption charges in 2003.
The winner of that contest will face one of five Republicans:
Danbury mayor Mark Boughton, who received the endorsement of the state Republican Party, former Trumbull First Selectman Tim Herbst, and businessmen David Stemerman, Bob Stefanowski, and Steve Obsitnik.
The race is expected to be highly competitive in November.
8:03 p.m. ET, August 14, 2018
The polls just closed in Connecticut
It's 8 p.m. ET and the polls just closed in Connecticut, where Democratic Sen. Chris Murphy is up for re-election.
Murphy is unopposed in his primary, and likely to face Republican Dominic Rapini in the general election.
What to watch: Gov. Dannel Malloy announced he would not seek re-election to a third term last year, setting off a competitive gubernatorial race in 2018.
Democratic businessman Ned Lamont and GOP New Britain Mayor Erin Stewart are the favorites to emerge from crowded primary fields. 
7:49 p.m. ET, August 14, 2018
Vermont could have the first transgender nominee for governor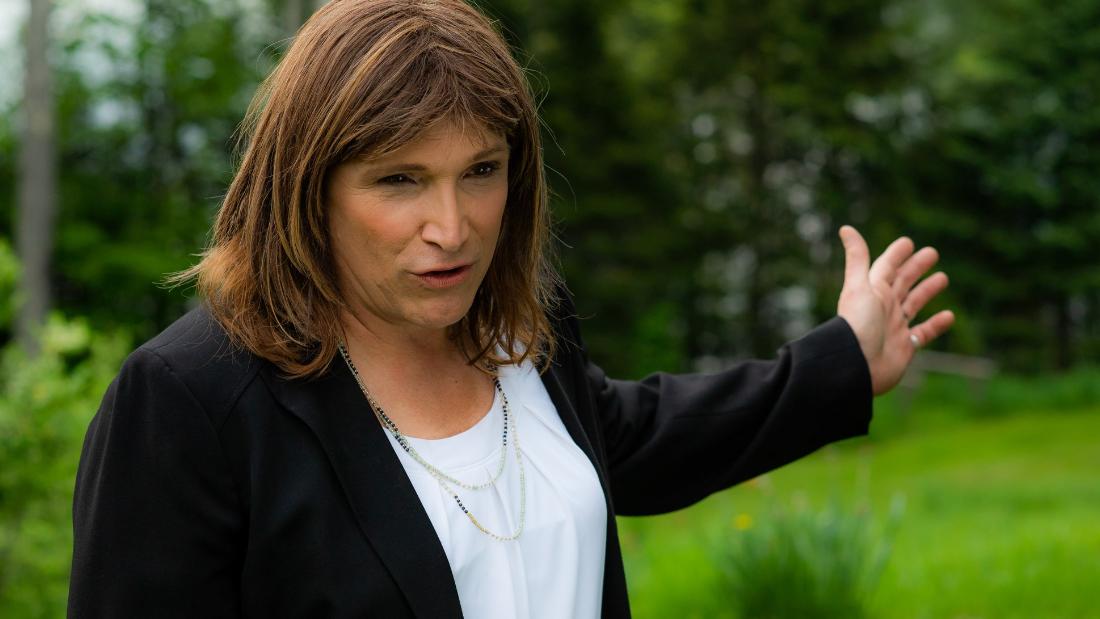 Christine Hallquist is running in the Democratic primary in Vermont.
If she wins, she could become the first transgender gubernatorial nominee in the US.
Hallquist, former CEO of Vermont Electric Coop, who is running on a platform of environmental and economic justice, transitioned in 2015.
"I was sure I was going to lose my job. I was sure I was going to lose respect. But that didn't happen," Hallquist said.
"So this describes the beauty of Vermont. So now I'm at this point where I can't do enough to give back to Vermont."
7:00 p.m. ET, August 14, 2018
It's 7 p.m. ET and the polls just closed in Vermont
Polls just closed in Vermont, where former energy executive Christine Hallquist is running to become the nation's first transgender nominee for governor.
Vermont is one of two states where governors serve two-year terms rather than the more common four.
Who's running
Republican Phil Scott, who first won election in 2016, will face voters again this November. Scott outperformed President Trump in Vermont by 22 points in 2016, enjoys sky-high approval ratings in the state and is the heavy favorite going into November.
On the Democratic side, Christine Hallquist, activists Brenda Siegel and James Ehlers, and 14-year-old Ethan Sonneborn are vying for their party's nod. If nominated, Hallquist would make history as the first transgender major-party gubernatorial nominee in America.
On the Senate side, incumbent Bernie Sanders, an independent who caucuses with the Democratic party, will likely win and then decline that party's nomination. Sanders will then run (and most likely win) as an independent in the general election.
6:46 p.m. ET, August 14, 2018
He's 14 and wants to be Vermont's next governor
Ethan Sonneborn, 14, wants to be governor of Vermont. Not when he grows up, but now.
And thanks to the fact that there are no state laws that require gubernatorial candidates to be a certain age, Ethan is officially the youngest candidate to run for that office in Vermont history.
So, what's his platform? Stricter gun control, legislation he said his home state needs.
His platform has featured gun control since he announced his candidacy in 2017.
Ethan acknowledges hunting is an important part of life in New England.
"It's a culture that I respect," he said. "But if it's making the decision between letting my friends have a good time at a firing range and them possibly being involved in a school shooting, I'm choosing legislation to protect them from that school shooting."
Ethan sais part of his campaign is intended to disrupt the status quo.
"There's always been a sense of, 'We don't talk about that in politics.' That's what I wanted to change," he said.
"I wish it didn't take a tragedy for us to become involved in a national dialogue about how we move forward, but we can't go back in time and make it that Parkland didn't happen. And while we're in this moment, I think it's a good opportunity to make change."
6:15 p.m. ET, August 14, 2018
Here's when the polls close in each state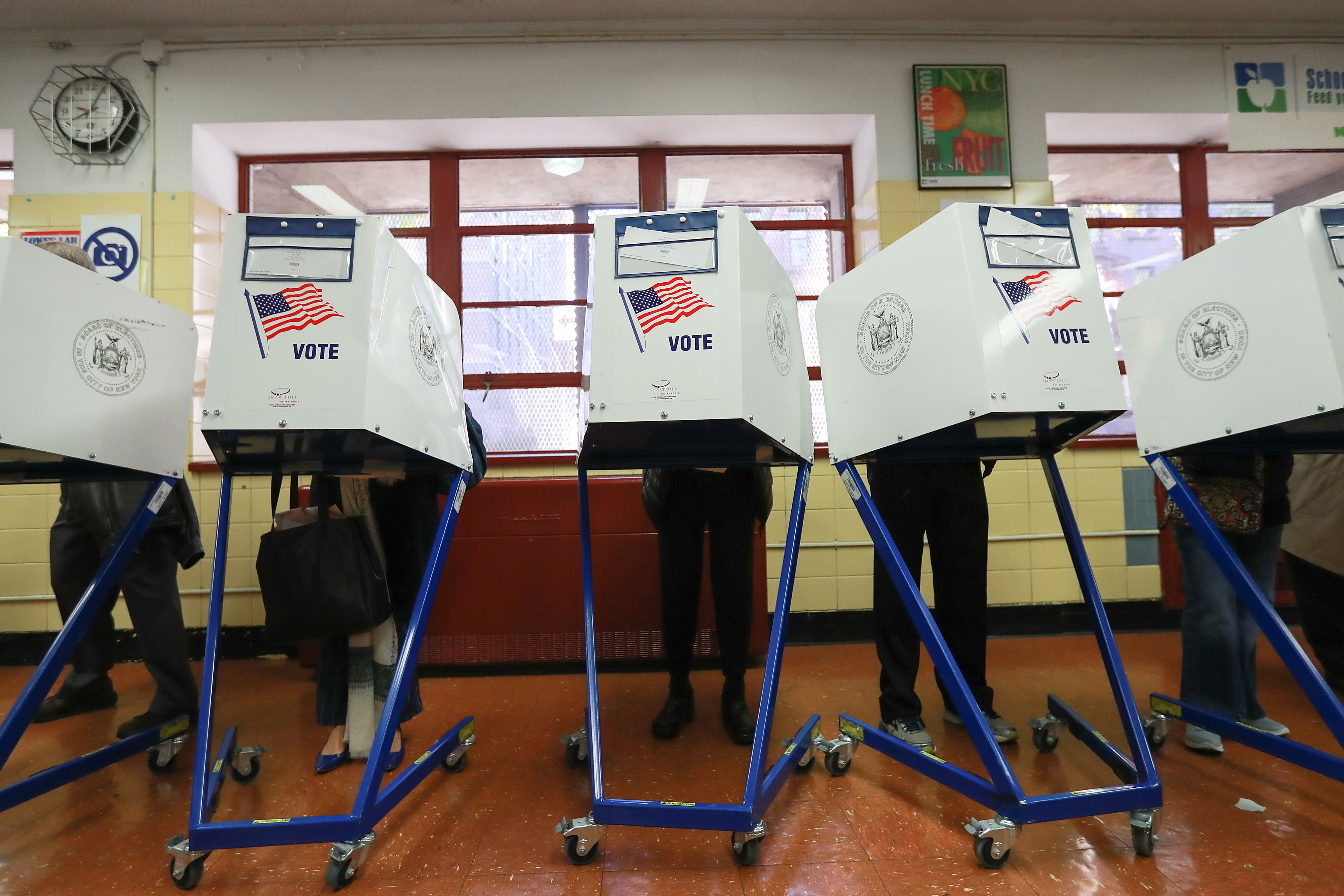 Primary races are underway today in Wisconsin, Minnesota, Vermont and Connecticut.
Here's when we expect all the polls to close tonight:
Vermont: 7 p.m. ET
Connecticut: 8 p.m. ET
Wisconsin and Minnesota: 9 p.m. ET