4 states vote in key primary elections
7:49 p.m. ET, August 14, 2018
Vermont could have the first transgender nominee for governor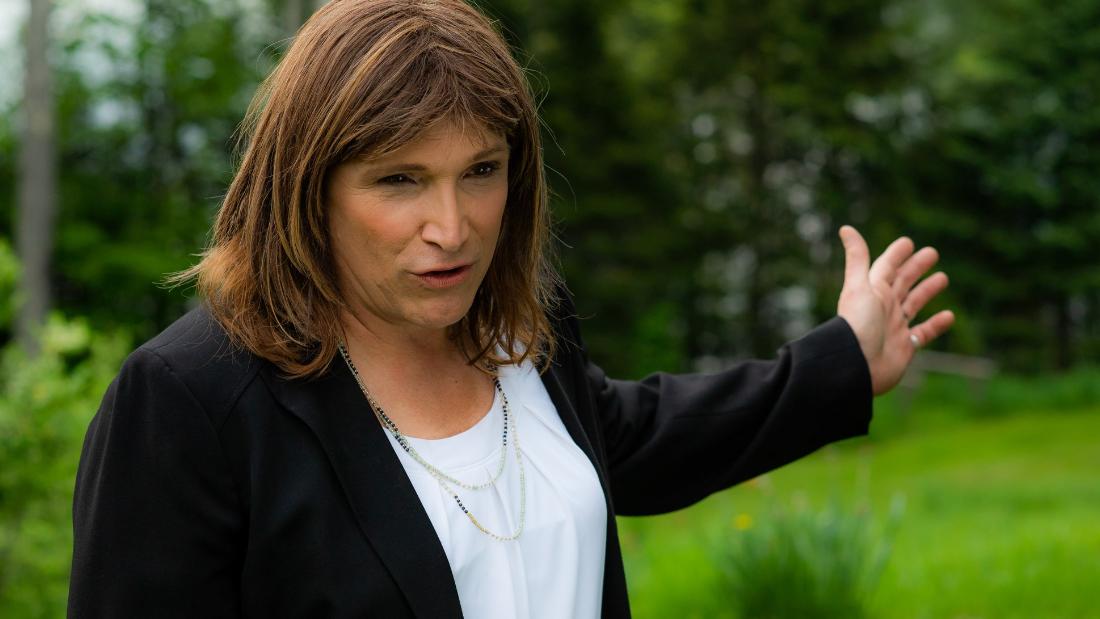 Christine Hallquist is running in the Democratic primary in Vermont.
If she wins, she could become the first transgender gubernatorial nominee in the US.
Hallquist, former CEO of Vermont Electric Coop, who is running on a platform of environmental and economic justice, transitioned in 2015.
"I was sure I was going to lose my job. I was sure I was going to lose respect. But that didn't happen," Hallquist said.
"So this describes the beauty of Vermont. So now I'm at this point where I can't do enough to give back to Vermont."
7:00 p.m. ET, August 14, 2018
It's 7 p.m. ET and the polls just closed in Vermont
Polls just closed in Vermont, where former energy executive Christine Hallquist is running to become the nation's first transgender nominee for governor.
Vermont is one of two states where governors serve two-year terms rather than the more common four.
Who's running
Republican Phil Scott, who first won election in 2016, will face voters again this November. Scott outperformed President Trump in Vermont by 22 points in 2016, enjoys sky-high approval ratings in the state and is the heavy favorite going into November.
On the Democratic side, Christine Hallquist, activists Brenda Siegel and James Ehlers, and 14-year-old Ethan Sonneborn are vying for their party's nod. If nominated, Hallquist would make history as the first transgender major-party gubernatorial nominee in America.
On the Senate side, incumbent Bernie Sanders, an independent who caucuses with the Democratic party, will likely win and then decline that party's nomination. Sanders will then run (and most likely win) as an independent in the general election.
6:46 p.m. ET, August 14, 2018
He's 14 and wants to be Vermont's next governor
Ethan Sonneborn, 14, wants to be governor of Vermont. Not when he grows up, but now.
And thanks to the fact that there are no state laws that require gubernatorial candidates to be a certain age, Ethan is officially the youngest candidate to run for that office in Vermont history.
So, what's his platform? Stricter gun control, legislation he said his home state needs.
His platform has featured gun control since he announced his candidacy in 2017.
Ethan acknowledges hunting is an important part of life in New England.
"It's a culture that I respect," he said. "But if it's making the decision between letting my friends have a good time at a firing range and them possibly being involved in a school shooting, I'm choosing legislation to protect them from that school shooting."
Ethan sais part of his campaign is intended to disrupt the status quo.
"There's always been a sense of, 'We don't talk about that in politics.' That's what I wanted to change," he said.
"I wish it didn't take a tragedy for us to become involved in a national dialogue about how we move forward, but we can't go back in time and make it that Parkland didn't happen. And while we're in this moment, I think it's a good opportunity to make change."
6:15 p.m. ET, August 14, 2018
Here's when the polls close in each state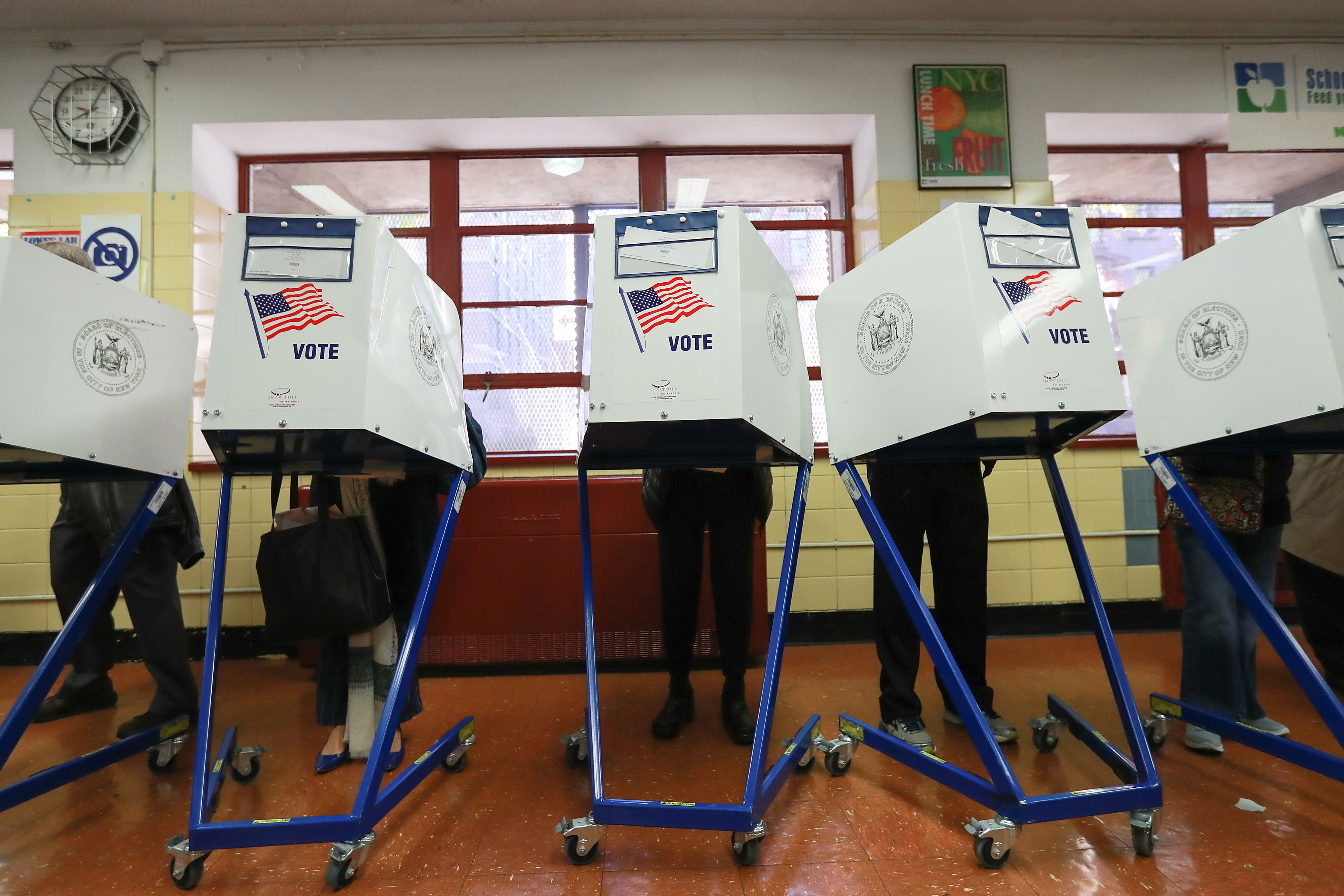 Primary races are underway today in Wisconsin, Minnesota, Vermont and Connecticut.
Here's when we expect all the polls to close tonight:
Vermont: 7 p.m. ET
Connecticut: 8 p.m. ET
Wisconsin and Minnesota: 9 p.m. ET
5:52 p.m. ET, August 14, 2018
4 key races to watch tonight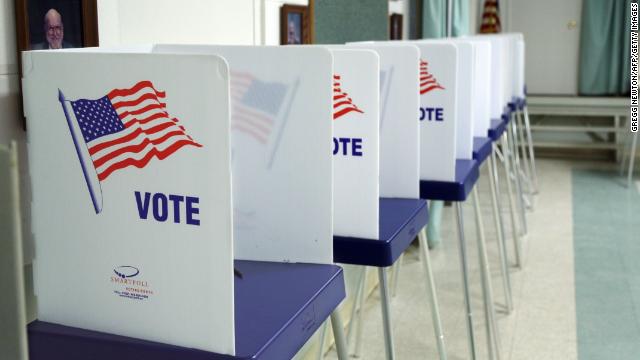 Voters head to the polls today to cast their ballots in four states — Connecticut, Minnesota, Vermont and Wisconsin.
These are the top races we're watching:
Connecticut's governor's race: Democratic businessman Ned Lamont and GOP New Britain Mayor Erin Stewart are the favorites to emerge from crowded primary fields in a competitive gubernatorial race in 2018. Democratic Sen. Chris Murphy is up for re-election this year in a race CNN rates solid Democratic.
Minnesota's congressional districts are toss-ups: Four congressional districts are ranked as toss-ups by CNN. Two Democratic-held seats by retiring Reps. Tim Walz and Rick Nolan are targets for Republicans, hoping to use President Trump's wins as a springboard to victory. Democrats are heavily targeting two suburban Minneapolis Republicans — freshman Rep. Jason Lewis, and five-term Rep. Erik Paulsen. Democratic Sen. Tina Smith is running to serve the rest of former Sen. Al Franken's term. Democratic Sen. Amy Klobuchar is up for re-election. Both are heavy favorites to win.
The crowded Vermont governor's race: Vermont features a competitive and quirky gubernatorial race, as incumbent Republican Phil Scott is seeking re-election in a typically blue state against a curious group of challengers. Scott looked to face a primary challenge from Keith Hern before Hern decided to run as a Democrat in a crowded field featuring 14-year old Ethan Stoneborn and Christine Hallquist, who is bidding to become the first transgender candidate for governor in American history. Independent Sen. Bernie Sanders is also up for re-election.
Wisconsin's open seat: Speaker of the House Paul Ryan's retirement has put his Janesville-based seat in play, where Democratic challenger Randy Bryce had already raised millions. CNN rates it as lean Republican. Democratic Sen. Tammy Baldwin will face a tough re-election in the Badger State, coming off Trump's historic 2016 win there. A Republican presidential candidate hadn't won the state in the 28 years prior. CNN currently rates this race as lean Democrat.