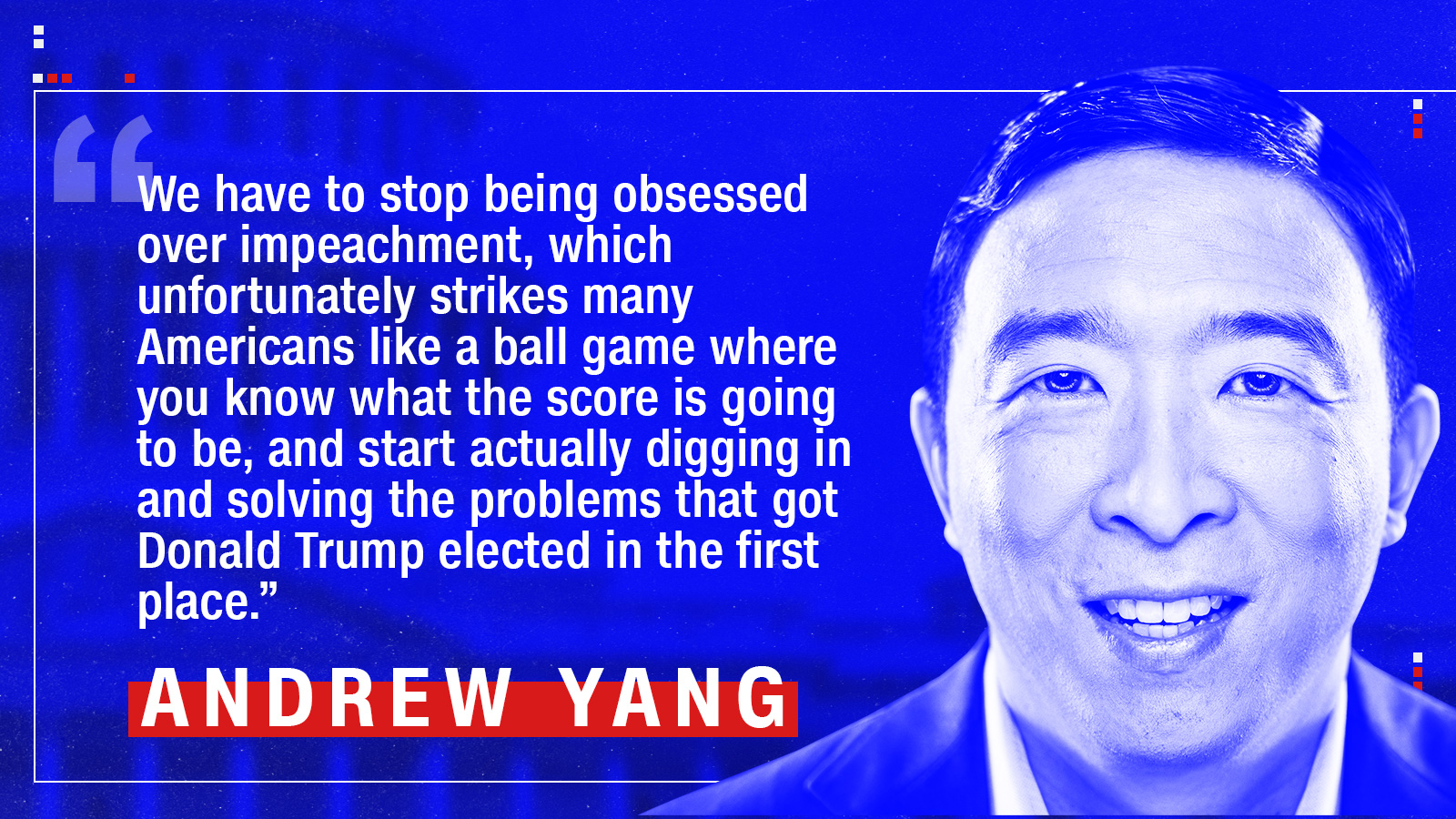 Andrew Yang suggested tonight that Democrats are too focused on the impeachment of President Donald Trump, and that it is at the party's peril.
"We have to stop being obsessed over impeachment, which unfortunately strikes many Americans like a ball game where you know what the score is going to be, and start actually digging in and solving the problems that got Donald Trump elected in the first place," Yang said, just a day after House Democrats impeached the President.
The businessman argued that the more Democrats "act like Donald Trump is the cause of all our problems, the more Americans lose trust that we can actually see what's going on in our communities and solve those problems."
This stance puts Yang at odds with some of his opponents, some of whom have said they not only support impeachment, but – in the case of US senators – suggested they would vote in favor of removing the President from office.
Watch here: