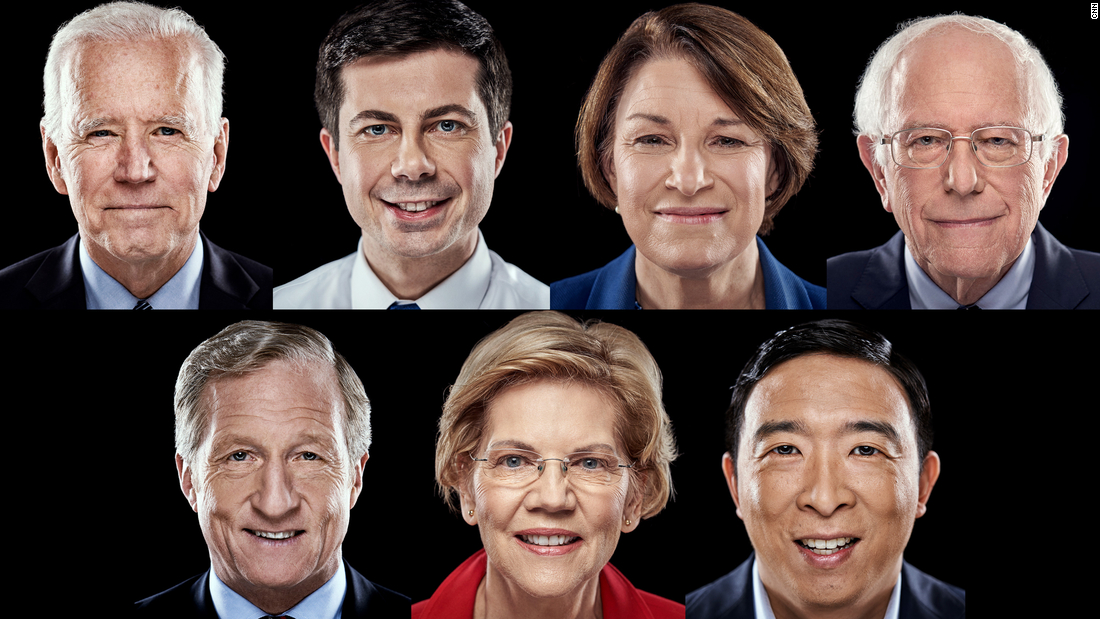 PBS NewsHour and Politico are co-hosting the last primary debate of 2019, which will show seven presidential contenders facing off against each other less than 50 days before voting starts in Iowa.
Tonight's debate will feature the smallest and least diverse field of candidates so far in the race for the White House.
Here's what we know about the debate:
Where it's happening: The debate will air live from Loyola Marymount University in Los Angeles, California, at 8 p.m. ET.
Who qualified: Sen. Elizabeth Warren, Sen. Bernie Sanders, businessman Andrew Yang, former Vice President Joe Biden, South Bend, Indiana, Mayor Pete Buttigieg, businessman Tom Steyer and Sen. Amy Klobuchar will take the stage tonight.
Who's moderating: PBS NewsHour's Judy Woodruff, Amna Nawaz and Yamiche Alcindor and Politico's Tim Alberta will moderate the debate.
How to watch: In addition to airing on local PBS stations, the debate will air exclusively on CNN, CNN International, CNN en Español, and stream on CNN.com, PBS.com's home page, and Politico.com's homepage.