Paul Manafort sentenced: Live updates
4:23 p.m. ET, March 7, 2019
Judge reminds courtroom Manafort is not being sentenced for colluding with Russian government
Judge TS Ellis reminded the courtroom that Paul Manafort was not being sentenced for anything related to special counsel Robert Mueller's investigation into Russian interference in the 2016 presidential election.
"He is not before the court for anything having to do with colluding with the Russian government," Ellis said.
Ellis then moved onto the substance of Manafort's sentencing without discussing the issue further. 
4:05 p.m. ET, March 7, 2019
The sentencing hearing has started
Paul Manafort's sentencing hearing has begun before Judge TS Ellis.
The courtroom was packed with silent spectators, media and federal investigators. 
3:51 p.m. ET, March 7, 2019
Manafort entered the courtroom in a wheelchair
Paul Manafort is in federal court in Alexandria, Virginia, for his sentencing. 
He entered the courtroom in a wheelchair and holding a cane, and he was wearing a green jumpsuit. 
His wife and several family friends were in attendance. 
Manafort could face a recommended sentence of up to 25 years in prison, following his conviction last August on eight counts of tax and banking crimes. 
He will be sentenced separately next week by a federal judge in DC for different crimes that could add to the length of time he serves in prison. 
Manafort, 69, has been jailed since June 2018 and in that time his health has declined.
3:47 p.m. ET, March 7, 2019
Manafort also faces prison time for another case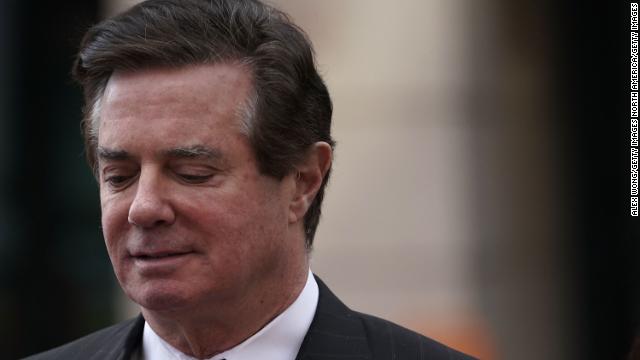 Paul Manafort will face a s second sentencing hearing next week for conspiracy and witness tampering in a separate case.
At the March 13 hearing, Manafort will be sentenced on the two charges he pleaded guilty to — conspiracy and witness tampering — as part of his admission that he had orchestrated a vast lobbying and money laundering criminal scheme.
The judge overseeing his case, Amy Berman Jackson, is currently deciding whether Manafort breached his plea deal with the Special Counsel's Office by allegedly lying to investigators during his cooperation interviews and grand jury testimony.
It's not yet known how much prison time in total Manafort will face or how much prosecutors will seek. His crimes combined could keep the 69-year-old Manafort in prison for well more than a decade.
He has been in jail since June 2018 following his witness tampering allegation.
3:32 p.m. ET, March 7, 2019
Paul Manafort will be sentenced today in Virginia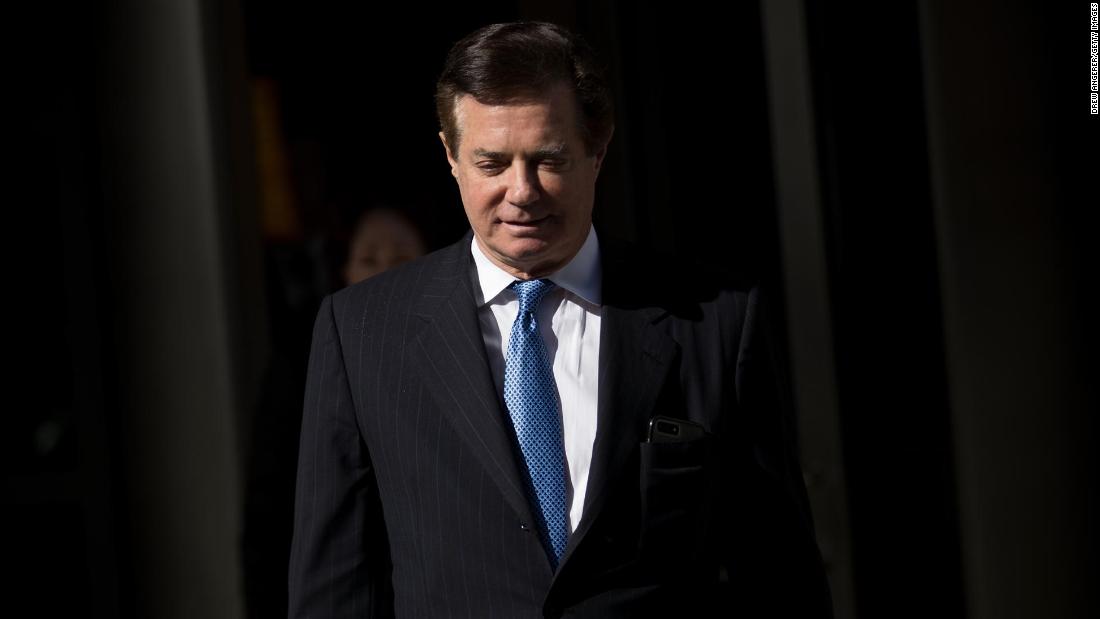 Paul Manafort is scheduled to be sentenced today in Virginia for bank fraud, tax fraud and other financial crimes related to the money he earned working for Ukrainian politicians.
A jury last August found Manafort, President Trump's former campaign chairman, guilty on eight counts of financial crimes, a major victory for special counsel Robert Mueller.
Prosecutors had previously agreed with a Virginia federal court assessment that Manafort should face between 19 and 25 years in prison for the jury convictions
Manafort recently submitted letters of support from friends and family and a 40-page memo arguing why he shouldn't spend the rest of his life in prison.
In his memo before sentencing to Judge T.S. Ellis of the Alexandria-based court, Manafort said he is "truly remorseful for his conduct."
It was his last major court filing before Ellis sentences him for a jury's conviction of financial fraud.