Ohio special election and primary results come in
11:57 a.m. ET, August 8, 2018
Our live coverage has ended. Go here or scroll through the posts below to read about Tuesday's key races.
1:38 a.m. ET, August 8, 2018
Republicans locked in tight governor's race in Kansas
From CNN's Eric Bradner
In the Republican primary in the Kansas governor's race, Trump-backed Secretary of State Kris Kobach and incumbent Gov. Jeff Colyer were waiting on results from the highly populated Johnson County, in the Kansas City area.
Kobach and Colyer were locked in a tight race as ballots were counted.
The two each had about 40% of the vote, but most of Johnson County was left to be counted.
Why this matters: President Trump on Monday endorsed Kobach over incumbent Colyer. In doing so, he ignored the pleas of the Republican Governors Association to stay out of the race. Kobach is widely seen as uniquely vulnerable in a general election due to his controversial national profile.
Kansas is a deep-red state -- Trump won there by 20 percentage points in 2016 -- and any Republican would be favored in the gubernatorial election in November.
But Democrats believe momentum from this spring's protests over education funding against Republicans who control the state government could make the state surprisingly competitive this fall. And Kobach -- who publicly backed Trump's false claim that millions of people voted illegally in 2016 and who advocates a hard-line approach to immigration -- could alienate Republican voters in areas like the Kansas City and Wichita suburbs.
12:32 a.m. ET, August 8, 2018
CNN projection: John James wins the GOP Senate nomination in Michigan
John James won the Republican Senate nomination in Michigan, CNN projects.
James is an African-American Iraq war veteran, who was endorsed by President Trump. He will face three-term Sen. Debbie Stabenow. Stabenow, a Democrat, is expected to win in the fall, but James could prove to be a formidable foe.
Earlier tonight, Trump took to Twitter to congratulate James:
11:59 p.m. ET, August 7, 2018
Progressive outsider falls short to establishment favorite in Michigan governor Democratic primary
From CNN's Gregory Krieg
Progressive outsider Abdul El-Sayed's bid for governor in Michigan fell short tonight, CNN projects, as the establishment favorite, former state senate minority leader Gretchen Whitmer, nabbed the Democratic nomination and a November date with Republican attorney general Bill Schuette.
Sen. Bernie Sanders, who defeated Hillary Clinton in the state back in 2016, and Alexandria Ocasio-Cortez lined up to back El-Sayed, who ran on an innovative "Medicare for all" plan and proposals for public broadband and tuition-free college.
But Whitmer, a respected liberal legislator who painted El-Sayed's platform as unrealistic in the purple state, kept the race close in areas El-Sayed needed to win big and ran up the score everywhere else.
Why this matters: The defeat is a setback for progressives, who are fighting the party establishment — and some long-held conventional wisdom — that says leftist politics won't play in the Midwest.
Where they go next: Sanders-loyal Democrats will now turn their eyes to Kansas, where a pair of progressive candidates — James Thompson and Brent Welder — are also on the ballot tonight.
11:25 p.m. ET, August 7, 2018
Trump tweets that Troy Balderson won (but the race is too close to call)
President Trump just tweeted that Republican Troy Balderson won "a great victory" in the special election for Ohio's 12th Congressional District — and claimed credit for the victory.
Important note: CNN is reporting that the race is still too close to call.
11:22 p.m. ET, August 7, 2018
Ohio's special election is too close to call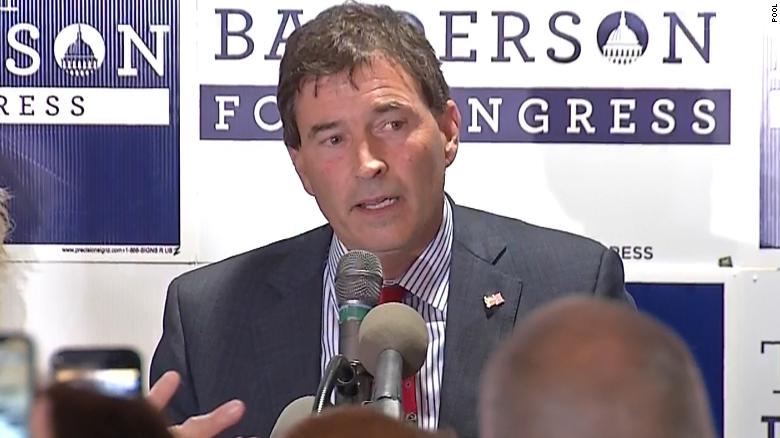 The race in Ohio's 12th District is too tight to project a winner. Republicans are claiming victory, but the Democrat has not conceded.
The CNN decision team will not make a projection in the Ohio 12th Congressional District special election tonight because the race is simply too close to call.
What the Democrat said: "We're not stopping now," Danny O'Connor said moments ago.
What the Republican said: "I'm honored... It's time to get to work," Troy Balderson said.
Where things stand: 100% of precincts have reported, but 100% of the votes have not been counted for the district. Currently, the Ohio Secretary of State reports there are 8,483 outstanding ballots that may be counted.
Here are the latest numbers from Ohio's Secretary of State: (Note: These numbers can change)
Outstanding absentees: 5,048
Outstanding provisionals: 3,435
As of 11:03 p.m. ET, the margin is .09%
Ohio law mandates that a recount must be performed in a district if the difference between two candidates is 0.5% or less.
The outstanding votes could push the difference either above or below the 0.5% mark. (If the margin is above 0.5%, candidates may still request recounts.)
Balderson (R): 101,566/50.2%
O'Connor (D): 99,800/49.3%
11:22 p.m. ET, August 7, 2018
Troy Balderson thanks President Trump
Republican Troy Balderson is speaking to supporters in Ohio's 12th Congressional District. He essentially declared victory — but the Ohio special election is still too close to call.
"Tonight I'm going to promise to you that I'm going to work relentlessly, relentlessly for this 12th Congressional District. America is on the right path, and we're going to keep it going that way. It's time to get to work. Over the next three months, I'm going to do everything I can to keep America great again. So that ... when we come back here in November, get ready, we've got to come back here in November, I have earned your vote for a second time. Danny O'Connor ran a hard race, and I look forward to campaigning against him again this fall."
Balderson also thanked President Trump for his visit last weekend.
"I'd like to thank President Trump, Mr. President coming to town," he said.
Trump visited Ohio on Saturday in what appeared to be an attempt to fire up the Republican base, but Democrats close to Democrat Danny O'Connor's campaign hoped it would also spur Democratic excitement and turn off Republicans wary of Trump. The President's approval in the district stands at 46%, with 49% saying they disapprove of his job performance.
Watch more from Balderson:
11:10 p.m. ET, August 7, 2018
Polls close in Washington
Polls just closed in Washington, where Democrats hope to win big tonight.
Democrats are facing off against perennial Republican candidate Dino Rossi for GOP Rep. David Reichert's seat in the 8th District. Reichert announced his retirement last year.
In the 5th District, House GOP Conference Chair Cathy McMorris Rodgers will most likely face a tough fight against former WSU Chancellor Lisa Brown.
11:30 p.m. ET, August 7, 2018
Danny O'Connor rallies the troops at campaign headquarters: "We're not stopping now"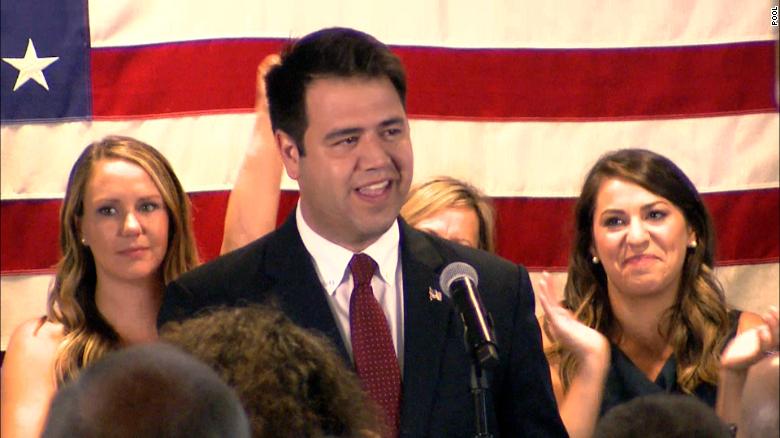 Danny O'Connor, the Democrat in Ohio's special election, just took the stage at his campaign headquarters to rally his supporters and tell him that he would continue the fight. He notably did not concede.
He said:
"We are fighting for a better America. We went door-to-door, we went house to house. We made our case for change. We will make that case tomorrow. We're not stopping now. Tomorrow, we rest and then we keep fighting through to November. Let's go out there, let's get it."
Later, O'Connor tweeted this: