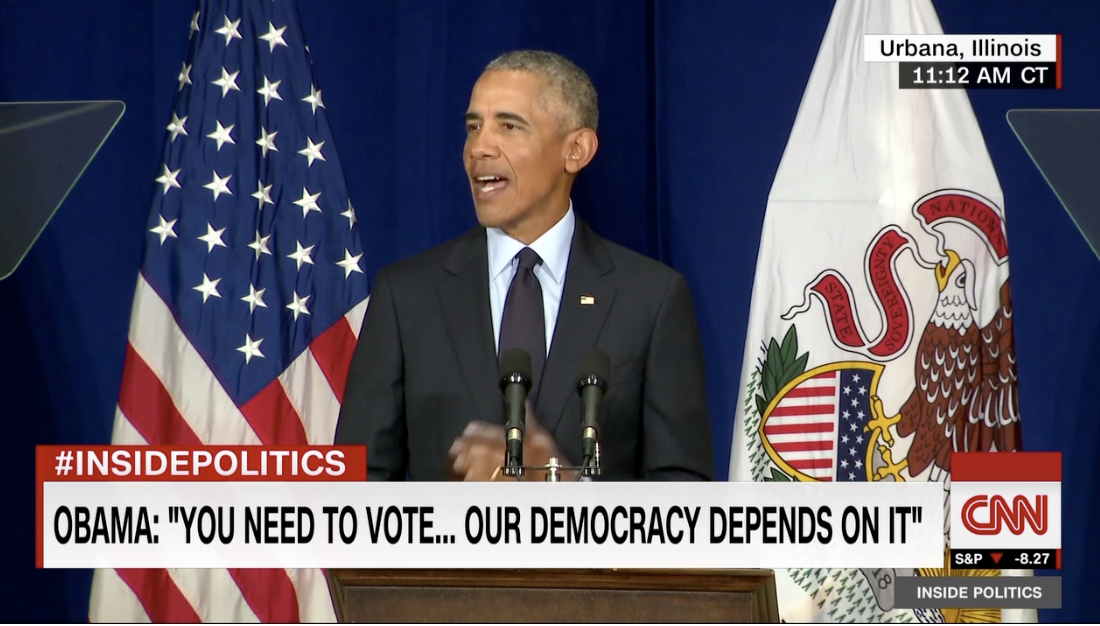 President Barack Obama, speaking to college students, explained why he had remained silent after leaving the White House.
For Obama, it was partly about connecting and catching up with family, but he also said he was trying to make room for "new voices and new ideas."
"The truth is, after eight years in the White House, I needed to spend some time one on one with Michelle if I wanted to stay married," he said. "And she says hello, by the way. I also wanted to spend some quality time with my daughters, who were suddenly young women on their way out the door."
In a lighthearted moment that drew laughter from the crowd, Obama pleaded with the students to call their parents.
"And I should add, by the way, now that I have a daughter in college, I can tell all the students here, your parents suffer. They cry privately. It is brutal. So please call. Send a text," he said.
Obama then added, "Truth was, I was also intent on following a wise American tradition of ex-presidents gracefully exiting the political stage and making room for new voices and new ideas. We have our first president, George Washington, to thank for setting that example."