New York votes in primary election
11:36 p.m. ET, September 13, 2018
12:11 a.m. ET, September 14, 2018
Make no mistake: Progressives did well in New York on Thursday
Cynthia Nixon may have fallen short against Andrew Cuomo, but New York progressives actually had a really good night.
Those on the left were targeting nine Democratic state senators who had teamed up with the Republicans in previous legislative sessions, which took away power from the Democrats.
At this hour, six of these nine are either trailing or have been defeated by more liberal challengers. 
Most impressively, progressives were able to take down the leader of these rogue Democrats State Sen. Jeff Klein. He was beaten by Alessandra Biaggi, who comes from a political family and was backed by Alexandria Ocasio-Cortez. 
In 2018, Democratic voters are in no mood for Democratic politicians who get too comfortable with Republicans.
11:26 p.m. ET, September 13, 2018
Nixon: "Before even a single vote was cast... we had already won"
Cynthia Nixon thanked a crowd of supporters for backing her at her election night party, and explained why she was still inspired after tonight's defeat.
She told them, "Before even a single vote was cast in this election, we had already won," according to prepared remarks.
"Ours isn't just a symbolic victory," she said, explaining how her campaign forced Cuomo "to make concrete commitments that will change the lives of people across this state."
Among them:
"For seven and a half years, the Governor said he had no power to disband the IDC, the group of breakaway corporate Democrats who handed the State Senate to the Republicans. Then, two weeks into our campaign, he miraculously disbanded them."
"Just last year, the Governor opposed recreational marijuana and labeled it a 'gateway drug.' We came out strongly in favor of legalizing it as a matter of racial justice, and the next day, the Governor declared that 'the facts on marijuana have changed.' Now, the state is actually moving towards full legalization."
"From the day I entered this race, we made the crisis in the New York City subway a cornerstone of our campaign. Now, everyone in New York understands that the Governor controls the subway, and it's the Governor's responsibility to fix it."
"On the same day that we released our climate justice plan in the Rockaways, the Governor reversed himself and halted the construction of a pipeline that would've devastated that community's water and health."
Other issues she brought up: "Banning plastic bags. Untying teacher evaluations from test scores. Increasing funding for NYCHA. Protecting Seneca Lake. Restoring voting rights to felons on parole. The list goes on and on."
"As progressives," Nixon told them, "and as New Yorkers, we have to hold the governor accountable for the commitments he's made over the last 6 months. But these are real victories."
"Some people have called this the Cynthia effect. I call it what happens when we hold our leaders accountable."
11:11 p.m. ET, September 13, 2018
Nixon may have lost tonight, but she'll still be around in November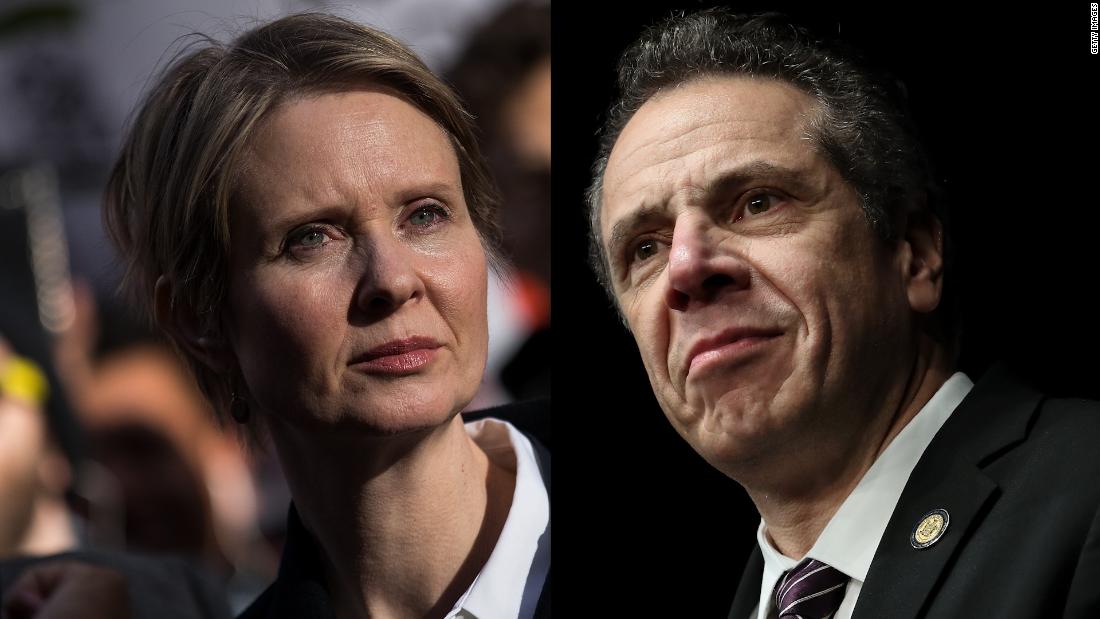 Cynthia Nixon has seemingly conceded the Democratic nomination to Andrew Cuomo. That doesn't mean her campaign is officially over, however.
Nixon has the backing of the state's Working Families Party. That gives her a place on the ballot in November, unless she goes through some legal hoops to remove herself. At this point, Nixon has not indicated that she would do so. 
Polling indicates that Nixon pulls a substantial portion of votes in the general election. In a July Quinnipiac University poll, Nixon took 13% of the vote on the WFP line including 19% from self-identified Democrats. Cuomo still leads in the general election over Republican Marc Molinaro 43% to 23% in such a scenario. 
11:06 p.m. ET, September 13, 2018
Tish James to win NY Democratic AG primary, crossing key hurdle towards becoming the first black woman elected to statewide office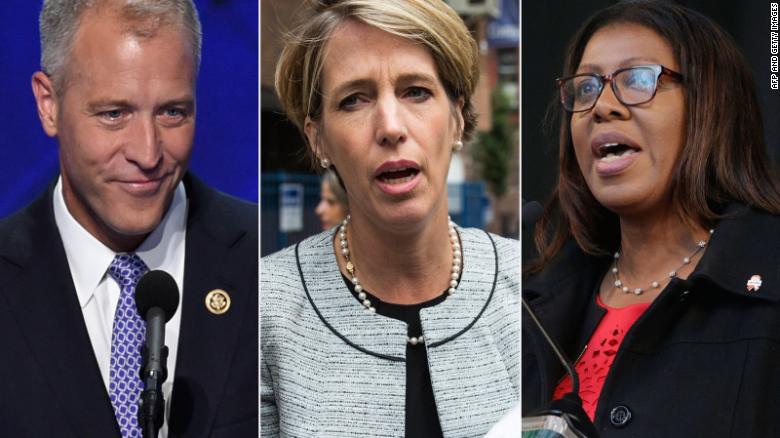 New York City Public Advocate Tish James has emerged from a crowded field to win the Democratic primary for state attorney general, CNN projects, putting her on a path to taking over one of the country's most powerful law enforcement offices.
If she wins in November, James will become the first black woman elected win statewide office in New York. The former city council member was endorsed by Gov. Andrew Cuomo, and reaped the benefits of the backing of the state Democratic establishment, but is also likely to appear on the progressive Working Families Party ballot line this fall.
A former public defender and city council member, James outlasted anti-corruption activist and scholar Zephyr Teachout, Rep. Sean Patrick Maloney and Leecia Eve, a Verizon lobbyist.
She will face Republican Keith Wofford, a Buffalo native, in a general election contest to replace Barbara Underwood, who was appointed to the job by the state legislature following the resignation of Eric Schneiderman, who departed in May after four women accused him of assault in an explosive report in The New Yorker.
In the Democratic debates, James was critical of the Trump administration, saying that the President has "trampled on the rights of countless individuals throughout the state of New York" while pledging to "challenge the forces-that-be and stand up for marginalize communities" targeted by White House policies.
The New York state attorney general's office has often been used as a launching pad for ambitious officials. Both of Schneiderman's predecessors, Eliot Spitzer and Cuomo, won the governorship after running the office. If she wins it in November, James will immediately be thrust into the national spotlight because of Trump's business ties in New York and the potential to further challenge his administration in court.
James has called the President an "embarrassment to all that we stand for" and suggested in web video that "he should be charged with obstructing justice," saying she planned to "follow the money because we believe that he is engage in a pattern and practice of money laundering."
She entered the final days of the campaign in what seemed like a dead heat with Teachout, who was the progressive grassroots favorite, and Maloney, who was stronger with voters outside the city. But she overtook them with a boost from Cuomo's financial might — his barrage of television commercials touted "Cuomo, Hochul and James" — and the split loyalties of the Working Families Party, which didn't attack her and instead dedicated its resources hammering Maloney over his support for recent legislation to roll back bank regulations and past votes against a number of Obamacare-related bills.
"There are two incredible progressive women in this race," WFP state director Bill Lipton said of James and Teachout back in May. "New Yorkers would be lucky to have either as our next Attorney General."
9:42 p.m. ET, September 13, 2018
Gov. Andrew Cuomo easily defeats actress and activist Cynthia Nixon in the New York Democratic primary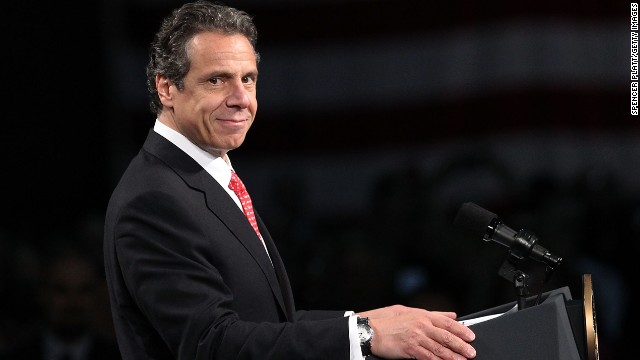 New York. Gov. Andrew Cuomo will win the Democratic nomination for a third-term on Thursday night, CNN projects, easily defeating a challenge from his left by progressive activist and actress Cynthia Nixon.
The Empire State primary marked the final opportunity this year for left-wing insurgents to unseat powerful Democratic incumbents. But Cuomo, a battle-tested campaigner with deep pockets, consolidated establishment support in the spring and spent the summer blitzing the airwaves, spending more than $8 million over three weeks late in the contest to head off any momentum growing around Nixon's insurgent bid.
Nixon's decision to run was met with a hard line of resistance from top party officials inside the state and nationally, who backed Cuomo as both a liberal champion and the best positioned candidate to stand as a bulwark against the Trump administration and an increasingly conservative Supreme Court.
Pushing for universal rent control, single-payer health care, new funding for public schools and a large-scale renewal of New York City's broken-down subway system, which is controlled by the state, Nixon spent much of the spring and summer relentlessly attacking Cuomo and his political agenda as insufficiently ambitious for one of the country's bluest states.
"I voted for him eight years ago because I remembered his dad," Nixon said of the governor and his father, the popular late former Gov. Mario Cuomo, at a rally in Brooklyn on Saturday. "And because I believed that he was a Democrat, the way he said he was. But what happened? Since he's taken office, he seems to have forgotten that he's a Democrat. He's governed like a Republican."
The charge was a familiar one among New York progressives, who fault Cuomo for the state's failure to pass its own DREAM Act, legislation to protect abortion rights and serious campaign finance revisions. And while they credit his successful push to legalize same-sex marriage in 2011, years before most other states took the step, his critics also point to it as evidence that he is not committed to delivering on other liberal priorities.
On the trail last weekend, Cuomo veered strategically between listing his achievements and railing against Trump.
"The President says, 'I'm fighting with Gov. Cuomo but it's just Gov. Cuomo that I'm fighting with, just Gov. Cuomo -- everybody else agrees with me,' " Cuomo said at a rally on Long Island, rehashing his recent Twitter dust-up with Trump before framing the ask: "I want you to come out Thursday and vote for me. And I want, when you fill in that little hole there on that little ballot, I want you to be saying, 'No, President Trump, it's not just Andrew who disagrees with you. Every decent New Yorker disagrees with you.' "
Cuomo will face Republican Marc Molinaro in the November general election.
9:14 p.m. ET, September 13, 2018
Polls close in New York primary
The polls in New York's primary closed at 9 p.m. ET. We're now awaiting results. Stay tuned.