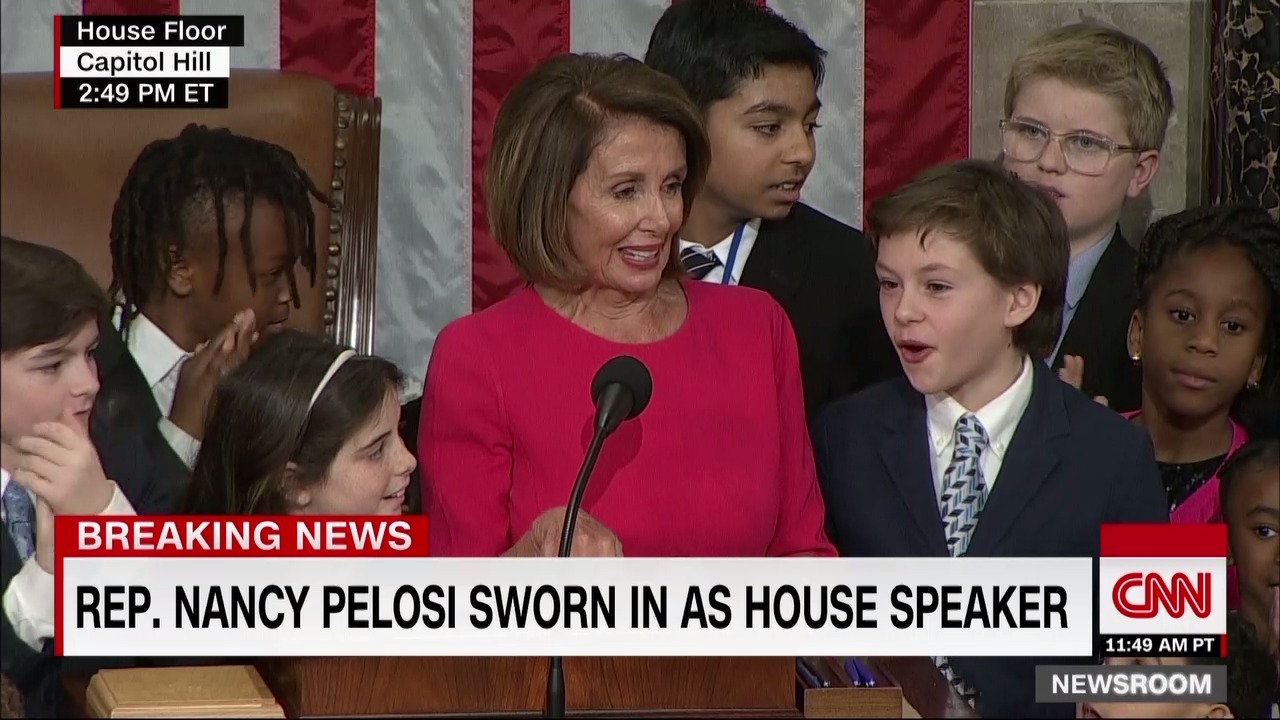 House Speaker Nancy Pelosi just took her oath of office and called the House to order.
"I now call the House to order on behalf of all of America's children. Go kids!" she said moments after being sworn in.
Before taking the oath, she called up her grandchildren, as well as any other children who wanted to join her.
Watch below: