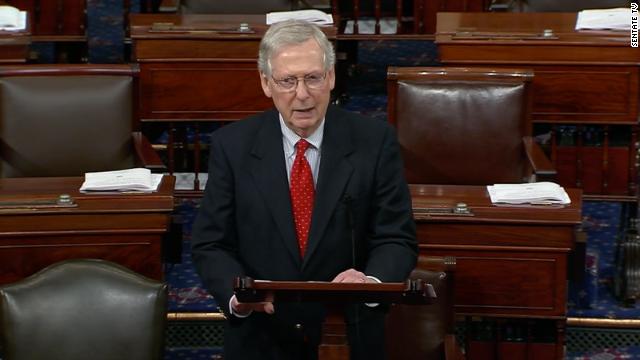 Senate Majority Leader Mitch McConnell welcomed the 116th Congress on Thursday, which is also the 13th day of the partial government shutdown.
"I'm glad to be welcoming back my friends and returning colleagues to what I hope will be a productive session," he said.
McConnell also spoke about the House, which switched from Republican to Democratic control today.
"We know that the Senate with a Republican majority is fertile soil for big, bipartisan accomplishments. The question is, will the newly Democratic House join in this good momentum or bring it to a standstill?" he said.
He continued: "It's a clear choice and will be clear to the American people watching all this at home. Good governance or political performance art? The public interest or political spite? Policymaking or presidential harassment?"