Robert Mueller submits Russia report
7:02 p.m. ET, March 22, 2019
Attorney General William Barr is still reading Mueller's report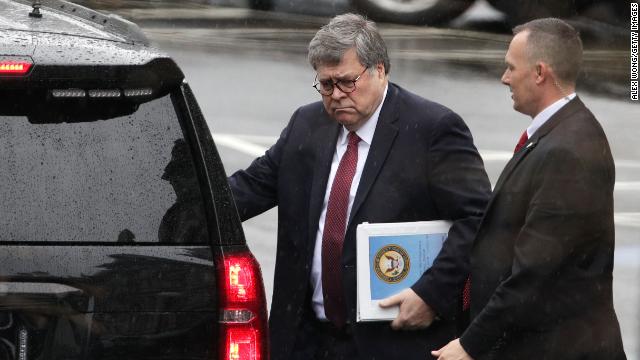 Attorney General William Barr is still at the Justice Department, and he's reading special counsel Robert Mueller's report, a Justice official said. 
Deputy Attorney General Rod Rosenstein, who was expected to leave the Justice Department sometime in mid-March, doesn't have a departure date at this time.  
6:55 p.m. ET, March 22, 2019
Mueller will be "concluding his service in the coming days," spokesman says
Special counsel Robert Mueller "will be concluding his service in the coming days," according to Peter Carr, spokesman for the special counsel's office.
Carr went on to say, "A small number of staff will remain to assist in closing the operations of the office for a period of time."
6:50 p.m. ET, March 22, 2019
Sen. Chuck Schumer: It's "imperative" the full report be made public
Senate Democratic Leader Chuck Schumer just spoke to reporters about special counsel Robert Mueller's report.
Schumer again called for the report's release.
"Now that the special counsel Mueller has submitted his report to the attorney general it is imperative for Mr. Barr to make the full report public, and provide its underlying documentation and findings to Congress," Schumer said.
Earlier today, Schumer and House Speaker Nancy Pelosi released a joint statement calling on Attorney General William Barr "to make the full report public and provide its underlying documentation and findings to Congress."
Watch his statement:
6:44 p.m. ET, March 22, 2019
Schiff: House Intel will subpoena Mueller if necessary
House Intelligence Committee Chairman Rep. Adam Schiff said on Friday that his panel was willing to subpoena special counsel Robert Mueller, if needed, in order to obtain a clearer picture of the contents of his final report.
"If necessary, we will call Bob Mueller or others before our committee," he told CNN's Wolf Blitzer, predicting that the Judiciary Committee may summon Attorney General Bill Barr for testimony as well.
Barr received Mueller's completed report Friday, and could brief House committee leaders on its key conclusion as soon as this weekend.
Schiff continued:
"At the end of the day, the (Justice) department is under a statutory obligation to provide our committee with any information regarding significant intelligence activities, including counterintelligence. And it's hard to imagine anything more significant than what Bob Mueller has been investigating."
"This began as a counterintelligence investigation by the FBI. It began as the same in our committee, and we have a right to be informed and we will demand to be informed about it," he added.
Schiff did not say whether the Mueller's potential testimony would occur behind closed doors or publicly.
Hear the moment:
6:29 p.m. ET, March 22, 2019
What it's like at Mar-a-Lago right now
As President Trump and White House officials digest the news that special counsel Robert Mueller's investigation has concluded, Republican donors are milling about Mar-a-Lago.
The Palm Beach GOP dinner is being held at Mar-a-Lago tonight. Attendees have been hanging around by the pool for a pre-reception and watching as White House officials come and go, one source at Mar-a-Lago said.
So far: There is no sighting of the President.
7:01 p.m. ET, March 22, 2019
There are 10 remaining prosecutors in Mueller's office as of today
Special counsel spokesman Peter Carr confirmed there are 10 remaining prosecutors under special counsel Robert Mueller.
Six are on detail from the Justice Department and four joined the office directly from private practice. 
Carr at this time is referring all other questions to the Department of Justice.
These are the prosecutors who are on detail:
Rush Atkinson: He's the prosecutor involved in the Roger Stone and Michael Cohen cases and the cases against the Russians.
Michael Dreeben: He's a senior appellate attorney and handles arguments in some appeal and trial-level Mueller cases.
Adam Jed: He's an appellate attorney who works closely with Dreeben.
Elizabeth Prelogar: She's an appellate attorney who also works closely with Dreeben.
Andrew Goldstein: He's a senior prosecutor in the unit and was involved in the Stone, Cohen and George Papadopoulos prosecutions.
Aaron Zelinsky: He is prosecuting Roger Stone and has been seen at court for non-public matters twice this month. He was also involved in the Papadopoulos case.
6:15 p.m. ET, March 22, 2019
A heavy staff presence will be around the President this weekend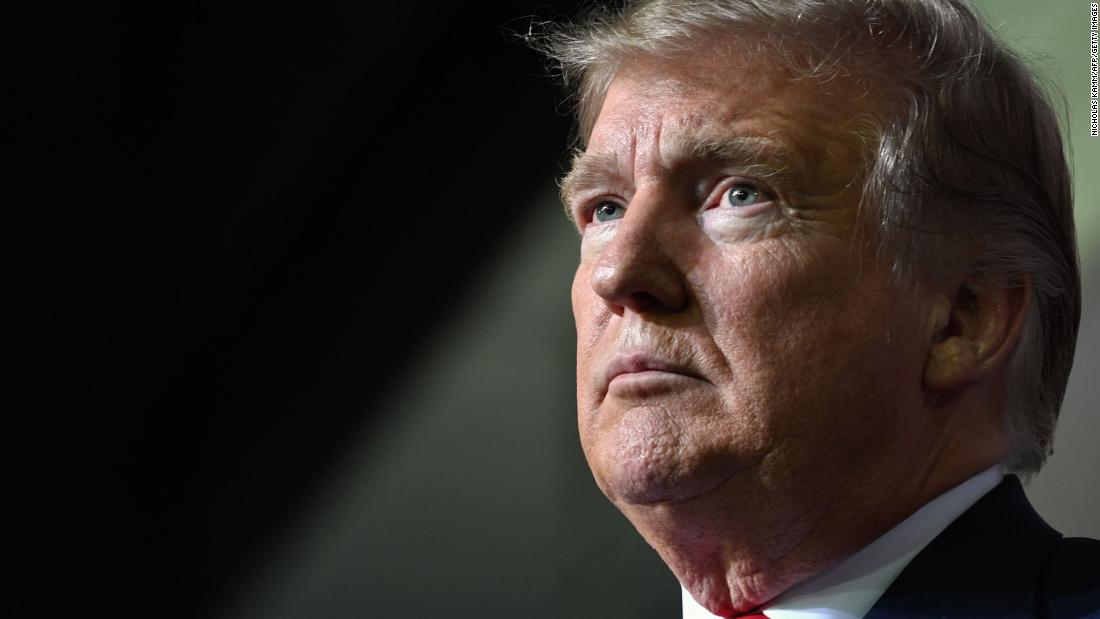 There's a larger number of staffers with President Trump in Palm Beach this weekend than normal, sources tell CNN. 
Not only is he joined by several members of his legal team, including heavy weights Pat Cipollone and Emmet Flood, but also other members of the legal team, both press secretaries and several other officials.
What usually happens: Typically, when the President travels to his Mar-a-Lago resort, only a handful of staffers join him. 
The halls of the West Wing were quiet today as officials waited for the Justice Department to announce that special counsel Robert Mueller's investigation was over.
Several say they were surprised that Attorney General William Barr said he could provide information about the report "as soon as this weekend," but feel it signals good news for the White House.
6:09 p.m. ET, March 22, 2019
How the House Judiciary leaders received the news
Judiciary Committee spokesman Daniel Schwarz told CNN that a Department of Justice official stopped by to the House Judiciary office right around 5 p.m. ET, where the majority and minority counsel representatives received the one-page letter in a manila envelope.
It was a short meeting.
The majority counsel provided a copy to Chairman Jerry Nadler -- he is in New York, so they read it over the phone with him.
There are no further meetings on the Hill planned in person tonight.
6:08 p.m. ET, March 22, 2019
It was a hasty departure this afternoon for the special counsel team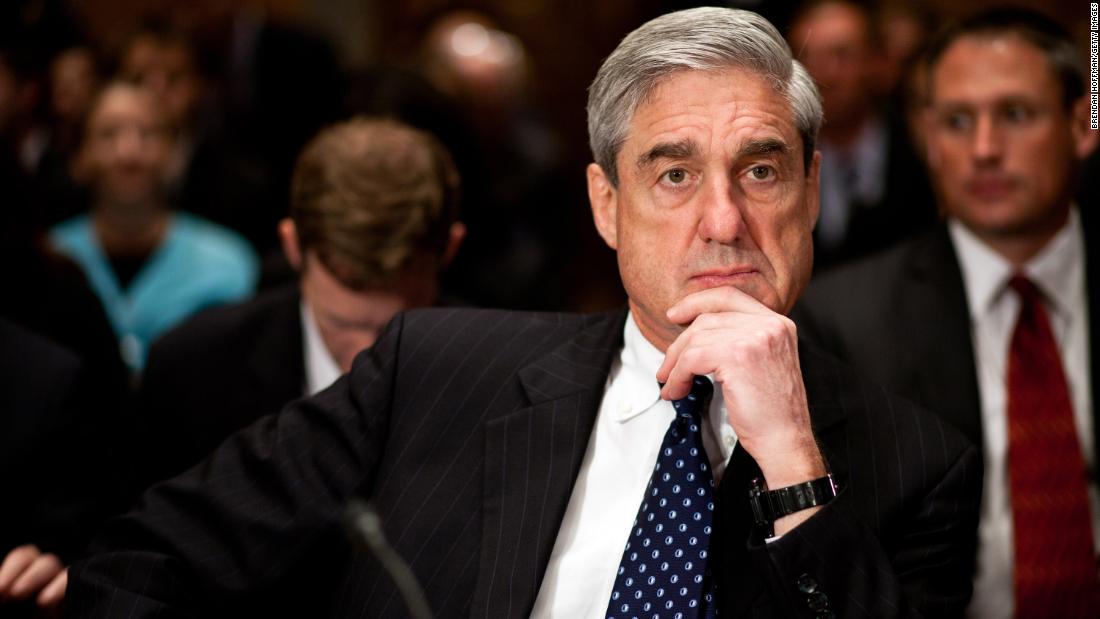 Every prosecutor seen entering the office this morning was gone by 4 p.m. ET.
Scott Meisler walked out with a backpack and suitcase, stopping briefly to take a photo of the flock of cameras outside. Rush Atkinson, Michael Dreeben, James Quarles, Andrew Goldstein, Elizabeth Prelogar, Aaron Zebley and Adam Jed had all either driven or walked out of the building. Aaron Zelinsky, the last man standing, left at 3:38 p.m. ET.
Where was Robert Mueller? One minute later, the head of the special counsel's security sped out of the garage and drove north in Robert Mueller's car. No one else was in the car.
The press outside the garage was buzzing for the first time all day. About 10 minutes later a woman in a compact car drove out saying, "He's coming, he's coming." Then, the silver Ford expedition drove out of the building.
Was Mueller inside? All clues point to yes because this car was likely used this morning, at about 7:11 a.m., to bring in Mueller.
This morning a silver Ford Expedition with tinted windows — a vehicle that CNN's stakeout team has previously seen used to transport witnesses and persons of interest — entered the garage. Curtis Heide, an FBI agent known on the team, was driving. Was Mueller in the backseat? It was impossible to tell.