Mueller indicts 12 Russians for DNC hacking
9:44 p.m. ET, July 13, 2018
Roger Stone says he's "probably" the unnamed person in today's indictment
Roger Stone says he's "probably" the unnamed individual in a new Russia probe indictment made public Friday who is described as having communicated with Guccifer 2.0 in 2016.
"I think I probably am the person referred to," he told CNN's Chris Cuomo.
Earlier Friday, Stone, a longtime associate of President Donald Trump and political figure, acknowledged to CNN that an exchange in the indictment matches messages he previously released, but initially maintained that he did not believe that he is the unnamed person in the indictment. Stone said the messages "don't provide any evidence of collaboration or collusion."
The indictment states that on Aug. 15, 2016, and again on Sept. 9, Russian officers posing as Guccifer 2.0 "wrote a person who was in regular contact with senior members" of the Trump campaign, with language that matches Twitter messages previously released by Stone, who is not named in the indictment.
In his interview later Friday with Cuomo, Stone that he "misunderstood the reference." 
"I never denied that it was me, I just didn't understand the earlier reference," Stone said.
Watch the moment:
8:57 p.m. ET, July 13, 2018
What today's indictment tells us about the Russian hacking effort
The Justice Department's indictment of 12 Russian military intelligence agents on Friday was jaw-dropping in its scope and level of details into attempts to influence the 2016 US presidential election.
The indictment shows the lengths the Russians allegedly went to in order to defeat Hillary Clinton, thereby aiding Donald Trump's campaign. Their actions throughout 2016 resulted in multiple criminal charges, from identity fraud to money laundering conspiracy.
Here are nine takeaways from the indictment:
To commit the alleged crimes, the Russians targeted more than 300 people affiliated with Clinton's campaign and Democratic political organizations, including the Clinton campaign chairman, John Podesta.
Once inside the Democratic computers, they searched for keywords like "Hillary," (then-GOP candidate Ted) "Cruz," "Trump" and "Benghazi investigations" so they could steal the most damaging files. They wanted opposition research, campaign field operations and voter data, the indictment alleges.
From Twitter and Facebook to WordPress, the hackers used the online services most ingrained in American society for posts that spread their illicit information.
Even bitcoin, the electronic cash that's kept Silicon Valley abuzz, played a key role in the Russians' efforts to build their hacking infrastructure.
The hacking tools included emails disguised as Google security alerts containing bogus links and malware deposited on servers.
They stole passwords, tracked keystrokes, took screenshots and watched banking information, the indictment said.
And then, to spread the documents they collected, the Russians lied about their identity.
The Russian military intelligence hackers snooped around online presences for state board of elections and county offices in Florida, Georgia and Iowa.
They stole personal information like names, addresses, partial social security numbers and drivers' license numbers for about 500,000 voters.
7:06 p.m. ET, July 13, 2018
Former CIA director: I "would not be surprised" if future indictments were of Americans
Former CIA Director Michael Hayden anticipates many more indictments — including those of Americans — to come in special counsel Robert Mueller's investigation into Russian interference in the 2016 US election.
Hayden said today's indictments against 12 Russian officers are not the end.
"The richer in detail we get, the more I begin to believe that we're probably going to be seeing a widening circle (of indictments) here," Hayden told CNN on Friday.
Hayden, who was CIA director under President George W. Bush, added that he "would not be surprised" if future indictments were of Americans, citing the seemingly deliberate move to not explicitly deny American involvement in today's indictment.
"The indictment clearly says, we take no view on whether Americans were involved," he explained. "It doesn't say there were no Americans involved."
5:55 p.m. ET, July 13, 2018
RNC chairwoman: It's time to end "investigations into non-existent collusion"
Republican National Committee chairwoman Ronna McDaniel issued a statement about today's indictments, saying it's clear "that there was no collusion by the Trump campaign."
McDaniel blasted the Russians for attacking the US electoral system and said they were "ultimately unsuccessful in altering the results of the election."
"The American people have watched the President's political opponents desperately search for evidence of collusion for years now," she said. "While it's important that we do all we can to safeguard our future elections, it's long past time for investigations into non-existent collusion to end."
In the same statement, McDaniel urged Americans to come together to prevent an attack from happening again.
"Any breach of our political organizations — regardless of party — is an affront to all of us, and we should come together as Americans to prevent it from ever happening again," she said.
5:38 p.m. ET, July 13, 2018
Intelligence captured some of the defendants congratulating each other, source says
Intelligence gathered by US officials captured some of the Russians accused in today's indictments congratulating each other and celebrating the success of their operation during the campaign, according to a person familiar with the investigation.
They were also captured celebrating President Trump's victory. The source said the intelligence was gathered both before and after the 2016 presidential election.
Watch more:
4:37 p.m. ET, July 13, 2018
Nancy Pelosi calls on Trump to cancel summit with Putin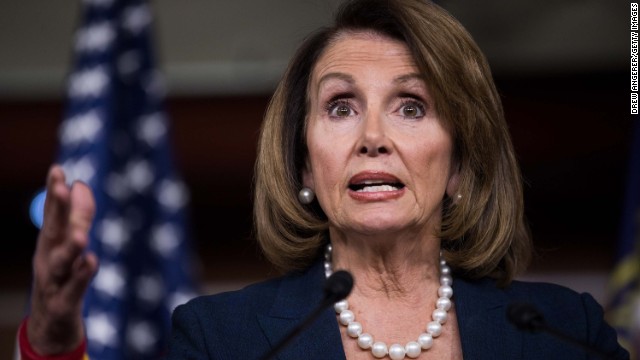 House Minority Leader Nancy Pelosi took to Twitter today to call on President Trump to cancel his meeting next week with Russian President Vladimir Putin in Helsinki, Finland.
She tweeted:
Earlier today, Pelosi slammed Republicans for "sham hearings" and called on Trump to "stand up" to Putin, noting that if he didn't, it would be a "profound betrayal of the Constitution and our democracy."
4:15 p.m. ET, July 13, 2018
Russia says "bogus" indictments aim to "spoil" Trump-Putin meeting
Russia's foreign ministry said there is no evidence that the 12 Russian officers indicted Friday in special counsel Robert Mueller's investigation were involved in the hacking of Democratic Party emails during the 2016 US presidential election.
The ministry said in a statement the "bogus story" aimed to "spoil the atmosphere" before Monday's meeting between Russian President Vladimir Putin and President Trump in Helsinki, Finland.
"It is regrettable that the duplication of false information in Washington has become the norm, and criminal cases are worked up for obvious political reasons. The question remains: how long will they continue to break this shameful comedy that disgraces the US?" the ministry said. 
4:20 p.m. ET, July 13, 2018
White House says Trump-Putin summit is not being canceled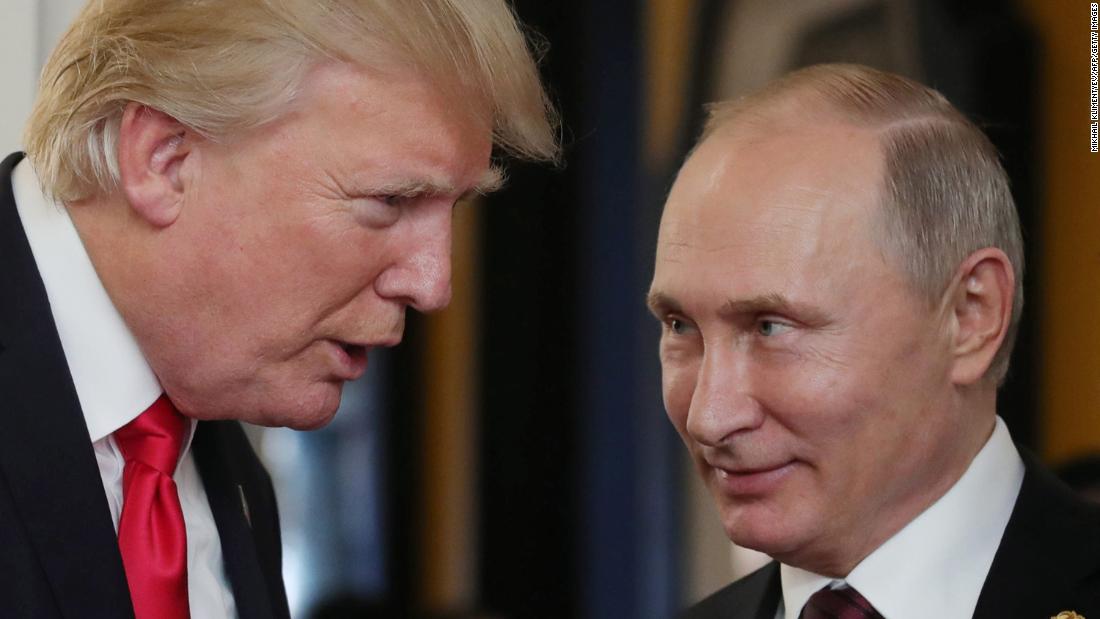 White House press secretary Sarah Sanders said the summit with Russian President Putin is not being canceled.
That follows calls from some members for the president not to hold the meeting following the indictments.
4:05 p.m. ET, July 13, 2018
John McCain: Trump must show strength in meeting with Putin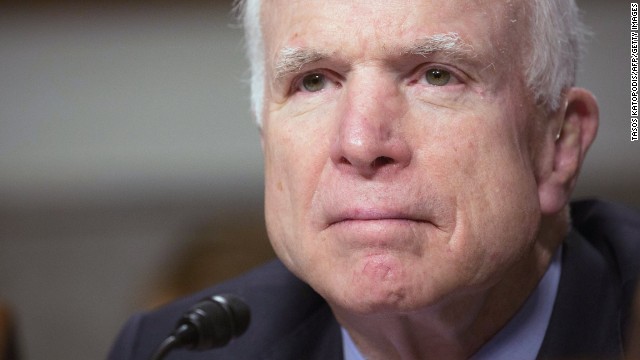 Republican Sen. John McCain, in a statement on today's indictments, said President Trump must confront Russian President Vladimir Putin from "a position of strength."
McCain, chairman of the Senate Armed Services Committee, said today's charges confirms that the Kremlin attacked the 2016 election and worked to "sow chaos and dissension among the American electorate, and undermine faith in our democracy."
"President Trump must be willing to confront Putin from a position of strength and demonstrate that there will be a serious price to pay for his ongoing aggression towards the United States and democracies around the world," the Arizona lawmaker said.
"If President Trump is not prepared to hold Putin accountable, the summit in Helsinki should not move forward," he added.