Mueller indicts 12 Russians for DNC hacking
3:21 p.m. ET, July 13, 2018
Mueller has so far brought 191 criminal charges against 32 individuals and 3 companies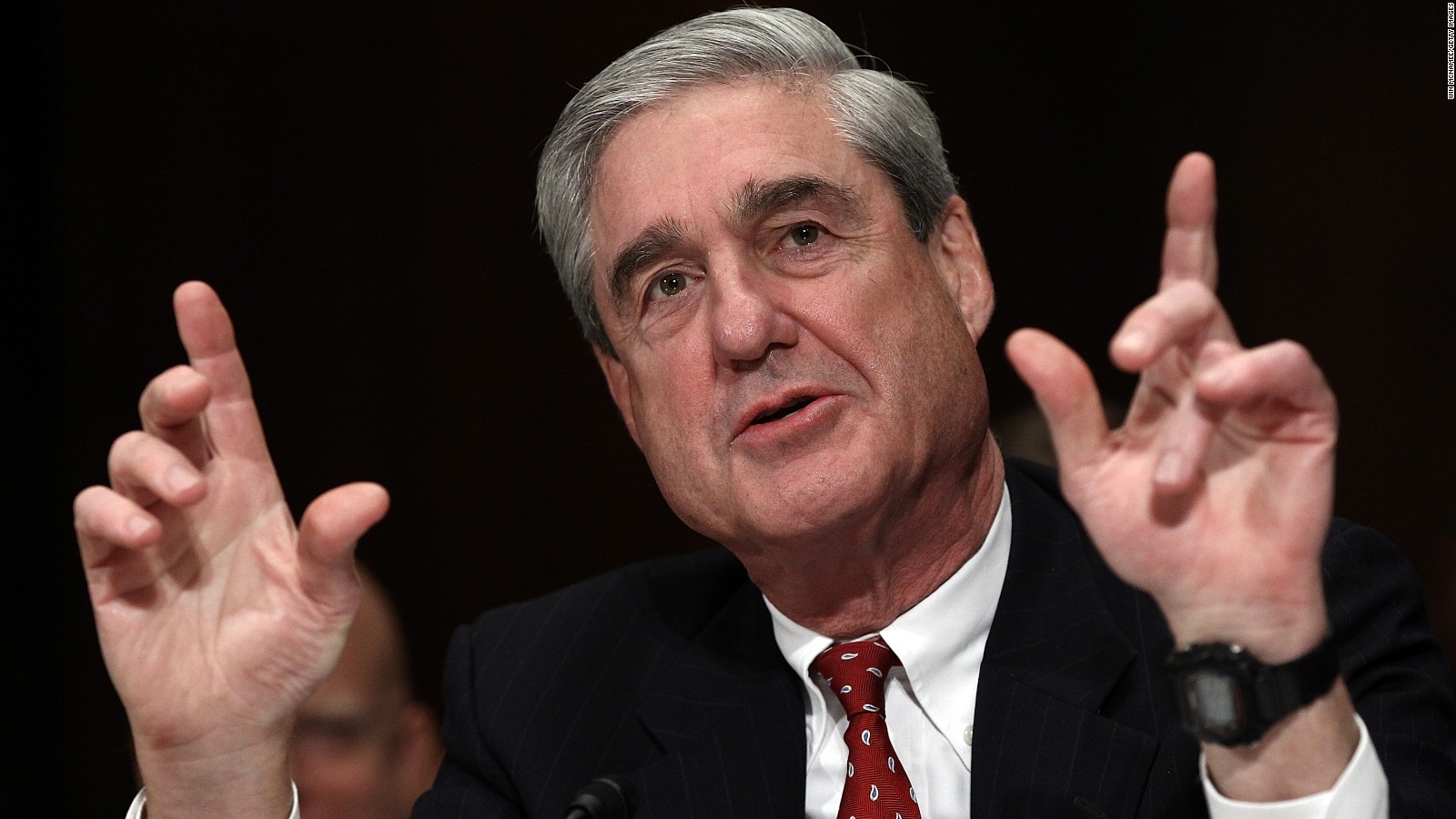 Special counsel Robert Mueller has now brought 191 criminal charges against 32 people and 3 companies as part of his investigation into Russian meddling and related matters. This includes today's indictment which has 112 new charges against 12 Russian operatives.
Support for the investigation is slipping: Most Americans continue to believe that the Russian effort to influence the 2016 presidential election is a serious matter that should be investigated, but the constant criticism by President Donald Trump of of the "rigged witch hunt" is taking its toll, according to a recent CNN poll
The number of Americans who approve of how Mueller is handling the investigation has dropped from 48% in March to 44% in May to just 41% in June, the lowest it has been in CNN's polling.
Earlier Friday, just hours before Deputy Attorney General Rod Rosenstein announced the latest round of indictments, President Trump again assailed the investigation as a "rigged witch hunt" and said it "really hurts our country." He made the remarks knowing the indictments were coming -- Rosenstein briefed the President earlier this week.
3:00 p.m. ET, July 13, 2018
Indictment alleges scheme to manipulate voting systems and officials
Today's indictment outlines the Russians' scheme to manipulate official voting systems and officials, the indictment alleges.
Some of the defendants in July 2016 hacked into the website of an unnamed state's board of elections and stole information related to approximately 500,000 voters, the indictment alleges, including names, addresses, partial social security numbers, dates of birth, and driver's license numbers.
Those involved in the scheme, the indictment alleges, also:
Targeted other state and county offices responsible for administering the elections, and "visited the websites of certain counties in Georgia, Iowa, and Florida to identify vulnerabilities."
Allegedly hacked into the computers of an American vendor that supplied software used to verify voter registration information in elections, according to the indictment. 
Just before the election in November 2016, the defendants used an email account that had been designed to look like an email address from that hacked vendor to send over 100 spear-phishing emails to organizations and personnel involved in administering elections in a number of counties in Florida, the indictment says. 
2:46 p.m. ET, July 13, 2018
Manafort judge assigned Russian hacking case
Court records show that DC federal Judge Amy Berman Jackson will handle the Russian hacking case unveiled earlier this afternoon.
Judge Berman Jackson also oversees the criminal case against former Trump campaign chairman Paul Manafort on foreign lobbying violations and against his close associate Konstantin Kilimnik, a Russian who helped Manafort lobby for Ukrainians and who is jointly accused of witness tampering with Manafort.
The judge will also sentence Manafort deputy Rick Gates, who is cooperating with investigators and pleaded guilty to criminal charges in February. Manafort has pleaded not guilty. Kilimnik remains in Moscow and has not appeared in US court.
The judge assignment signals that the case is not closely related to Mueller's separate indictment of 13 Russians and three companies for using a social media scheme to distribute anti-Clinton propaganda during the 2016 presidential election.
Jackson previously upheld the authority of Robert Mueller to charge Manafort.
2:03 p.m. ET, July 13, 2018
Sen. Warner fears President Trump will be "taken advantage of" by Putin in meeting
Senate Intelligence Committee ranking member Mark Warner said President Trump should not do a one-on-one meeting with President Putin.
Asked why by CNN, Warner said he's concerned the Trump "can be taken advantage of" by Putin.
He said if they wouldn't make election security a priority, it should be scrapped.
Warner also called on Republicans and President Trump to stop calling the investigation a witch hunt and back off attacks on special counsel Robert Mueller.
He also said a "vast amount of information" is new to the Senate Intelligence Committee. He would not discuss evidence of collusion but pointed to circumstantial evidence.
Watch:
1:53 p.m. ET, July 13, 2018
Republican senator: "Patriotic Americans should understand that Putin is not America's friend"
Republican Senator Ben Sasse just reacted to the indictments and called on "all patriotic Americans" to acknowledge that the 2016 hacking effort was, in fact, a Russian government-sanctioned attack on America.
"The US intelligence community knows that the Russian government attacked the US. This is not a Republican or a Democrat view -- it is simply the reality," Sasse said.
"All patriotic Americans should understand that Putin is not America's friend, and he is not the President's buddy. We should stand united against Putin's past and planned future attacks against us."
1:44 p.m. ET, July 13, 2018
Roger Stone says he does not believe he is the unnamed person in the indictment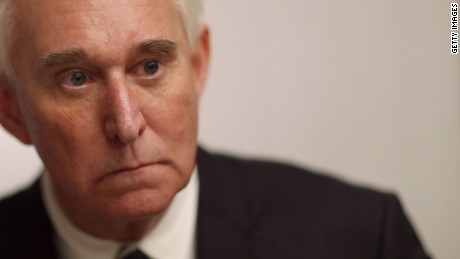 Roger Stone tells CNN following today's indictment that he does not believe that he is the unnamed person in the indictment who is described as having communicated with Guccifer 2.0 in 2016.
That person was described as "a person who was in regular contact with senior members" of the Trump campaign. The Twitter messages included in the indictment match those that Stone previously released.
"I don't think it is me because I wasn't in regular contact with members of the Trump campaign," Stone said over the phone. "Look, Rosenstein said in his comments that they knew of no crime by US citizens. They included my exchange with Guccifer which is now public, in the indictment. And it's benign. So I don't know that it refers to me."
Stone insisted: "My contact with the campaign in 2016 was Donald Trump. I was not in regular contact with campaign officials." He also said he never had contact with DCLeaks. "Based on timing, content and context, they're benign. They certainly don't provide any evidence of collaboration or collusion," he said.
1:40 p.m. ET, July 13, 2018
Unnamed entities in indictment appear to include WikiLeaks and Roger Stone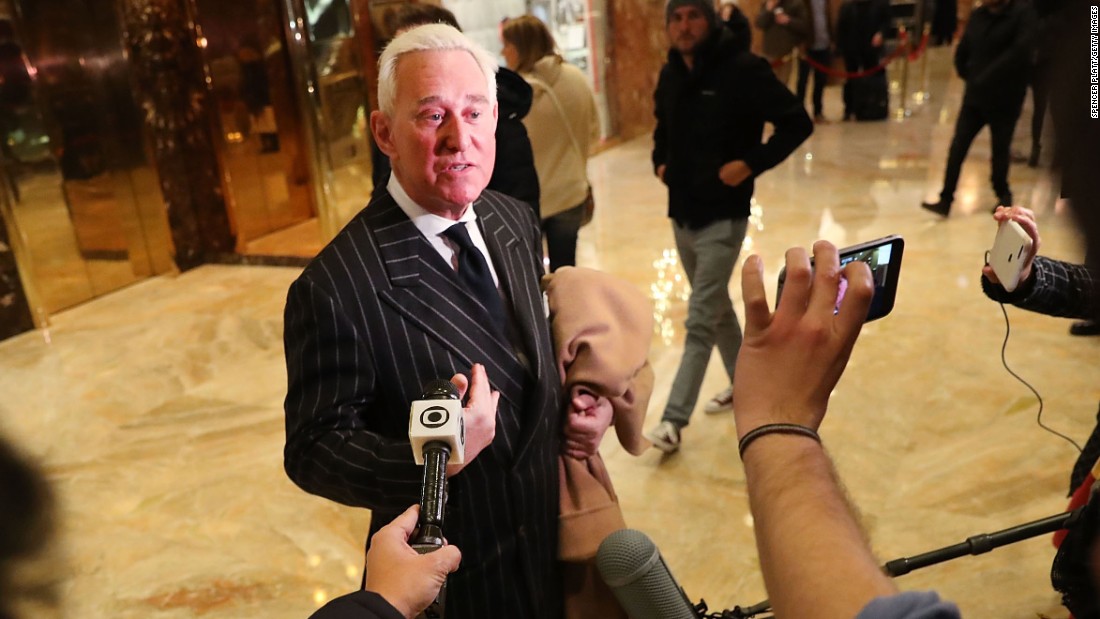 The indictment alleges that "organization 1" released more than "20,000 emails and other documents stolen from the DNC network by the Conspirators" on or about July 22, 2016, just before the start of the Democratic National Convention.  
Organization 1 appears to be WikiLeaks: Though not named in the indictment, the organization appears to be WikiLeaks which released thousands of DNC emails on July 22, 2016. The indictment also alleges that organization 1 released the first set off emails from the chairman of the Clinton campaign on October 7, which is the same day WikiLeaks released the first batch of John Podesta's emails.
The indictment further alleges the hackers' specifically sought out documents from the Democratic Congressional campaign committee that related to Hillary Clinton, Ted Cruz, Trump and the Benghazi investigations, the indictment says.
Twitter messages match Roger Stone's: Additionally, the indictment indicates on August 15 the Russian officers posing as Guccifer 2.0 "wrote a person who was in regular contact with senior members" of the Trump campaign, and also again on September 9, with language that matches Twitter messages released by Roger Stone, who is not named in the indictment.  
CNN has reported that former Trump campaign adviser Roger Stone communicated in August 2016 with Guccifer 2.0, the self-proclaimed hacker that took responsibility for breaching the Democratic National Committee and releasing its emails earlier that summer.
Stone released screenshots of the Twitter direct messages and downplayed the exchanges.
Unnamed Congressional candidate asked for documents: The indictment also alleges a congressional candidate asked Guccifer 2.0 for stolen documents, which he the candidate then received.
The Special Counsel's Office declined to comment Friday as to why the organization that published the documents, the U.S. Congressional candidate who asked for stolen documents and the person who communicated with the conspirators and with the Trump campaign were not charged in the indictment.
Rosenstein had reiterated Friday that the investigation was "ongoing."
In the press conference today Rosenstein said, "There is no allegation in the indictment that any American was a knowing participant in the alleged unlawful activity or knew they were communicating with Russian intelligence officers."
1:38 p.m. ET, July 13, 2018
White House says today's indictments "consistent with what we have been saying all along"
Deputy White House press secretary Lindsey Walters just reacted to today's indictments against 12 Russian nationals as part of special counsel Robert Mueller's investigation of Russian interference in the 2016 election.
She said:
Today's charges include no allegations of knowing involvement by anyone on the campaign and no allegations that the alleged hacking affected the election result. This is consistent with what we have been saying all along," she said.
She further pointed to three key points Deputy Attorney General Rod Rosenstein made in his announcement:
There is no allegation in this indictment that Americans knew that they were corresponding with Russians.
There is no allegation in this indictment that any American citizen committed a crime. 
There is no allegation that the conspiracy changed the vote count or affected any election result." 
1:34 p.m. ET, July 13, 2018
Former Clinton campaign chairman John Podesta reacts to Mueller indictment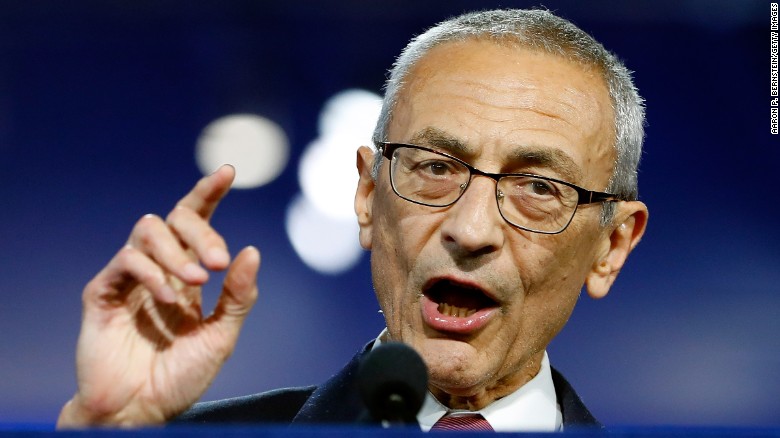 Hillary Clinton's former campaign chairman John Podesta, whose emails were hacked and released in the run-up to the 2016 election, described the crimes detailed in the indictment as ones "committed against the American democracy."
"I think it's an important step and shows that at the heart of the Mueller investigation is a set of serious questions and as I said, at the heart of it is criminal activity that occurred by the Russian government," Podesta said.
He added: "The President will have the opportunity to confront President Putin with that when he sees him on Monday. I don't hold out too much hope that he'll take this any more seriously than he has over the last 18 months."