It's the first day after the Mueller report summary
8:04 p.m. ET, March 25, 2019
Our live coverage has ended for the night. Scroll through the posts below to read more or follow CNN Politics.
8:04 p.m. ET, March 25, 2019
Democratic congressman: "I think it's time that we wrap this thing up"
Rep. Jeff Van Drew, a Democrat who represents a swing district in New Jersey, told CNN that Democrats should "move on" once they get special counsel Robert Mueller's full report. 
Van Drew noted people in his district are ready to put this in the past. 
"Folks really are saying, 'Hey we want all the information,' but then we do want to move on. And we want to take care of all the other issues that we're talking about," he said.
"I think it's time that we wrap this thing up in a sense, get the full report that enables us to do that ... and then we move on," Van Drew added.  
Asked if that means the House should wrap up its Russia-related investigations, Van Drew said it "may" be necessary for committees to look into other areas if they feel like something important is missing, but otherwise he feels that Mueller was thorough and "as pure as the driven snow." 
Van Drew also argued Pelosi was correct when she said it wasn't worth going down the impeachment road a couple weeks ago, and said he feels satisfied with how she's handling things right now. 
"I think she's absolutely right. I agree with her. Some people would feel that their vote was taken away from them. Other people are going to feel that we're only concentrating on removing the President," he said.
"Unless we find something new — which we don't see right now — impeachment is not the way to go," Van Drew added. 
7:23 p.m. ET, March 25, 2019
Nancy Pelosi says Trump was not exonerated
From CNN's Manu Raju and Nikki Carvajal 
House Speaker Nancy Pelosi declined to respond when asked if she believes there was no collusion in light of Attorney General William Barr's summary of special counsel Robert Mueller's report. 
She was also asked if President Trump has been exonerated.
"I think the Mueller report is clear the President was not exonerated," Pelosi said. 
When pressed further, Pelosi said, "I'm not going to be having a press conference about the soul of our democracy in the hallway of the basement of the Capitol." 
7:16 p.m. ET, March 25, 2019
Democrats set April 2 deadline to receive full Mueller report
From CNN's Jeremy Herb and Lauren Fox
The chairs of six House committees sent a letter to Attorney General William Barr today demanding he make special counsel Robert Mueller's full report available to Congress no later than April 2.
Democrats also demanded that they begin receiving the underlying evidence on the same day.
In the letter, they wrote:
"Your four-page summary of the special counsel's review is not sufficient for Congress, as a coequal branch of government, to perform this critical work. The release of the full report and the underlying evidence and documents is urgently needed by our committees to perform their duties under the Constitution. Those duties include evaluating the underlying facts and determining whether legislative or other reforms are required — both to ensure that the Justice Department is able to carry out investigations without interference or obstruction by the President and to protect our future elections from foreign interference."
6:27 p.m. ET, March 25, 2019
McConnell blocks move to pass resolution calling for Mueller report to be made public
From CNN's Ted Barrett
Senate Majority Leader Mitch McConnell blocked efforts today by his Democratic counterpart to pass via unanimous consent a resolution to make public special counsel Robert Mueller's report, the second time Senate Minority Leader Chuck Schumer has tried to do so.
McConnell objected this time saying he wants to give Attorney General William Barr and Mueller time to complete their investigations and because Barr has committed to make as much of the report public, but he shouldn't be rushed.
"It's not unreasonable to give the special counsel and the Justice Department just a little time to complete their review in a professional and responsible manner," McConnell said on the Senate floor. "Remember, as I said earlier, we're likely dealing here with potential other prosecutions, classified information, damaging people's reputation. There's no evidence that the attorney general is not going to produce as much information as possible for all of us, and that's why I objected. I think it's a reasonable thing to do."
Schumer criticized McConnell's objections, saying Republicans support the language in his resolution.
5:22 p.m. ET, March 25, 2019
The White House hasn't seen the full Mueller report
From CNN's Jim Acosta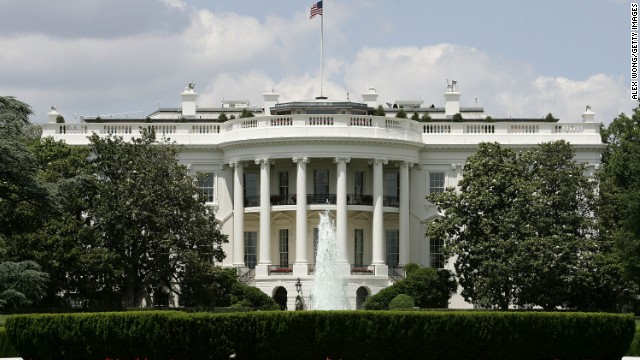 The White House has still not seen special counsel Robert Mueller's full report, according to a White House official.
Earlier today, President Trump said Mueller acted honorably in the Russia investigation — a change of tune from the man who had at one time called the special counsel disgraced and discredited.
Asked during today's White House meeting with Israeli Prime Minister Benjamin Netanyahu whether Mueller acted honorably, Trump replied: "Yes, he did."
What we know about the report: Parts of Mueller's original report could still become public, Attorney General William Barr said on Sunday. He also promised Congress he'd work "expeditiously" and is working with Mueller "as quickly as possible" on a public release.
6:04 p.m. ET, March 25, 2019
Mueller's team is handing off its cases 
From CNN's Katelyn Polantz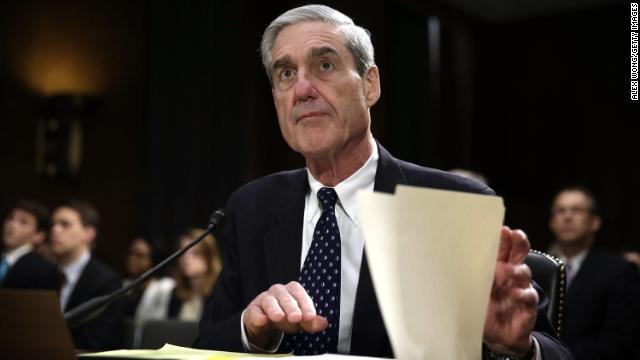 Special counsel Robert Mueller's team is handing off its open criminal case to the DC US attorney's office, and his prosecutors are exiting ongoing court proceedings.
Andrew Weissmann, one of Mueller's most aggressive prosecutors and the one who oversaw the effort to flip Paul Manafort, withdrew from the Manafort case in DC District Court today.
So did his fellow trial lawyers Greg Andres and Jeannie Rhee, as well as several others who had worked on the case from Mueller's office.
Andres led the prosecution of the former Trump campaign chairman at trial last summer in the Eastern District of Virginia, while Rhee has been involved in nearly every court hearing in recent months that Mueller's team has handled, in any case.
Even with the special counsel's office departures and with Manafort sentenced to seven and a half years in prison, the case against two of his associates continues and still needs prosecutors.
In their place, five federal prosecutors based in DC popped up on Monday to work on the ongoing criminal matter against Manafort's two close associates, Konstantin Kilimnik and Rick Gates, who also served on Trump's presidential campaign and worked on the inauguration.
Gates pleaded guilty last February and continues to cooperate with the Justice Department on several ongoing matters. Kilimnik, who lives in Russia, has not appeared in US court to face witness tampering charges.
One of the new prosecutors is Jonathan Kravis, who's taken a leading role in almost all of the open Mueller court cases in recent weeks.
A DC assistant US Attorney named Fernando Campoamor-Sanchez has entered appearances in the Manafort case in DC and the case against Sam Patten
Patten's case, for illegal foreign lobbying that led to getting Kilimnik and a Ukrainian oligarch tickets to the Trump inaugural, is related to Manafort's — though it's never been primarily prosecuted by Mueller and has always been handled by the DC US attorney's office.
Also taking on Gates' ongoing criminal case, which hasn't yet been scheduled for sentencing, are Molly Gulland Gaston, Deborah Curtis and Zia Mustafa Faruqui, according to new attorney appearances filed in court Monday. Gaston focuses on fraud and public corruption, while Fauqui is working on several open cases in the court system, including a money laundering conspiracy case against eight Russians for transactions in Syria. Curtis notably has experience as a national security prosecutor and is involved in the Concord case.
The federal prosecutor in DC is also working on the Roger Stone and Concord Management and Consulting cases, which are headed to trial.
3:56 p.m. ET, March 25, 2019
Mystery foreign company case continues after Mueller probe wraps up
From CNN's Katelyn Polantz
A criminal matter involving a mysterious grand jury subpoena in the Mueller investigation appears to continue on after special counsel Robert Mueller's investigation concluded last week.
The DC US attorney's office will handle the case now, seeking documents from an unnamed company owned by a foreign government, the special counsel's office said Monday.
Why this matters: Earlier today, the Supreme Court declined to take up a case related to this grand jury subpoena.
For months now, the case has been one of the most closely watched and guarded secrets among Mueller's work. The company, which calls itself a wholly owned agency of an unnamed foreign state, fought the subpoena arguing it was immune under a federal law called the Foreign Sovereign Immunities Act that limits such prosecutorial action.
The case was so secret that at one point court security took the almost unprecedented step of clearing an entire floor of a courthouse in Washington to keep secret the identities of the lawyers arguing the case.
3:02 p.m. ET, March 25, 2019
Lindsey Graham: Barr told me he'd be glad to testify 
From CNN's Jeremy Herb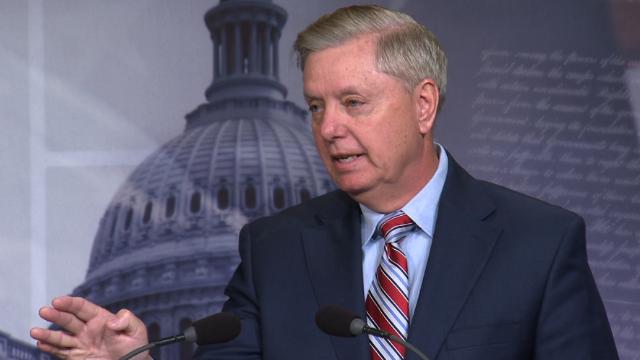 Senate Judiciary Chairman Lindsey Graham said Attorney General William Barr told him in a phone call today he would testify about the Mueller investigation.
"He said he'd be glad to come," Graham told reporters on Monday.
Graham said Barr should testify after he and Mueller go through the report to vet it for classified and grand jury information.
"He needs some reasonable period of time to go through it, working with Mr. Mueller," Graham said.
Graham wouldn't say whether Barr gave him a timeline or an estimate, just "sooner rather than later."