CNN town halls with Moulton, Ryan and Swalwell
7:01 p.m. ET, June 2, 2019
Moulton: Stacey Abrams would be Georgia's governor "if this country wasn't racist"
Massachusetts Rep. Seth Moulton said Sunday that the United States has a "problem with racism" that denied Democrat Stacey Abrams the Georgia governor's race last year.
"If this country wasn't racist, Stacey Abrams would be governor," the 2020 Democratic presidential contender said in a CNN town hall in Atlanta. "Because people of color are being systemically denied the most basic right in a democracy, which is the right to vote."
Moulton's comment came after a question about combating systemic racism. He said the United States needs a "new Voting Rights Act" -- a reference to Democratic objections to measures imposed by GOP-led states that have limited early voting, imposed strict voter ID laws and more.
Moulton also called for changes to the criminal justice system, including the legalization of marijuana.
"I smoked weed when I was younger. I didn't get caught, but if I had, I would've been fine. Because I'm a white guy," he said.
He contrasted himself to a man in Louisiana who Moulton said was sentenced to life in prison last year for selling $20 of marijuana.
"Let's not ignore the fact that when the man in the Oval Office is a racist -- and yes, I did just say that, I don't think that's inappropriate … it's going to affect everyone in this country," he said.
Moulton said if he is elected, he would ensure that there are "not two sets of laws -- one for black, one for white; one for rich, one for poor -- but that everyone in America is subject to the same laws. The President talks about law and order -- that's real law and order."
Watch here:
6:50 p.m. ET, June 2, 2019
Moulton: I hope sharing my post-traumatic stress encourages other to do so
Massachusetts Rep. Seth Moulton said he hopes publicly sharing his own experience battling post-traumatic stress disorder "is an example to others -- that others will be encouraged to share their stories, too."
The Democratic presidential contender who recently revealed that he'd suffered from PTS said he hadn't made that diagnosis public because he was "afraid of the political liabilities; even the personal liabilities." He said his own family didn't know he'd been seeing a therapist.
In a CNN town hall, Moulton also detailed a series of mental health-related proposals. They included:
Requiring a mental health check-up for veterans within two weeks of returning from duty overseas
Requiring a check-up for every high schooler
Creating one number -- it should be 511, he said -- for "anyone who needs to talk to someone (to be) connected immediately to someone who can help."
In an interview that aired on Sunday with CNN's Jake Tapper, Moulton, who served four tours with the Marines in Iraq, opened up about his own experience with post-traumatic stress, revealing how he still thinks about a painful decision to leave a wounded Iraqi boy behind.
"There was a time when I got back from the war when I couldn't get through a day without thinking about that 5-year-old boy, leaving him in the middle of the road," Moulton told Tapper.
"I'll remember his face until the day that I die."
Watch here:
6:38 p.m. ET, June 2, 2019
Moulton: I will do "whatever I can" to stop gun violence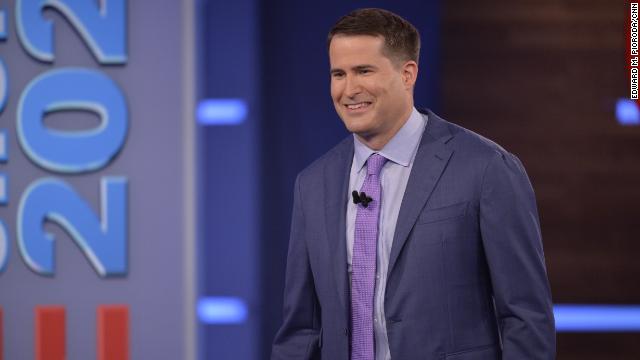 Rep. Seth Moulton told a CNN town hall audience on Sunday he would use the powers of the presidency to immediately pursue new restrictions on firearms.
Asked if he would be willing, if elected, "to declare a national emergency" and "ban all assault weapons and high capacity magazines," Moulton said would take whatever steps possible.
"Weapons of war have no place on our streets or in our schools," the Massachusetts congressman and Iraq War veteran said. "And whether it's declaring a national emergency or pursuing executive action, I will do whatever I can to actually make progress on this gun violence plague in America."
To underline his point, Moulton recalled the other "weapons of war" he carried during his time on the battlefield.
"I carried two grenades on my chest every single day I was in Iraq. I never blew myself up. I was very safe. I would feel comfortable having two grenades on me tonight," he said. "But would you feel comfortable? No. So we've decided as a society that we're not going to allow people to walk around with grenades."
Watch here:
6:19 p.m. ET, June 2, 2019
Moulton says if elected he would ensure a sitting president could be indicted
Massachusetts Rep. Seth Moulton said if he's elected president, he would change the Justice Department guidelines that say a sitting president cannot be indicted.
He also argued in a CNN town hall Sunday that the House should begin impeachment proceedings against President Donald Trump.
"I understand that the politics might be tricky, OK? But how about just doing the right thing. You know? How about doing the right thing? Because I swore an oath to protect the Constitution," Moulton said.
6:17 p.m. ET, June 2, 2019
How Seth Moulton's gun policies could have stopped the Virginia mass shooter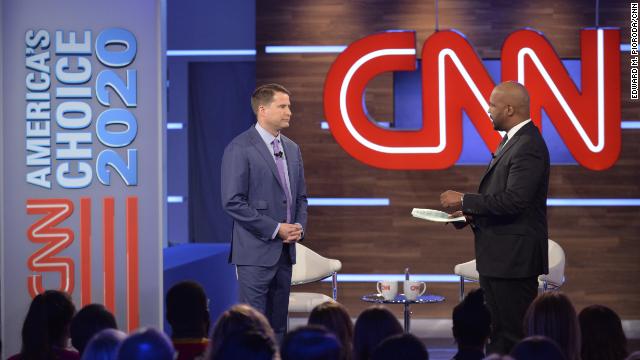 Rep. Seth Moulton identified three areas where his gun policies could have stopped the gunman in Friday's mass shooting in Virginia: high-capacity magazines, suppressors, and more vaguely, how this shooter legally purchased his guns.
"Well, we should not have high capacity magazines," Moulton said. "We should not have suppressors. You don't need a suppressor. That's something, like, you know assassins need to use. We shouldn't have that here at home. And I don't know all the details of this particular incident, but the fact that he was able to purchase the guns legally makes me say maybe we got some problems with our gun laws."
6:02 p.m. ET, June 2, 2019
NOW: Seth Moulton takes the stage at his CNN town hall
Massachusetts Rep. Seth Moulton just took the stage at the CNN Center in Atlanta, Georgia, for the first of three town halls. CNN's Victor Blackwell will moderate.
How to watch: You can watch the town halls live on CNN, CNNGo, or in the video player at the top of this page. Just refresh if you don't see it.
5:55 p.m. ET, June 2, 2019
Rep. Seth Moulton is running for president. Here's what you need to know about him.
Democratic presidential hopeful Seth Moulton, a 40-year-old Marine Corps veteran, joined a large — and growing — field of 2020 Democratic candidates in April.  
Moulton has built up a profile in Congress with calls for a "new generation of leadership" —calls he followed through with a failed effort to remove House Speaker Nancy Pelosi from the top leadership role.
Here's what else you need to know about him:
His public service: Moulton entered the 2020 race as a long-shot in the crowded field. He was first elected in 2014 after serving in the Marine Corps for four tours.
About his campaign: A Moulton candidacy will center on his age and military experience. The 40-year-old lawmaker has routinely called for a "new generation of leadership" inside the Democratic Party, part of his effort to remove Pelosi. Moulton, in a knock against him with some Democrats, later voted for Pelosi's speakership after Democrats retook the House in the midterms.
His plan to improve mental health coverage: Moulton announced this week a new plan aimed at improving access to mental health services for veterans and students. The proposal calls routine mental health checkups for active duty military and veterans, as well as increasing the mental health budget and hiring more health professionals at the Department of Defense. His plan would fund yearly mental health screenings for all high school students and add mental wellness training exercises like yoga and meditation to high school physical education curriculums. It would also create a National Mental Health Crisis Hotline to help veterans and civilians alike.
He's open about his own struggles: The new mental health policy proposal is personal for Moulton, an Iraq War veteran and Massachusetts congressman who has disclosed his own struggles with post-traumatic stress after his four deployments with the United States Marine Corps.
Other facts: He was the 19th candidate to announce a presidential campaign. Moulton would the youngest president in American history if he's elected president.
His town hall starts momentarily.
5:47 p.m. ET, June 2, 2019
In the Green Room with Seth Moulton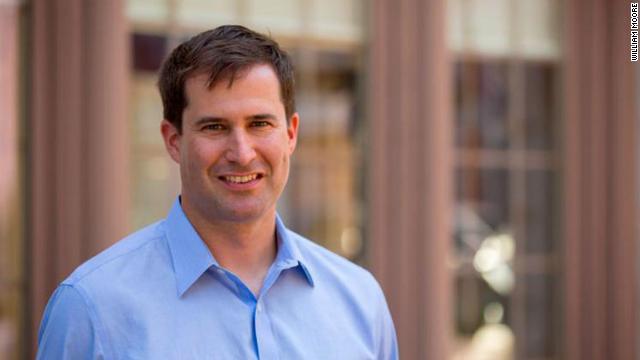 CNN caught up with Democratic presidential hopeful Seth Moulton to ask him a few questions before tonight's town hall.
The Massachusetts congressman answered seven simple questions so voters can get to know him better.
Here's what he said:
CNN: What's one thing about you that surprises people?
Moulton: "One thing about me that surprises people is that I learned how to play the organ in high school."
CNN: What's the best piece of advice you've ever received?
Moulton: "The best piece of advice I've received is to never give up the moral high ground."
CNN: What's your favorite movie and why?
Moulton: "I gotta go with 'Star Wars.' It's just a such a classic and was made the year I was born."
CNN: What was the last book you read?
Moulton: "'Where's Spot?' Like three times in a row. Spot's hard to find."
CNN: What is your greatest accomplishment?
Moulton: "Leading Marines in Iraq."
CNN: What three issues do we have to deal with right now?
Moulton: "My God there is so many. We have to deal with restoring moral leadership in the United States of America beginning with Donald Trump. Then we're going to get health care for every American and we're going to fix the climate."
CNN: Name one thing that makes you different than all the other 2020 Democratic candidates.
Moulton: "I've made life or death decisions before in my life because I am the only candidate who has actually led troops on the ground in combat."
5:35 p.m. ET, June 2, 2019
SOON: 3 Democratic presidential contenders face voters at CNN town halls
Three Democratic presidential contenders will take questions from voters in a series of town halls tonight.
CNN's Victor Blackwell will moderate the first town hall with Massachusetts Rep. Seth Moulton, Poppy Harlow will moderate the second with Ohio Rep. Tim Ryan, and Jim Sciutto will moderate the final town hall of the set with California Rep. Eric Swalwell.
The hour-long town halls will take place at 6, 7 and 8 p.m. ET, respectively. Each of the town halls will be at the CNN Center in Atlanta.
About the format: CNN's town hall events have become regular stops for presidential aspirants in the 2020 cycle as the historically wide Democratic field has grown wider almost weekly and candidates continue to seek a way to break out of the pack and into the debates this summer.