Mitt Romney speaks to CNN: Follow live
5:20 p.m. ET, January 2, 2019
Our live coverage of CNN's interview with Mitt Romney has concluded. Scroll through the posts below to see how it unfolded.
5:04 p.m. ET, January 2, 2019
Romney says he's "doing just fine" after prostate cancer treatment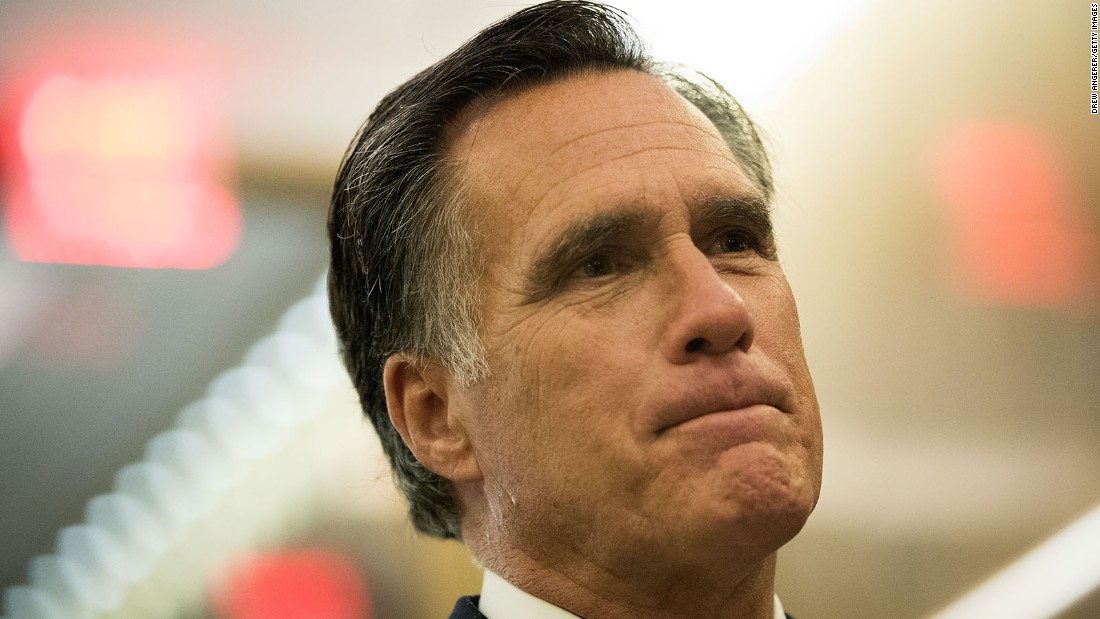 Sen.-elect Mitt Romney says he's "doing just fine" after being treated for prostate cancer in the summer of 2017.
Romney also spoke of his wife, Ann, who suffers from multiple sclerosis.
"We're doing very, very well, and in particular, she keeps very healthy and very strong," he said.
5:04 p.m. ET, January 2, 2019
Romney: I would vote for the border wall
CNN's Jake Tapper asked Mitt Romney if he felt the shutdown is worth it in exchange for President Trump's long-desired border wall.
"Well, he's got to make that assessment himself," Romney said.
Tapper pressed. "But what do you think? You now represent people who are not getting paychecks."
"Let me tell you," Romney replied. "I would vote for the border wall. I've made that part of my platform for many, many years. I think we should have a border wall on our southern border, and whether it's a wall or fence or technology and perhaps in some cases the natural landscape prevents people from coming in but we've got to secure our border."
The incoming Republican senator added that states should play a more central role to immigration policy than the federal government, noting how important foreign workers are to Utah's agriculture industry.
Watch the exchange:
4:45 p.m. ET, January 2, 2019
Romney was just asked if he'll run in 2020. Here's what he said.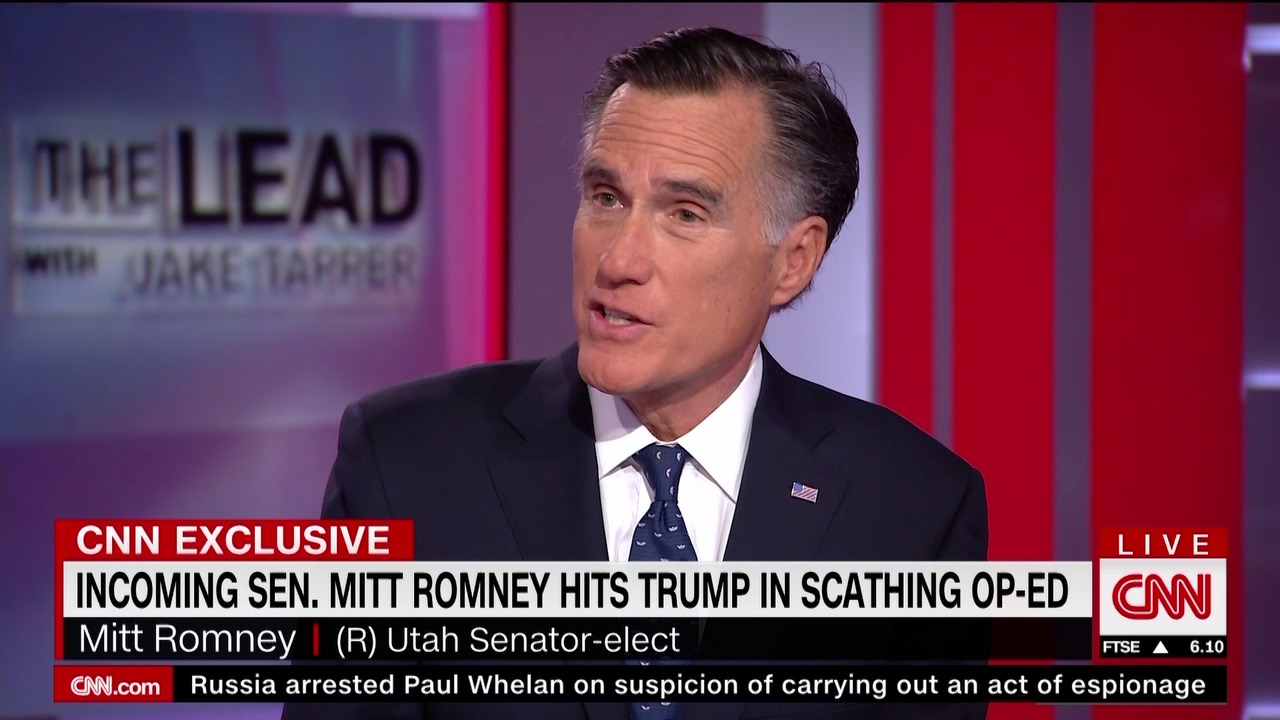 CNN's Jake Tapper just asked Sen.-elect Mitt Romney if he plans to challenge President Trump for the Republican presidential nomination.
"No. You may have heard I ran before," Romney said, referencing his 2012 bid for the presidency.
He continued: "I've had that experience. And, by the way, I acknowledge the President was successful. And I was not. He did something I couldn't do. He won. And I recognize that and appreciate that. But no, I'm not running again. And we'll see whether someone else does in a Republican primary or not.
Romney said he hasn't decided who he will endorse in 2020.
Watch:
4:27 p.m. ET, January 2, 2019
Romney lists a few things Trump has done that bothered him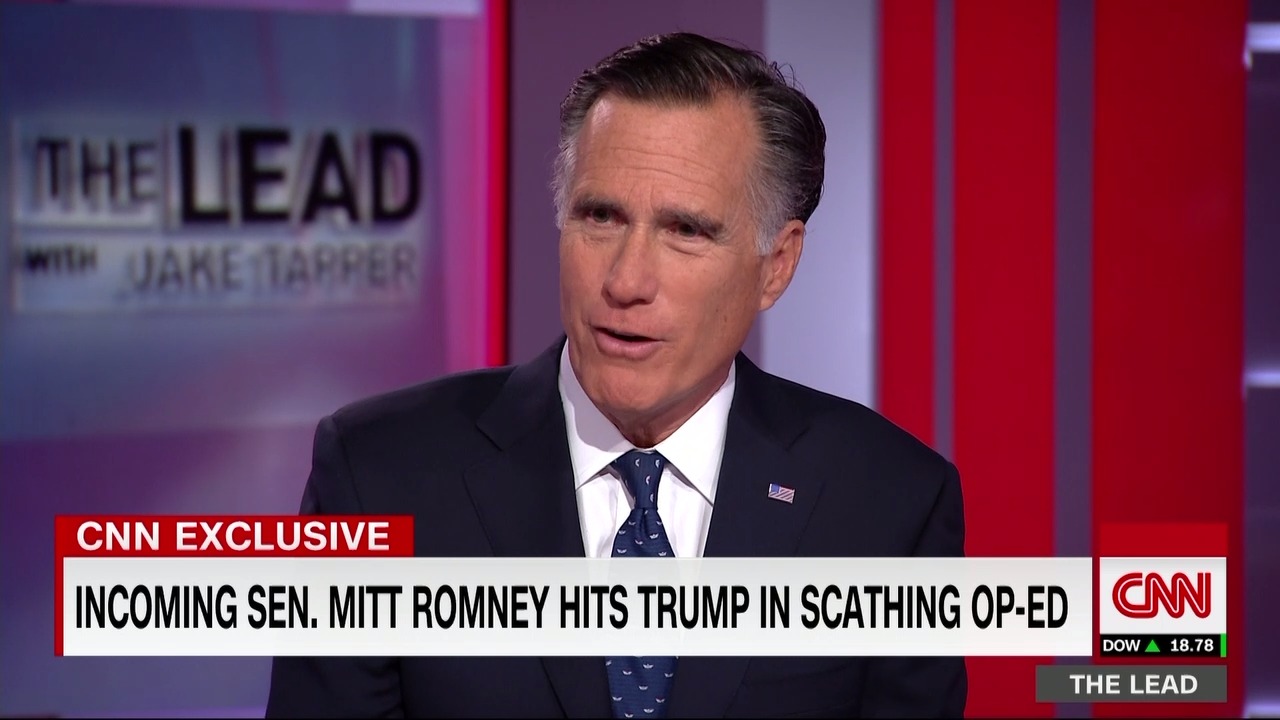 Jake Tapper asked Mitt Romney to name some specific things that President Trump has done during his presidency that bothered him, eventually leading to the Washington Post op-ed.
"Well, over the course of the last two years, I have put out a number of statements that relate to things that were of great concern to me," Romney said, naming Trump's Charlottesville response, his support for Roy Moore, and his attacks on the media as a few examples.
"I think it's very important for a president to demonstrate the qualities of integrity and honesty forthrightness, empathy and respect for the institutions of our democratic republic," Romney said.
"I think those are all parts of the job."
Romney agreed with the Trump administration "on a lot of policy fronts and salute the work that's been done by the Republican leadership in Washington," but admitted "there are places that relate to the -- if you will, forming of national character -- that I think we could do a better job."
4:30 p.m. ET, January 2, 2019
Romney says Trump's abrupt decision to pull out of Syria drove him to pen an op-ed
Mitt Romney, speaking to CNN's Jake Tapper, said he was compelled to pen an op-ed about President Trump's character after he decided to pull out of Syria.
Romney said he'll work with any president, but he will also speak out when he doesn't agree.
"But in matters that relate to the divisiveness that's been part of our political environment, I'll speak out if I feel a need to, if there is something significant," he said.
Romney added:
"And I think it's important, as I begin this new job, to make it very clear where I stand. And I also note that the departure of Secretary (James) Mattis and the decision to pull out of Syria and the abrupt way it was done was a precipitating event for my finally going on this record."
Watch the moment:
4:19 p.m. ET, January 2, 2019
NOW: Mitt Romney speaks to CNN after op-ed attacking Trump's character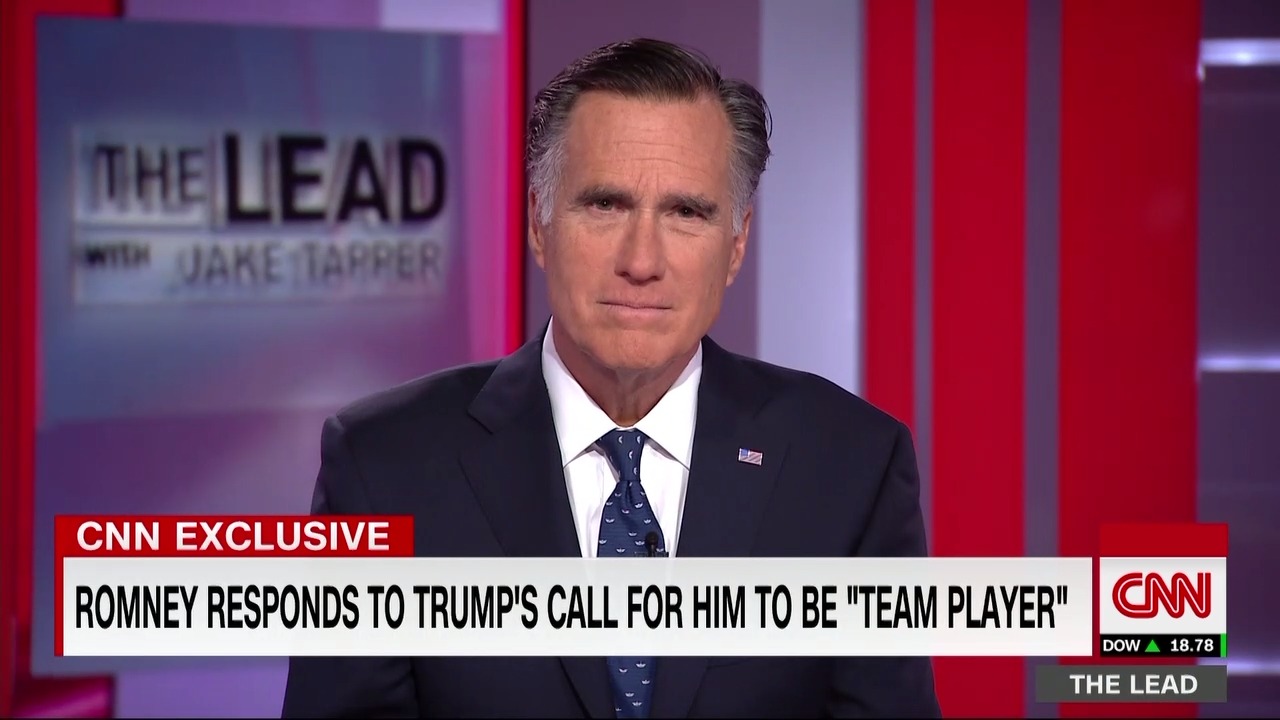 Sen.-elect Mitt Romney is sitting down for a live interview with Jake Tapper on "The Lead," hours after President Donald Trump fired back at the Republican senator-elect's op-ed that said Trump "has not risen to the mantle of the office."
Watch live on CNNGo.
4:01 p.m. ET, January 2, 2019
Rand Paul defends Trump, says Romney's views are a "minority opinion"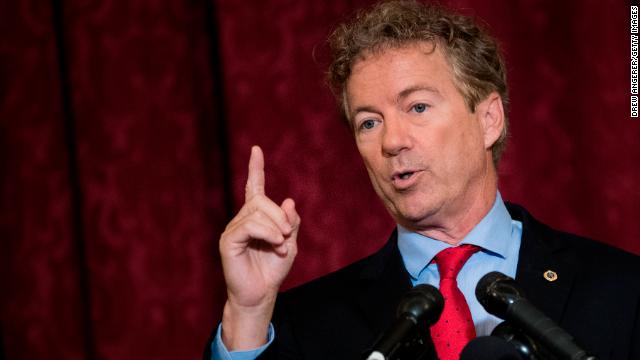 Republican Sen. Rand Paul, speaking with the press this afternoon on a conference call, criticized incoming Utah Sen. Mitt Romney's op-ed in the Washington Post, saying Romney's view was the "minority opinion" in the GOP conference, even as some Republican senators oppose Trump on certain policies, such as trade.
"I think this is bad for the Republican party and bad for any kind of ability to work together in the Senate to get things done. When you take the time to attack someone's character, when you essentially call them dishonest and lacking in integrity, that's a pretty harsh critique of a person as opposed to policy. As many of you know, I've opposed the President, actually more than any other Republican in the Senate if you look at the voting record, and yet I keep good relations with him because I treat the President with dignity, I treat the President with respect."
Paul went on to describe Romney's op-ed as "virtue signaling," which is that Romney is trying to show how virtuous he is compared to Trump and predicted it would back fire on the Romney.
"I think the new senator has misjudged. Some in the media will love to hear this because some in the media, frankly, don't like the President. So, if you don't like the president already, you love to hear this kind of criticism from a Republican," he said. "In Utah, I really think this kind of sentiment doesn't represent Utah that well."
Paul declined to criticize Trump's personal attacks on his political opponents.
3:40 p.m. ET, January 2, 2019
The RNC chair is Mitt Romney's niece. Here's what she said about her uncle's letter.
Republican National Committee Chairwoman Ronna McDaniel sided with President Trump over her uncle Mitt Romney, slamming the Utah senator-elect for writing an op-ed in which he criticized the President.
Here's her tweet:
What you need to know about McDaniel: She has been supportive of Trump since the 2016 election and, as the former chairwoman of the Michigan Republican Party, helped Trump win the key state.
She was tapped in December 2016 to succeed Reince Priebus as RNC chair while he took on the White House chief of staff job, from which he was later fired. McDaniel became only the second woman to chair the RNC in history.
Since then, McDaniel has had to navigate the tricky role of being a Trump supporter and Romney's niece. That could continue to prove difficult as her uncle begins his six-year term in Congress on Thursday. The incoming senator has made clear he will support the President where he agrees and speak out when he doesn't.