Countdown to the midterms: 1 day out
12:22 p.m. ET, November 5, 2018
Why America's voting tomorrow, a Tuesday in November
Why are federal elections always in November, and always on Tuesdays? It all comes down to weather, harvests and worship.
Back when voters traveled to the polls by horse, Tuesday was an ideal day because it allows people to worship on Sunday, ride to their county seat on Monday and vote on Tuesday — all before market day, Wednesday.
And the month of November fit nicely between harvest time and brutal winter weather (which can be especially bad when you're trudging along by horse and buggy).
The tradition stuck, even though many voters now travel by horsepower instead of live horses.
12:02 p.m. ET, November 5, 2018
Trump urges supporters to get out the vote on Election Day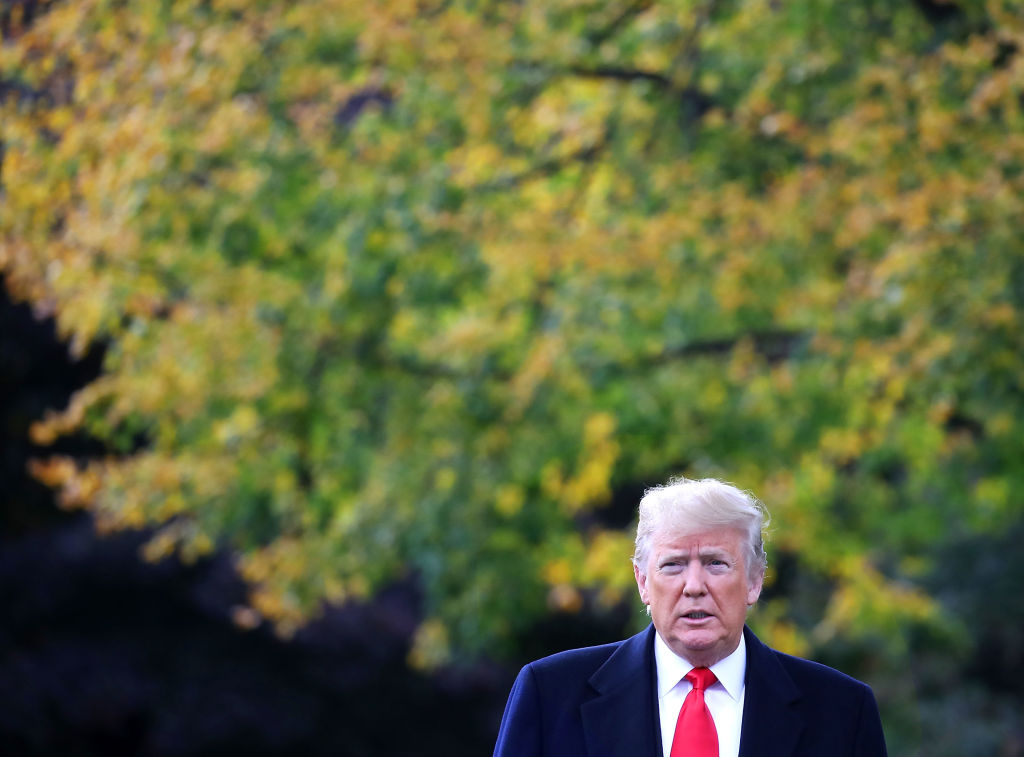 President Trump on Monday stressed the importance of voting in the midterm elections on Tuesday in a conference call with supporters organized by his campaign. 
"The election tomorrow is very vital," Trump said as he warned his supporters that the election results will be viewed as a referendum on his presidency and his political movement.
While Trump has previously urged his supporters to act as if he is on the ballot in the midterms, the President on Monday suggested it is only the media that is portraying the midterms as a referendum on his presidency.
"Many of them are saying it's a referendum on what we've done. I don't know about that ... but that's how they're going to play it," Trump said. "If we don't have a good day they will make it like it's the end of the world. Don't worry if we do have a good day they won't give us any credit." 
Later, he added: "I'm not on the ballot — in a certain way I am on the ballot. Whether we consider it or not the press is very much considering it a referendum on me and us as a movement."
Trump predicted Republicans will "do pretty well," based on the latest polling he has seen and the "energy" in recent weeks among Republicans.
The President also warned supporters that Democratic victories could unfurl all of his presidency's accomplishments.
"It's all fragile," Trump said of those policy accomplishments. "It can be undone and changed by the Democrats."
11:41 a.m. ET, November 5, 2018
Justice Department will send teams to 19 states to monitor compliance with voting rights laws
The Justice Department's Civil Rights Division will send personnel to 35 jurisdictions in 19 states to monitor compliance with federal voting rights laws, the department announced this morning.
"This year we are using every lawful tool that we have, both civil and criminal, to protect the rights of millions of Americans to cast their vote unimpeded at one of more than 170,000 precincts across America," Attorney General Jeff Sessions said in a statement.
Here's the full list of the 35 jurisdictions where Justice Department teams will be watching:
Bethel Census Area, Alaska
Dillingham Census Area, Alaska
Kusilvak Census Area, Alaska
Yukon-Koyukuk Census Area, Alaska
Apache County, Arizona
Cochise County, Arizona
Maricopa County, Arizona
Navajo County, Arizona
Sacramento County, California
San Mateo County, California
DeSoto County, Florida
Palm Beach County, Florida
Pinellas County, Florida
Fulton County, Georgia
Gwinnett County, Georgia
Buena Vista County, Iowa
Ford County, Kansas
Lowell, Massachusetts
Malden, Massachusetts
Clark County, Nevada
Washoe County, Nevada
Middlesex County, New Jersey
Union County, New Jersey
Erie County, New York
Benson County, North Dakota
Rolette County, North Dakota
Texas County, Oklahoma
Lehigh County, Pennsylvania
Pawtucket, Rhode Island
Buffalo County, South Dakota
Harris County, Texas
Tarrant County, Texas
Waller County, Texas
San Juan County, Utah
Fairfax County, Virginia
11:26 a.m. ET, November 5, 2018
White House aides have prepared Trump for GOP losses in the House
White House officials have advised President Trump to brace for Republican losses in the House ahead of Tuesday's midterm elections, multiple sources tell CNN.
How this has affected his tone: That sense of caution regarding Tuesday's outcome has been reflected in Trump's remarks, as he has stated repeatedly in recent days that it would be impossible for his to campaign for all the House races and has focused on the Senate instead. 
"As you know, my primary focus has been on the Senate, and I think we're doing really well in the Senate," Trump told reporters before boarding Marine One Sunday.
Trump has resisted calls from advisers inside and outside the White House to focus on the roaring economy in his closing argument to voters, telling them he believes it's immigration that's energized his supporters. But it's not all pushback — multiple allies have told the President his instincts are correct on this. 
Separately, a source confirms that Trump had a call about the midterm elections with House Speaker Paul Ryan Sunday. The two men disagreed in recent days after Ryan flatly dismissed his suggestion he could unilaterally undo birthright citizenship.
11:09 a.m. ET, November 5, 2018
Former Obama administration official: Tuesday is the first test of who we are as a country since Trump's election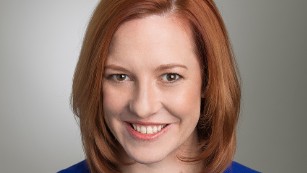 Jen Psaki, a CNN political commentator, was the White House communications director and State Department spokeswoman during the Obama administration. 
I have been through election weeks on campaigns many times before.
As the traveling press secretary twice for President Obama's presidential campaigns, as one of the spokespeople for the Democratic Congressional Campaign Committee when we won back the House in 2006, as a junior press staffer on John Kerry's losing presidential bid, and in Iowa during the successful re-elections of both former Governor Vilsack and former Senator Harkin in 2002.
I always thought I knew what victory, and loss, felt like.
When you win, it is a feeling of elation, often followed by extreme fatigue. When you lose, it is disappointment and second-guessing, followed by extreme fatigue. I am far from the first person to say that 2016 was different. I wasn't a part of the campaign, but I was in the White House working for President Obama as his communications director.
The aftermath of the election was of course shock, but not just because of the fact that President-elect Donald Trump and not President-elect Hilary Clinton was coming to the White House the following day. It was a shock because of what it said about the country we lived in.
Yes, we had missed something, along with nearly every other political prognosticator on both sides of the aisle, about the anger and dissatisfaction of large swaths of white America who had long voted for Democrats. Yes, Russia had intervened, and the dire impact of the propaganda campaign run effectively online by the Kremlin was still unknown, and its full extent still even is today. And yes, Hillary Clinton won the popular vote.
But it was supposed to be a shellacking, a win strong enough to carry the Electoral College. In part, our confidence stemmed from an assumption that the fight against racism, misogyny and bigotry would win out. That as a country we had made tremendous progress. That we had, all together as Americans, "bent the moral arc toward justice." That even if Donald Trump was a more effective campaigner than his opponent, there was no way the country could vote for him. And we were dead wrong.
Read more from Jen Psaki here.
10:49 a.m. ET, November 5, 2018
A step-by-step guide on what to do if you're told you can't vote
Here's something scary: Even if you have the legal right to vote and have done everything to prepare yourself for Election Day, you could still be turned away at the polls.
In recent years, almost two dozen US states have implemented laws that impose new restrictions on voting, which critics say disproportionally affect minority voters.
So, what if you are told your registration didn't go through, or you don't have the required documents? Even if your registration is pending or your voter application has been wrongly purged, you are still allowed to vote.
Or, if you did forget your ID at home or have been removed from the registration system, you can cast a provisional ballot -- a right all voters are entitled to by federal law.
Here's a handy tip sheet on steps to take if you're turned away from the polls:

Read more on what to do if you're told you can't vote here.
10:21 a.m. ET, November 5, 2018
Democrats largely avoid talking about Trump in closing days of campaign
Democrats on the campaign trail are mostly doing their best to keep President Trump's name out of their conversations with voters.
Democrat candidates have been closing the campaign the same way they began it: By touting their opposition to Republican efforts to end the Affordable Care Act and condemning the Trump-backed tax bill Republicans passed late last year, while seeking to avoid being drawn into the muck by a President trying to gin up an immigration panic on Twitter and at rallies.
The issue rallying Democrats: From California to Indiana to New Jersey, Democrats discussed ways to expand and protect health care, while stiff-arming the President's rhetoric -- a tactic that has largely ceded him the national media spotlight, but as many Democrats view it, allowed them to focus more on what voters in their districts wanted to talk about.
If Democrats win back a majority in the House, as leaders on both sides of the aisle now expect, the practice of snubbing Trump on the stump -- in contrast to Republicans who largely stayed close to him -- could change the way Democrats think about engaging with a President who has often seemed impervious their attacks. But if Democrats fail to turn the House blue, the strategy will largely be viewed as a failure, proving that Democrats still have not figured out how to message around Trump two years after his election.
Keep reading about the Democrats' efforts here.
9:52 a.m. ET, November 5, 2018
10 races to watch tomorrow night
There is a lot up for grabs Tuesday.
All 435 House races are on the ballot, with Democrats feeling optimistic about winning control of the chamber.
In the Senate, 35 seats are at stake, with Republicans positioned to hold -- and possibly expand -- the party's slim majority. And 36 gubernatorial contests will be decided, with Democrats looking to put a dent in the current 17-seat advantage for Republicans. That doesn't count the 6,066 state legislative races across 46 states and 158 ballot measures in 37 states.
With so much at stake, we here at CNN have identified 10 races that help explain the story of the 2018 midterms -- and might offer hints about how things are likely to shake out on Election Night.
Kentucky's 6th District: The Early Indicator
Virginia's 7th District: Tea Party vs. The Resistance
New Jersey's 7th District: The Trump Drag
California's 45th District: Welcome to the O.C.
Iowa's 3rd District: Obama-Trump Turf
Texas' 7th District: The Swanky Suburbs
Georgia's 6th District: The Wave Maker
Missouri Senate: A Red State Toss-Up
Nevada Senate: A Test of the Health Care Argument
Florida Governor: The 2020 Teaser
Click here to learn more about these races.
8:54 a.m. ET, November 5, 2018
America votes Tuesday. Here's what's at stake.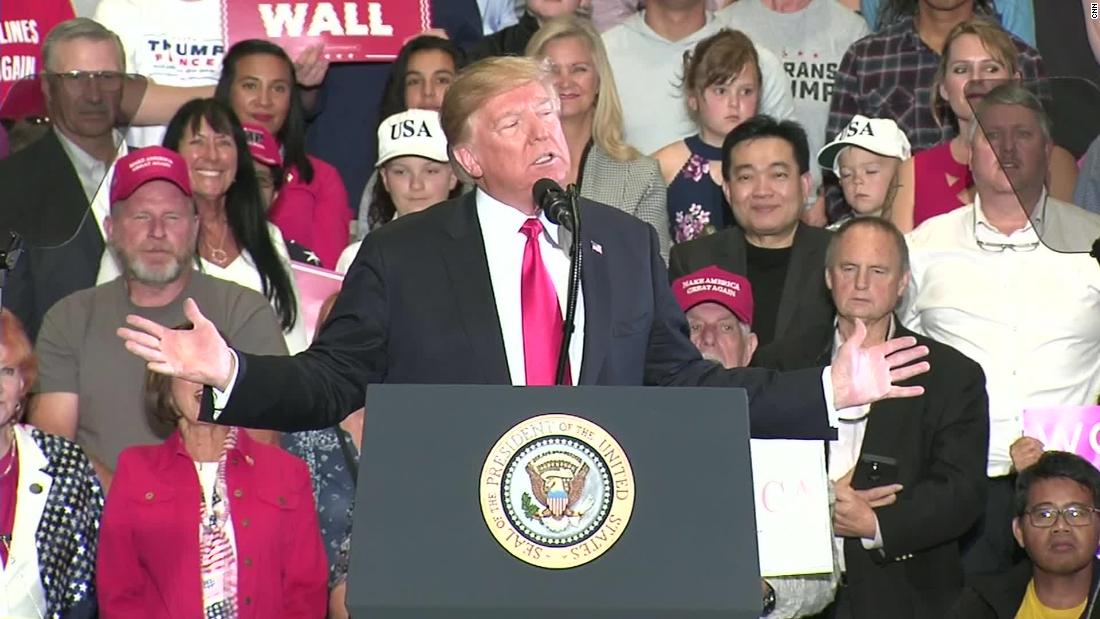 With one day to go before the midterm elections, Americans face a choice that could shape the nation for years after a campaign that left it politically torn, at war with itself over race, and mourning tragedy.
Voters must decide on Tuesday whether to constrain President Trump and his compliant Republicans after the first two years of a demagogic presidency that widened national divides and unfolded in a torrent of scandal. Trump also tested constitutional norms and engineered a sharp shift in the country's attitude toward the rest of the world.
What the polls say: Democrats continue to hold a double-digit lead over Republicans in a generic congressional ballot among likely voters, according to a new CNN Poll conducted by SSRS. The party's 55% to 42% advantage in the new poll mirrors their lead in early October and is about the same as the 10-point edge they held just after Labor Day.
But as they face their first chance to judge Trump's performance, they could also register satisfaction with a historically primed economy and a President who has kept many of his election promises, however controversial, and is running an undeniably consequential administration that has managed to engineer a generational conservative shift to the Supreme Court.
The first result would represent a rebuke to Trump's entire political approach: His failure to tame his volatile instincts in the interests of national unity and his unwillingness to embrace the presidency itself as a national trust.
The second would convey acquiescence for the President's scorched-earth tactics, indefatigable and domineering personality, fear-mongering warnings that the nation is under assault from an invading immigrant tide of dark-skinned criminals and approval of his creed of "America First" nationalism.
Keep reading Stephen Collinson's analysis.