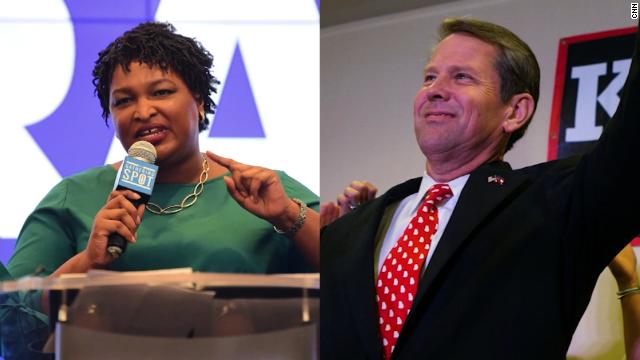 A federal judge knocked down a motion from Georgia's Republican gubernatorial nominee Brian Kemp against a previous temporary restraining order that changes the way election officials handle absentee ballots in the state.
US District Court Judge Leigh Martin May rejected Kemp's arguments point by point and concluded the "injunction ensures that absentee voters who are unable to vote in person and whose applications or ballots are rejected based on a signature mismatch will still have the opportunity to have their votes counted in the upcoming election."
Kemp, Georgia's secretary of state, also filed an emergency motion Tuesday with the 11th Circuit Court of Appeals. He argued, "the district court issued a preliminary injunction that requires 159 Georgia counties to make immediate, significant changes to those longstanding procedures right in the middle of an ongoing statewide general election," which he said threatens to "disrupt the orderly administration of elections."
Last week, May, the judge, ordered that Georgia election officials stop rejecting absentee ballots with voters' signatures that do not appear to match those on record.
Why this matters: Kemp is the Republican running for governor against Democratic former state Rep. Stacey Abrams. In a recent debate, Abrams accused Kemp, who has been the secretary of state for eight years, of creating "an atmosphere of fear around the right to vote in the state of Georgia."
In total, election officials in Georgia have rejected 157 absentee ballots for signature mismatch issues, according to state data analyzed by CNN last Wednesday. More than 881,000 absentee ballots have been cast.
Gwinnett County has also faced criticism from voting rights activists who say the rejections disproportionately affect minority voters. The county has rejected more than 600 absentee ballots as of last Wednesday, though only a small fraction of those were tossed for signature mismatches. Others were rejected for missing birthdates, address discrepancies and other reasons.