Michael Cohen testifies before Congress
6:55 p.m. ET, February 27, 2019
6:53 p.m. ET, February 27, 2019
Here's what we learned from Cohen's testimony
President Trump's former fixer Michael Cohen testified for hours in front of the House Oversight Committee today.
While much of the hearing was simply partisan jousting (Republicans tried to discredit Cohen, who pleaded guilty to lying to Congress, and Democrats sought to tease out details of Trump's role in hush money payments), we did learn quite a bit.
Cohen said Trump spoke with Roger Stone about WikiLeaks.
Cohen confirmed Trump directed him to pay off Stormy Daniels and Karen McDougal.
Cohen said Trump lawyer Jay Sekulow (and others) edited his congressional testimony in August 2017.
Cohen said he briefed Ivanka Trump and Donald Trump Jr. a number of times about Trump Tower Moscow.
Cohen made clear that Trump never directly asked him to lie to Congress.
Cohen said he has never been to Prague.
Hope Hicks called Cohen when the "Access Hollywood" tape broke.
Cohen never sought a presidential pardon.
6:44 p.m. ET, February 27, 2019
What you need to know about Allen Weisselberg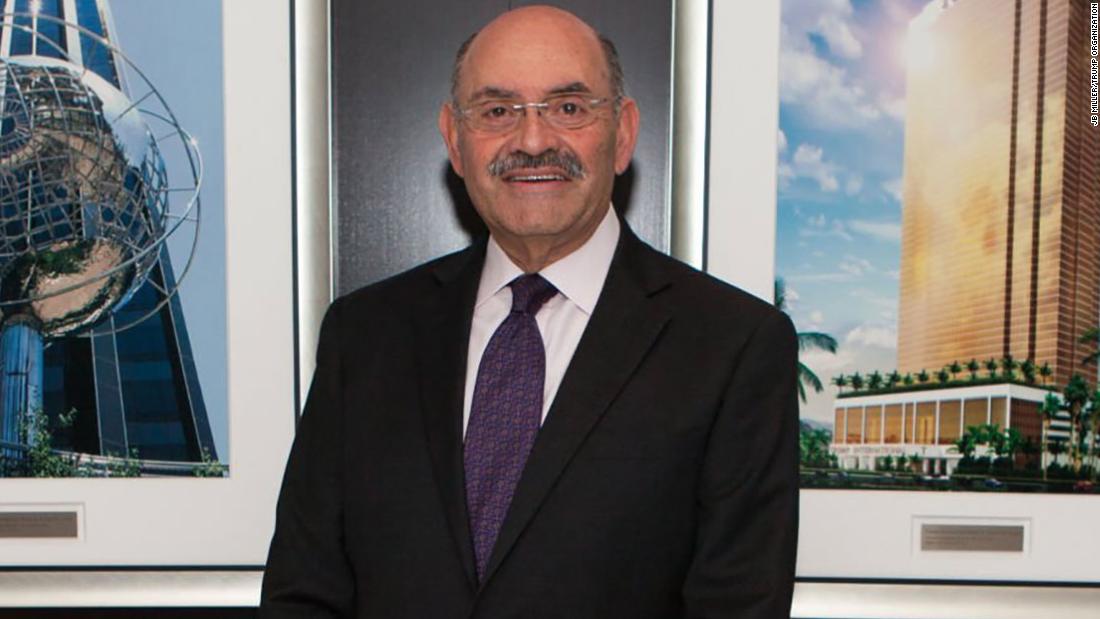 The name Allen Weisselberg came up a few times in today's testimony.
In answering a question about who knew that President Trump provided inflated assets to an insurance company, Michael Cohen named Weisselberg among other people.
Here's what you need to know about Weisselberg:
He served as Trump Organization's chief financial officer.
He received immunity from federal prosecutors for his testimony in the Cohen investigation.
His relationship with Trump dates back decades.
He was also the treasurer of Trump's charity, helped prepare Trump's tax returns. He is also the only non-family member to serve as trustee of the trust that holds the President's interest in his own companies.
Watch more:
6:10 p.m. ET, February 27, 2019
Cummings: It appears Trump committed a crime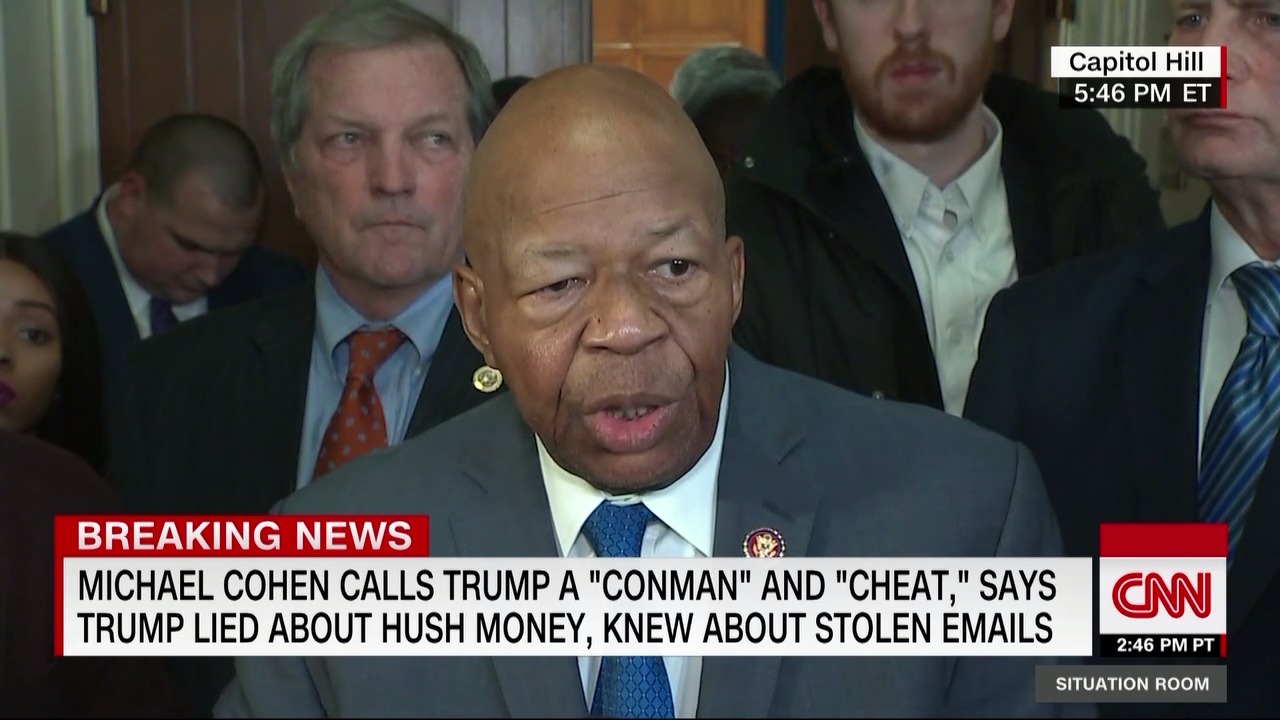 House Oversight Chairman Elijah Cummings said he believes Michael Cohen — and based on his testimony it "appears" President Trump committed a crime.
"I believe he told the truth," Cummings told reporters after the end of the hearing.
Then, a reporter asked: "Do you believe the President committed a crime while in office?"
"Based on what — looking at the text and listening to Mr. Cohen, it appears that he did," Cummings said.
Cummings did not outline specific steps he and the committee would take next, but he said they must be "effective and efficient in everything we do."
"One of the things we have to do is reclaim civility. That's one of the things I was trying to do in there," Cummings said. "Two, we have got to make sure that we get information. When we have an uncooperative executive branch basically who does not want us to get information and then they tell all of you all by the way, they want to suppress you all. I mean how do you even make a government accountable?
Cummings also said today's testimony marked an "important day" in American history and an opportunity "to get back to center."
"Today, I think, was a very important day. I tell my staff that 200 years from now people will be reading about this moment," he told reporters. "We have a situation where we have strayed so far away from normal in our country. We've got to get back to center. And I think today was, at least, an opportunity to do that."
See his remarks below:
5:57 p.m. ET, February 27, 2019
You need to watch Rep. Cummings' closing remarks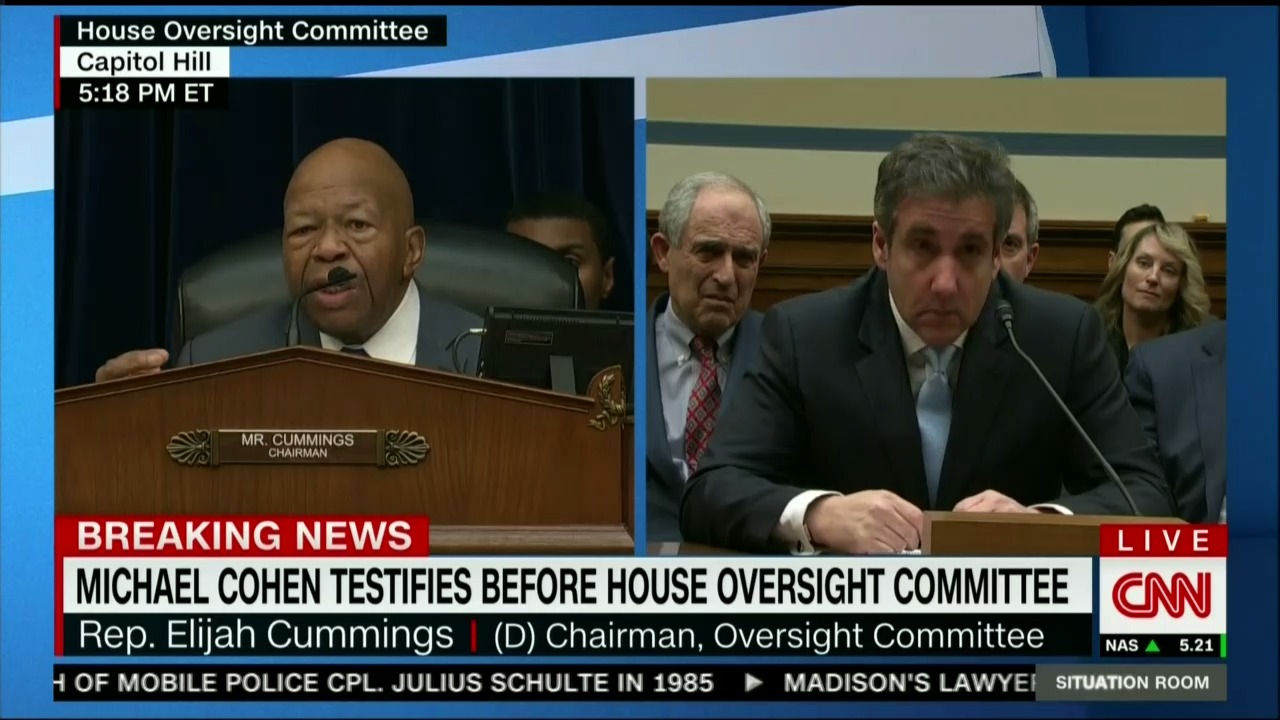 House Oversight Chairman Elijah Cummings showed empathy for Michael Cohen in his closing remarks.
"For whatever reason, it sounds like you got caught up in it," he told Cohen.
Cummings then explained the significance of the President calling Cohen a "rat."
"When you call somebody a rat that's one of the worst things you can call them because when they go to prison that means a snitch. I'm just saying. And so the President called you a rat. We're better than that, we really are," he said.
"I am hoping that all of us can get back to this democracy that we want and that we should be passing on our children so that they can do better than what we did," Cummings added.
He went on to say he doesn't know if people will believe Cohen — but he hoped it leads to something better for everyone.
"I know that you are worried about your family, but this is a part of your destiny and hopefully this portion of your destiny will lead to a better, a better, a better Michael Cohen, a better Donald Trump, a better United States of America and a better world and I mean that from the depths of my heart," Cummings said.
Watch his remarks:
5:34 p.m. ET, February 27, 2019
Cohen: I hope my testimony "helps in order to heal America"
Michael Cohen made a brief statement following his day-long testimony in front of the House Oversight Committee. He did not take any reporters' questions.
Here's what he said:
"First of all I want to say thank you all for being here today. I'm humbled, I am thankful to chairman Cummings for giving me the opportunity today to tell my truth and I hope that, as chairman Cummings said, it helps in order to heal America."
6:01 p.m. ET, February 27, 2019
Cohen's closing remarks: "My loyalty to Mr. Trump has cost me everything"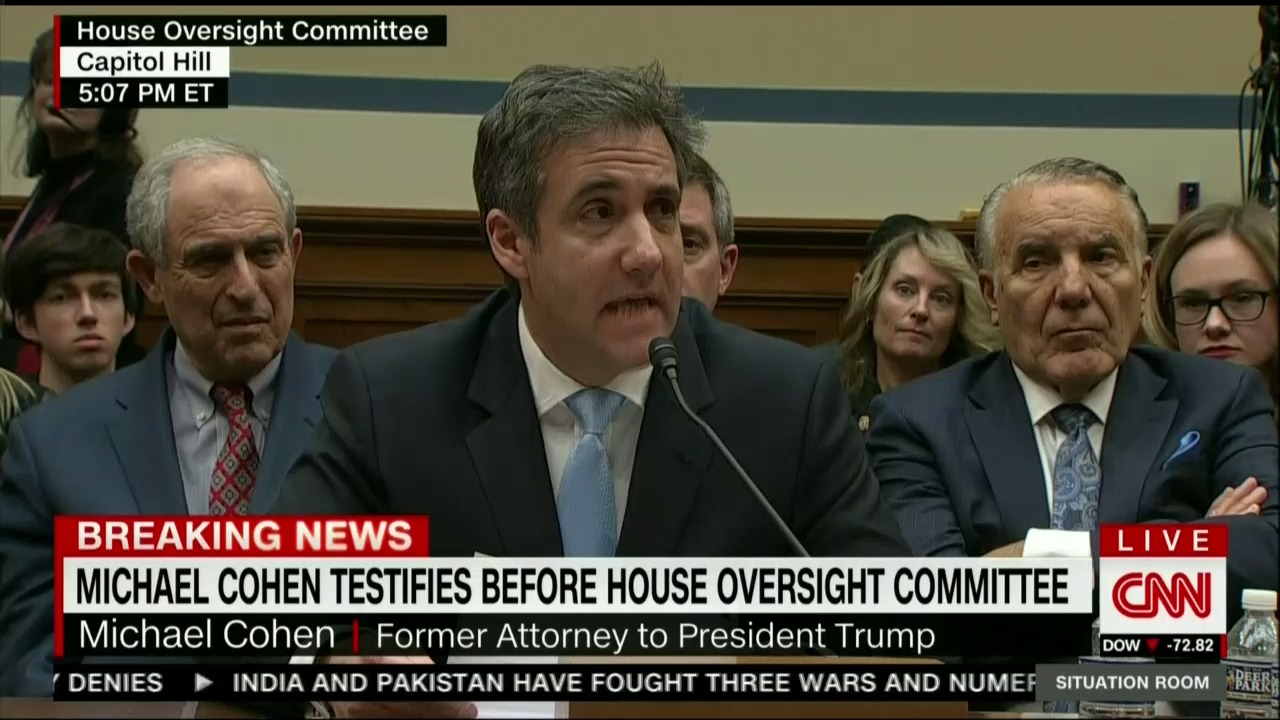 In his closing remarks before the House Oversight Committee, Michael Cohen said he lost everything because he "blindly followed" President Trump.
"My loyalty to Mr. Trump has cost me everything — my family's happiness, my law license, my company, my livelihood, my honor, my reputation and soon my freedom," he said.
He warned what could happen if Trump loses the 2020 election.
"Given my experience working for Mr. Trump, I fear that if he loses the election in 2020 that there will never be a peaceful transition of power," Cohen said. And this is why I agreed to appear before you today."
Trump's former fixer then spoke directly to Trump and blasted him from attacking those who speak out against him.
"You don't shut down the government before Christmas and New Years just to appease your base. This behavior is churlish, it denigrates the office of the president and it simply is un-American. And it's not you. So to those that support the President and his rhetoric as I once did, I pray the country doesn't make the same mistakes that I have made or pay the heavy price that my family and I are paying," Cohen said.