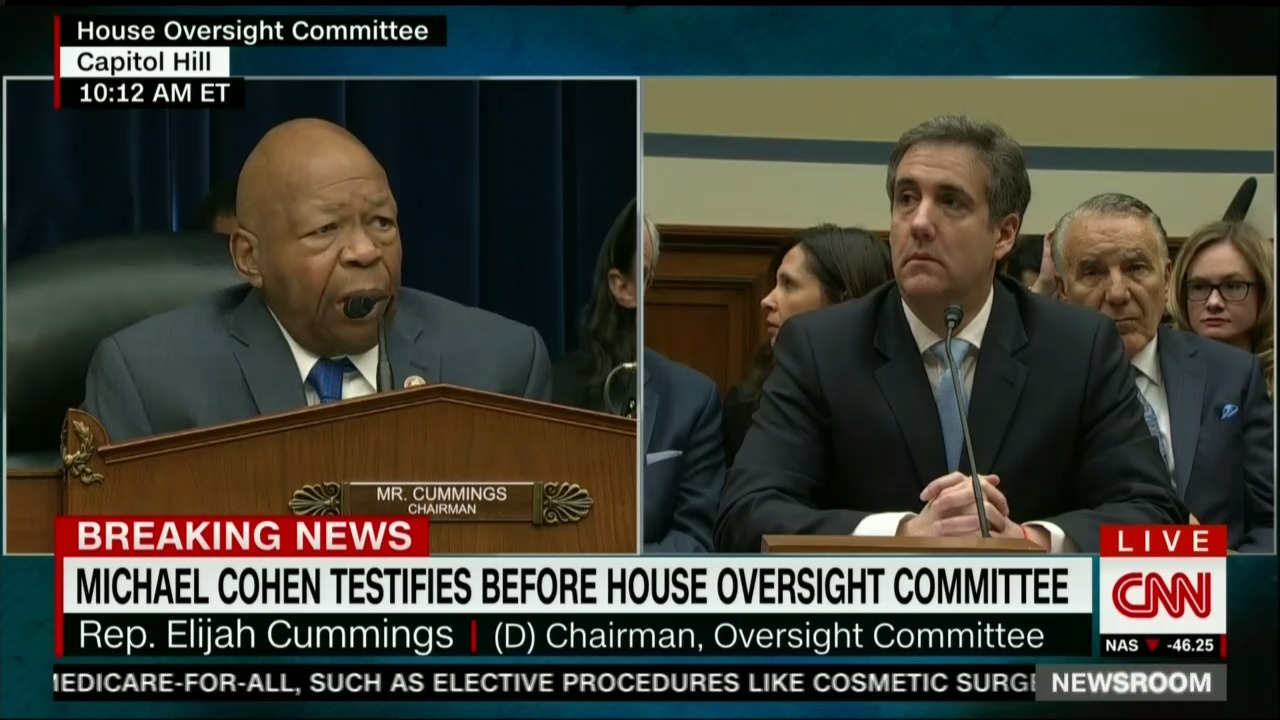 In his opening statement, House Oversight Chairman Elijah Cummings explained why his committee asked Michael Cohen, President Trump's former fixer, to testify today:
"Ladies and gentlemen, we are in search of the truth. The President has made many statements of his own, and now the American people have a right to hear the other side. They can watch Mr. Cohen's testimony and make their own judgment."
He went on to describe a check that Cohen will present during the hearing to support his testimony. It is dated Aug. 1, 2017 for the amount of $35,000. Cohen will say in his testimony the check was signed by the President and was part of the reimbursement for "illegal hush money I paid on his behalf."
Watch Cummings' comments here: